Electoral experts and statisticians have projected Joe Biden to have 284 Electoral College votes, above the threshold needed to clinch the United States presidential election therefore making him President-elect of the United States.
The president-elect was projected to have surpassed the 270 electoral vote-threshold after experts determined he has won Pennsylvania.
With Biden's projected win, Kamala Harris is set to be became America's first female, first Black and first South Asian vice president-elect.
President Donald Trump has not acknowledged the projection by experts and his campaign has vowed to challenge the result, particularly in the states of Georgia, Pennsylvania, Arizona and Michigan.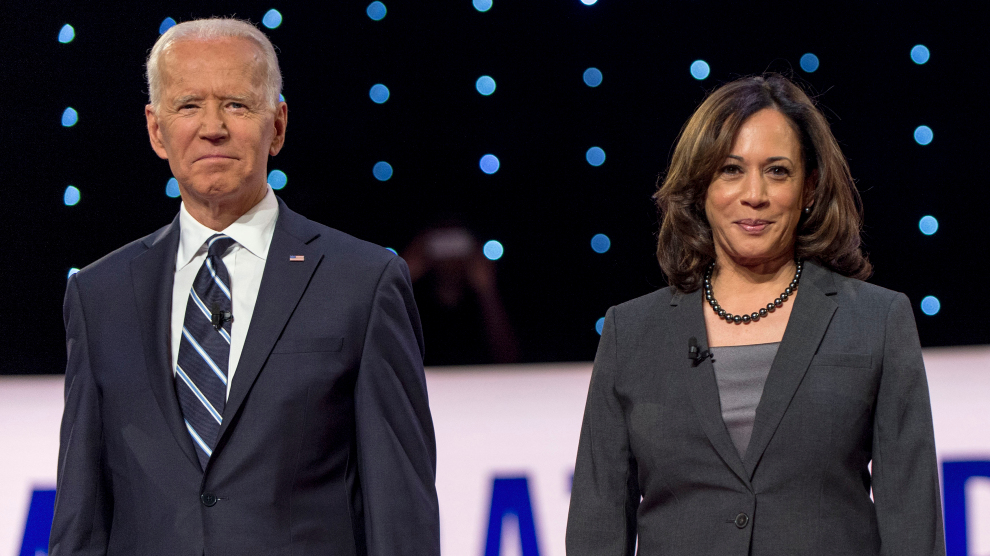 The Republican leader's campaign announced plans to seek a recount in Wisconsin and filed lawsuits to suspend the vote counts in several states.
Separately, Georgia also announced a recount of votes.
Ballot counting continues in a number of key battleground states where the margins are razor thin.
In a statement by his campaign, Trump said Biden is "rushing to falsely pose as the winner" of the US election.
The statement stated, "The simple fact is this election is far from over. Joe Biden has not been certified as the winner of any states, let alone any of the highly contested states headed for mandatory recounts, or states where our campaign has valid and legitimate legal challenges that could determine the ultimate victor.
"Beginning Monday (9th November), our campaign will start prosecuting our case in court to ensure election laws are fully upheld and the rightful winner is seated.
 "The American People are entitled to an honest election: that means counting all legal ballots, and not counting any illegal ballots."
Meanwhile, political Leaders around the world have started reacting to news that Joe Biden has won the US presidential elections.
Germany's Foreign Minister, Heiko Maas tweeted, "Good that finally we have some clear numbers. We look forward to working with the next US government. We want to invest in our cooperation for a new transatlantic beginning, a new deal."
President of Zimbabwe, Emmerson Mnangagwa also tweeted, "On behalf of all Zimbabweans, a huge congratulations to President Elect @JoeBiden on his election victory.
Zimbabwe wishes you every successes in leading the American people. I look forward to working with you to increase cooperation between our two nations."
The Irish premiere, Michael Martin said on Twitter, "I want to congratulate the new President Elect of the USA @JoeBiden Joe Biden has been a true friend of this nation throughout his life and I look forward to working with him in the years ahead. I also look forward to welcoming him back home when the circumstances allow!"