A record-setting 98.7 million early votes have been cast in person or by mail, equal to 71.6% of the entire voter turnout for the 2016 election and representing about 40% of all Americans who are eligible to vote.
It includes 63 million mail-in ballots that could take days or weeks to be counted in some states, meaning a winner might not be declared in the hours after polls close on 3rd November.
Democratic Candidate, Joe Biden has closed his presidential campaign in Pennsylvania, lambasting President Donald Trump's handling of the coronavirus pandemic and promising to unite a country in crisis if he wins.
Mr Biden returned to the crucial swing state where he'd begun his campaign 19 months ago with the same message; the 2020 presidential campaign is a battle for the soul of the nation.
"Tomorrow's the beginning of a new day," Biden told hundreds of supporters at a socially distanced drive-in rally, which became a hallmark of his campaign in its closing weeks. "The power to change this country is in your hands."
"Under no scenario will Donald Trump be declared a victor on election night," Biden campaign manager Jen O'Malley Dillon said in a public briefing.
"At the end of the day, we believe we're going to win this race," she said. "We believe we're going to be able to do that with our pathways to victory regardless of what Donald Trump says."
Meanwhile in Traverse City, Michigan, President Trump told a large crowd of supporters that "Joe Biden is a globalist who spent 47 years outsourcing your jobs, opening your borders and sacrificing American blood and treasure in endless, ridiculous foreign wars."
Biden supported the North American Free Trade Agreement (NAFTA) which Trump said shipped US auto industry jobs to Mexico and Canada.
"It was a terrible thing that took place, but we've stopped that and the USMCA (renegotiated NAFTA) makes it very, very financially difficult for them to do that," Trump said.
"Sleepy Joe supported China's entry into" the World Trade Organisation. Michigan lost half of all auto manufacturing jobs after those Biden betrayals," he said.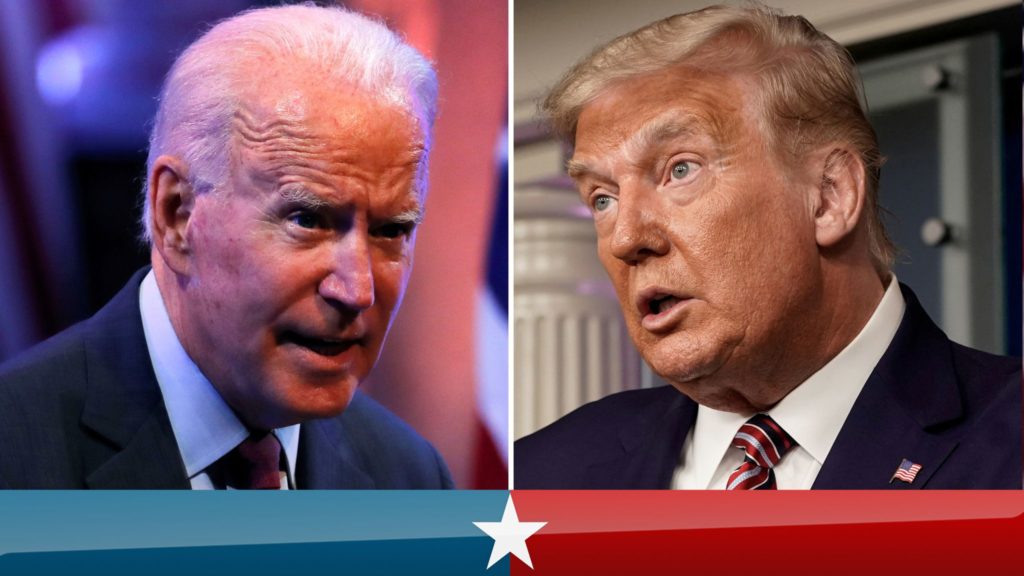 Former President Barack Obama also campaigned in Georgia in support of Biden.
"Atlanta…, after four years of failure, you have the power to change America," Obama said during a drive-in rally in Atlanta.
"You can put an end to the politics that tries to divide a nation just to win an election, that tries to stoke conspiracy theories and fear at a time when we need competence and we need hope."
Shop-owners in cities across the US are boarding up windows as they prepare for unrest following the US election.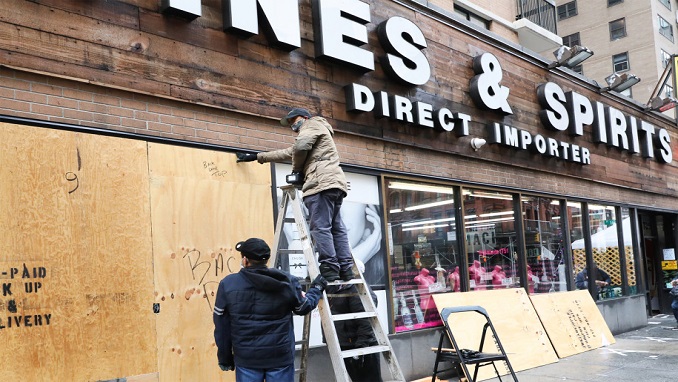 The preparations come just a few months after many businesses were hit by looters in the violent demonstrations that erupted after the death of George Floyd in the hands of police.
Retailers, Saks 5th Avenue, Nordstrom and pharmacy chain CVS were among the biggest firms taking precautions. Concerns the election will be contested have also affected the financial markets.
National polls suggest a healthy lead for challenger Joe Biden over current US President, Donald Trump.
But Mr Biden's lead is narrower in the handful of states that could decide the result. Legal disputes over what votes will be counted are also under way in many states.