U.S President, Joe Biden has rescheduled a trip to Colorado.
Instead, he will stay in the capital and focus on high-level meetings on Israel and the humanitarian crisis in Gaza.
Biden was heading to the district of Rep. Lauren Boebert, where he was set to visit and speak at CS Wind, the largest wind tower manufacturer in the world.
However, the White House said just a few hours before Biden was to take off for the trip that it would be rescheduled.
It is rare for presidential travel, which is meticulously planned for security and logistical purposes, to be called off on the day that it is set to take place.
The last-minute decision to cancel the trip to Pueblo, Colorado, emphasizes how seriously Biden is taking the ongoing Israel-Hamas war.
It also reflects the competing pressure that the U.S President faces as he tries to manage conflicts in Ukraine, where the Russian invasion is in its second year, and now the Middle East.
It has been reported that Biden is considering a trip to Israel in the coming days, but nothing has been confirmed yet.
Biden has to carefully consider a trip to Israel.
His presence could be seen as a provocative move by Iran or potentially viewed as tone-deaf by Arab nations as civilian casualties mount in the besieged enclave.
Iran supports both Hamas and Hezbollah.
Earlier, Biden disclosed that the U.S. is working to find the 13 Americans who remain unaccounted for in the Israel-Hamas war.
Speaking on news television programme, Biden vowed that the U.S. is going to do everything in its power to find those who are still alive and set them free.
Biden also said that he wants the families of those missing to know that "the President of the United States of America cares deeply about what's happening."
"We have to communicate to the world that this is critical. This is not even human behavior. It's pure barbarism. And we're gonna do everything in our power to get them home if we can find them."

Joe Biden
White House National Security Council Spokesman, John Kirby said on Sunday, October 15, 2023, that the U.S. is "actively trying" to locate hostages taken in Gaza and "won't rule anything in or out" regarding the American effort.
Also on Monday, U.S Secretary of State, Antony Blinken met Israeli Prime Minister, Benjamin Netanyahu. He is slated to meet President Isaac Herzog and other Israeli officials, including the Defence Minister.
This came as Blinken arrived in Israel for a second time in a week after touring the region.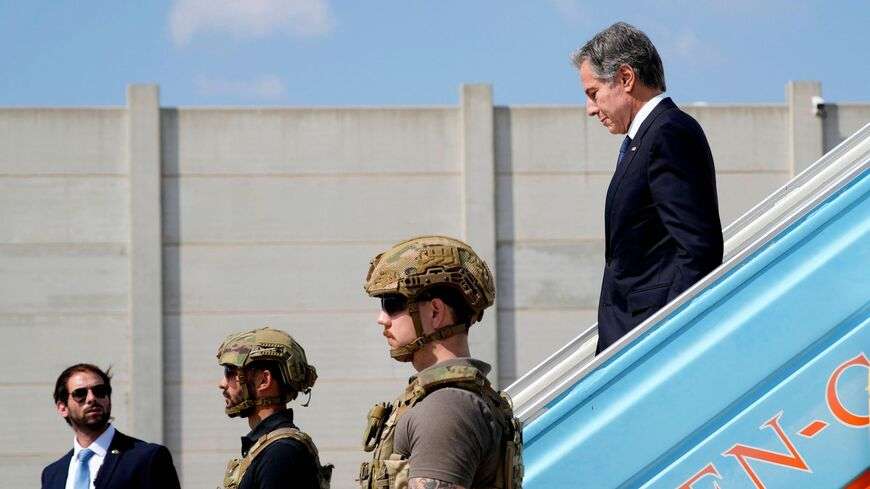 Blinken visited Israel last week and has since traveled for meetings with some of the U.S' top Arab allies in the Middle East.
High on his agenda will be the establishment of some sort of humanitarian corridor.
Additionally, he wants to see the Rafah crossing opened. This is another request he has made several times before.
UN Aid Chief To Travel To Middle East
UN aid chief, Martin Griffiths disclosed that he would be travelling to the Middle East to support negotiations on getting aid into the besieged Gaza Strip.
Griffiths said that his office was in "deep discussions" with Israel, Egypt and other actors.
"I shall be going myself tomorrow to the region to try to help in the negotiations, to try to bear witness and to express solidarity with the extraordinary courage of the many thousands of aid workers who have stayed the course and who are still there helping the people in Gaza and in the West Bank."

Martin Griffiths
READ ALSO: Ghanaian Equities Market to Be Driven By Bargain Hunting this Week- Analyst