The U.S President, Joe Biden, is slated to speak on the ongoing Israeli-Hamas war on Tuesday, October 10, 2023.
Biden will express concern about the potential that some Americans are being held hostage by Hamas, a senior White House official said.
He will also strongly condemn Hamas's attacks and provide an overview of the actions the US is taking with allies around the world to support Israel, another official said.
He also planned to address the brutality of the militants toward Israelis who were captured by Hamas in the operation, including rape and torture, the official said.
Ahead of his remarks, Biden noted on X, "This is not some distant tragedy – the ties between Israel and the United States run deep."
"It is personal for so many American families who are feeling the pain of this attack as well as the scars inflicted through millennia of antisemitism and persecution of Jewish people.
"In cities across the country, local and federal law enforcement partners are closely monitoring for any domestic threats in connection with the horrific terrorist attacks in Israel."

Joe Biden
Biden and Vice President, Kamala Harris spoke by phone earlier on Tuesday with Israeli Prime Minister, Benjamin Netanyahu to discuss the situation on the ground..
In a social media post, Biden said his team spoke to Netanyahu "to discuss coordination to support Israel, deter hostile actors, and protect innocent people."
The Palestinian health ministry disclosed that the number of people killed in Gaza has risen to 830, with 4,250 wounded. In the occupied West Bank at least 19 were dead while at least 110 were wounded.
At least 900 were killed and 2600 injured in Israel.
At least six Palestinian journalists have been killed in a matter of days.
Journalist Saeed al-Taweel, editor-in-chief of Al-Khamsa News website, and two other members of the press were killed early on Tuesday.
Erdogan Criticizes U.S Plan To Aircraft Carrier To Eastern Mediterranean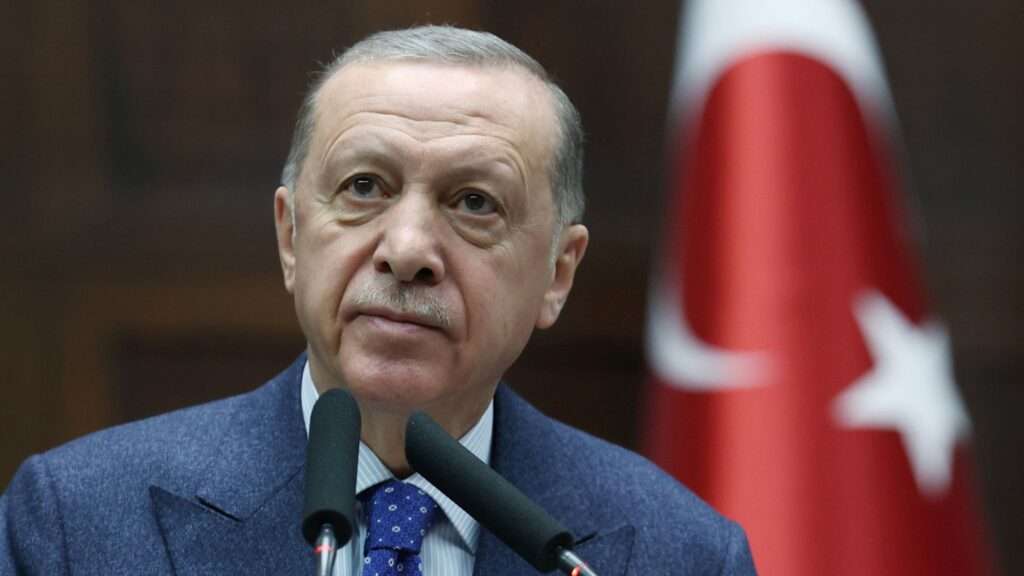 Also, Turkish President, Recep Tayyip Erdogan Erdogan denounced U.S plans to send an aircraft carrier to the region.
"What is the US aircraft carrier doing in Israel? What is it coming to do? It will take down Gaza by striking the surrounding areas and start committing serious massacres," Erdogan said.
Erdogan also criticised Israel's blockade of Gaza saying cutting off electricity and water is against international human rights law.
Meanwhile, a U.S. official told a news agency that the U.S. Ford carrier strike group has arrived in the far Eastern Mediterranean, within range to provide a host of air support or long-range strike options for Israel if requested.
The presence of the U.S. Ford carrier strike group is also meant to surge U.S. military presence there to prevent the war from spilling over into a more dangerous regional conflict.
The official spoke on the condition of anonymity to discuss the arrival ahead of an announcement.
Along with the Ford, the U.S. is sending the cruiser USS Normandy and destroyers USS Thomas Hudner, USS Ramage, USS Carney, and USS Roosevelt, and the U.S. is augmenting Air Force F-35, F-15, F-16, and A-10 fighter aircraft squadrons in the region.
Moreover, Yemen's Houthi leader, Abdul-Malik al-Houthi stated that if the U.S directly intervenes in Gaza, the Houthis will respond by taking military options, including firing drones and missiles.
Al-Houthi said, "there are red lines when it comes to Gaza", and added that the Houthis were ready to coordinate with other groups.
Iraqi politician, Hadi al-Amiri threatened to target United States interests if Washington intervenes to support Israel in its war on Gaza.
"If the Americans intervened openly in this conflict … we will consider all American targets legitimate … and we will not hesitate to target it," al-Amiri said during a gathering in Baghdad.
READ ALSO: Muqtada Al-Sadr Condemns Arab Leaders For Not Supporting Palestinians