Brooklyn Center Police Chief, Tim Gannon has announced that the fatal shooting of a Black man, Daunte Wright during a traffic stop in a Minneapolis suburb, appeared to be an "accidental discharge" by an officer, who intended to fire a Taser, not a handgun, as the man struggled with police. FIRSTLY,Black Lives Matter
The shooting on 11th April that led to the death of the 20-year-old took place after traffic police pulled over his car in Brooklyn Center, Minnesota. This is not far from where the trial of Derek Chauvin, the former Minneapolis police officer charged with murdering George Floyd, is underway.
Addressing a news conference, Police Chief, Tim Gannon unveiled video footage from a body-worn camera. It showed a struggle between Wright and a police officer. Wright then got back into the car and an officer could be heard yelling "I'll Tase you!  I'll Tase you! Taser, Taser."
Then, the car speeds off and a female officer can be heard saying: "Holy (expletive)! I just shot him."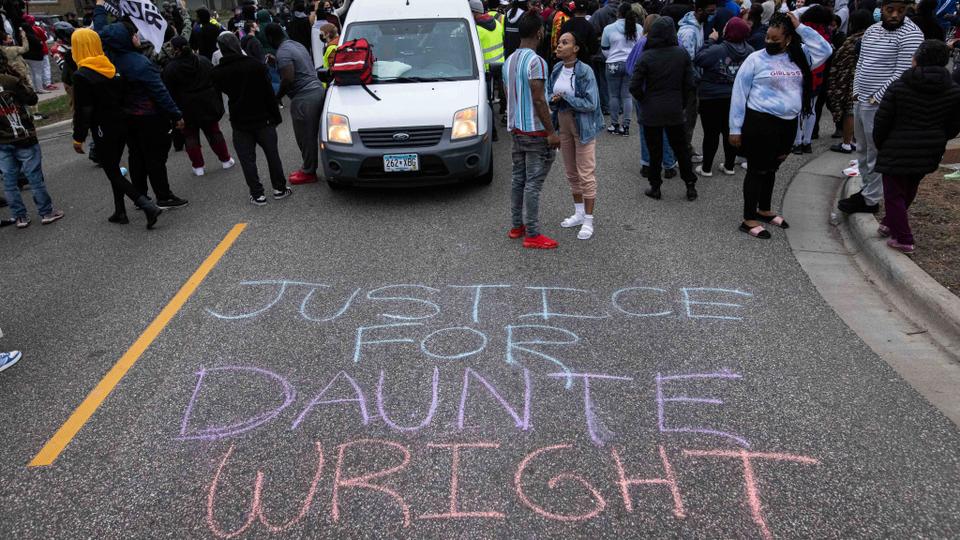 Gannon noted that it is his "belief that the officer had the intention to deploy their Taser but instead shot Mr. Wright with a single bullet".
"This appears to me from what I viewed and the officer's reaction in distress immediately after, that this was an accidental discharge that resulted in the tragic death of Mr. Wright."
The state Bureau of Criminal Apprehension, which is investigating the shooting, has identified the officer as Kim Potter, a 26-year veteran who has been placed on administrative leave.
Asked if there would be charges in the case, Gannon said it was "far too early".
Wright's death has prompted widespread demonstrations in Brooklyn Center, which have turned violent.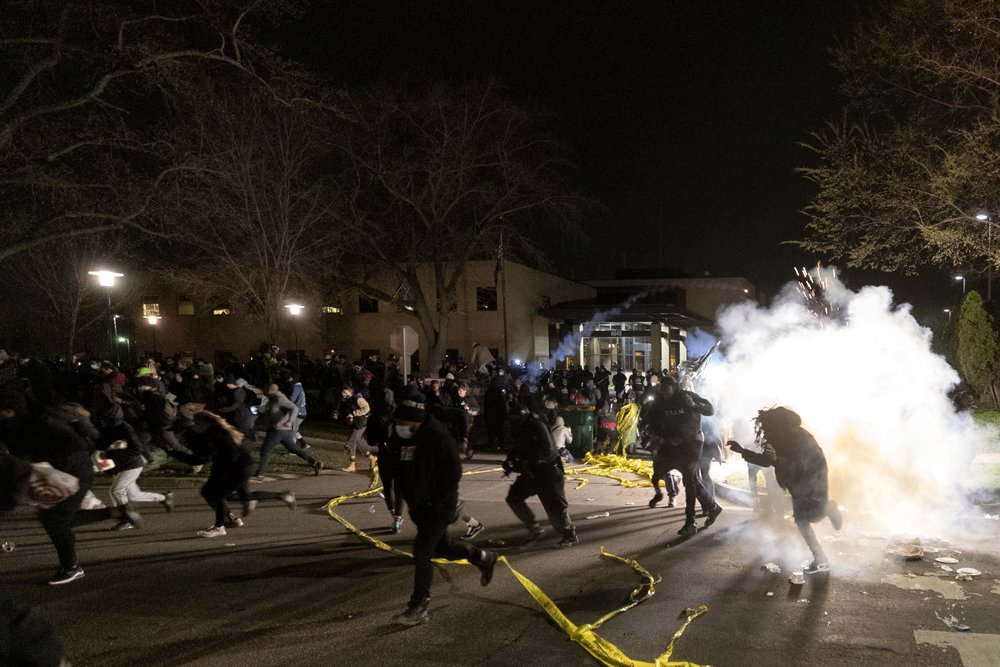 'No one above the law'-Biden
Addressing the issue, US President, Joe Biden, has described the video of Wright's killing as "fairly graphic". He told reporters an investigation would be needed to establish what happened. however, we
The President also revealed he had not spoken to Wright's family but extended his prayers to them. He said he understood the anger, pain and trauma in the Black community over repeated incidents of police killings.
"While we await a full investigation, we know what we need to do to move forward; rebuild trust and ensure accountability so no one is above the law."
The Minnesota National Guard is guarding the Brooklyn Center police headquarters and law enforcement officers were erecting a concrete barrier as Minnesota State Patrol officers joined the line in front of the precinct.
Wright's mother, Katie Wright, had told reporters after he was shot that she had received a call from her son telling her that police had pulled him over for having air fresheners dangling from his rear-view mirror, which is illegal in Minnesota. She could hear police tell her son to get out of the vehicle, she said. moreover, we
She then heard scuffling and then someone saying "Daunte, don't run" before the call ended. When she called back, her son's girlfriend answered and said he had been shot.
Read Also: Thomas Pesquet named FAO Goodwill Ambassador