Rep. Garret Graves, selected by House Speaker McCarthy, to lead dicussions concerning U.S debt ceiling has disclosed that it is time to "press pause" on talks as negotiations with the White House came to an abrupt standstill at the Capitol.
Graves emerged from an hour long session and said gaps remained between House Republicans and the Democratic administration.
"It's time to press pause because it's just not productive," Graves told reporters.
Graves added that the negotiations concerning the debt ceiling have become "just unreasonable" and that it was unclear when talks would resume.
Negotiators met for a third day behind closed doors at the Capitol with hopes of settling on an agreement this weekend before possible House votes next week. They face a looming deadline as soon as June 1 when the Treasury Department has said it will run out of cash to pay the government's incurred debt.
President Joe Biden's administration is taking quick strides to strike a deal with Republicans led by McCarthy as the nation careens toward a potentially catastrophic debt default if the government fails to increase the borrowing limit to keep paying the nation's bills.
Experts have warned that even the threat of a debt default would send shockwaves through the economy.
Republicans want to extract steep spending cuts that Biden has so far refused to accept. Any deal would need the support of both Republicans and Democrats to find approval in a divided Congress and be passed into law.
"We're In A Tough Spot"
Another Republican negotiator, Rep. Patrick McHenry of North Carolina, stated, "There is a "serious gap" between the sides. "We're in a tough spot," McHenry added.
As Republicans demand spending cuts and policy changes, U.S President, Joe Biden is facing increased pushback from Democrats not to give in to demands which they argue will be harmful to Americans.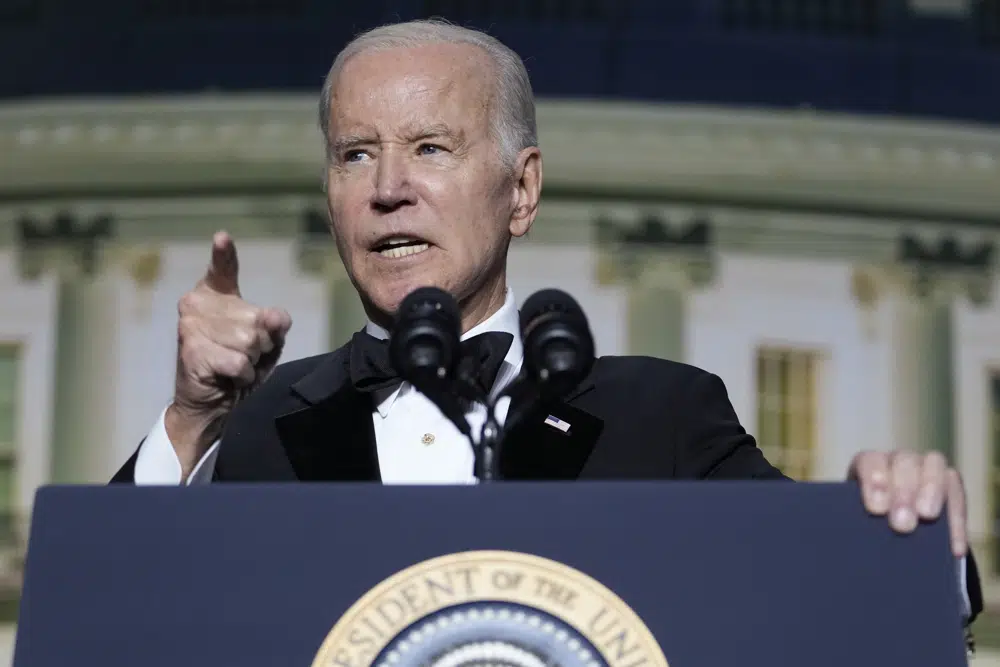 Meanwhile, McCarthy faces pressures from his hard-right fellows to cut the strongest deal possible for Republicans, and he risks a threat to his leadership as Speaker if he fails to deliver.
A day earlier, the conservative House Freedom Caucus said there should be no further discussions until the Senate takes action on the House Republican bill that was approved last month to raise the debt limit into 2024 in exchange for spending caps and policy changes. Biden has said he would veto that Republican measure.
In the Senate, which is controlled by majority Democrats, the Republican leader, Mitch McConnell has taken a backseat publicly, and has urged Biden to strike a deal directly with McCarthy.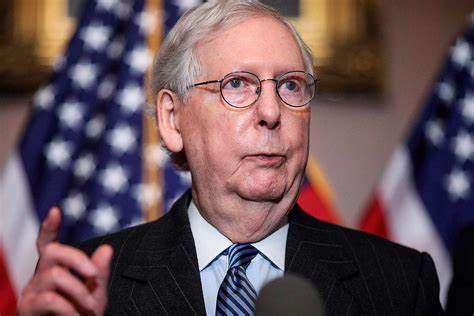 McConnell blamed Biden for having "waited months before agreeing to negotiate" with House Speaker Kevin McCarthy. In a tweet, McConnel noted, "They are the only two who can reach an agreement. It is past time for the White House to get serious. Time is of the essence."
Democrats are cautious of any deal with Republicans, and particularly refuse the Republican proposal to protect defense and veterans accounts from spending caps, arguing that the cuts will fall too heavily on other domestic programs.
Republicans also want to impose stricter work requirements on government aid recipients. Biden has suggested that he might be open to considering it, however Democrats in Congress are against it.
READ ALSO: Forex Bureaus Association of Ghana Predicts the Cedi to Appreciate Against the Dollar Due to Creditor assurance of $3bn IMF loan