Jim Jordan, an Ohio Republican, has failed to win the majority necessary to be elected as Speaker of the U.S House of Representatives.
For the third time this week, a growing number of Jordan's fellow Republicans refused to support his candidacy on Friday, October 20, 2023.
194 lawmakers voted for Jordan, while all 210 Democrats supported minority leader, Hakeem Jeffries.
Twenty-five Republicans lawmakers voted for someone other than Jordan.
Steve Scalise, Kevin McCarthy, Byron Donalds, Patrick McHenry, Mike Garcia, Bruce Westerman and Tom Emmer, as well as former Rep. Lee Zeldin all received votes.
Jordan's opponents have grown in number with each election.
In the second vote held on Wednesday, October 18, 2023, twenty-two Republicans voted against him, while on Tuesday, the first vote, twenty opposed him.
After Jordan failed to win the speakership during the third round of voting, Former House Speaker, Kevin McCarthy told reporters, "we're in a very bad place."
"I think we'll go to conference here shortly and see which direction we go in," McCarthy added.
When asked if it was a problem for the Republican party for Jordan to continue on without a path to the speakership, McCarthy remarked, "It's a problem for the party that we're in this place to begin with."
"And it's 4 percent, eight members here, crazy members led by Gaetz, that put us in a bad situation," McCarthy said.
Nonetheless, Jordan defended his choice to continue running for Speaker even after 25 Republicans voted against him on the third ballot.
"Even Speaker McCarthy took a dip and then came back," he said, when asked if it is time to get a new nominee.
House Republicans Urged To Embrace Bipartisanship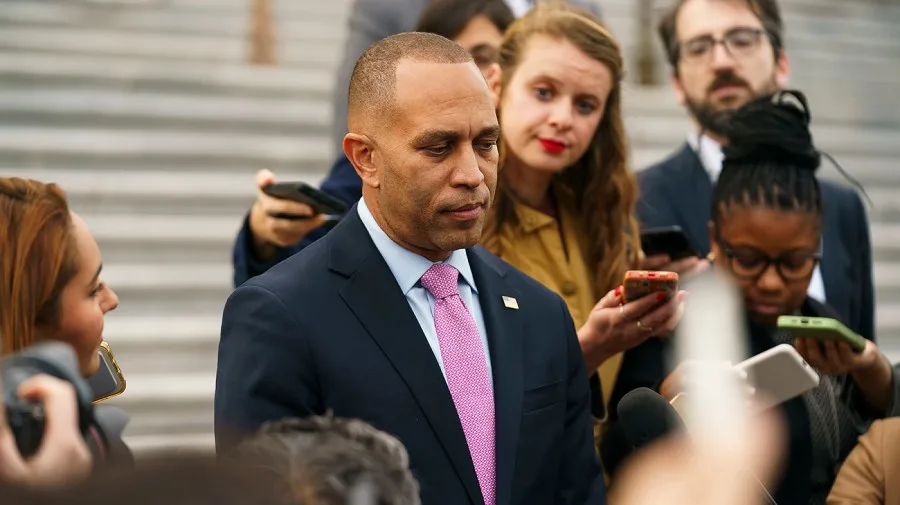 At a press conference following Jim Jordan's third rejection as Speaker, Democratic House Minority Leader, Hakeem Jeffries said, "It's time for House Republicans to embrace bipartisanship and abandon extremism once and for all."
"That is your only way out of the House Republican chaos and dysfunction," he said.
"It's my understanding that you have several extreme MAGA Republicans on the other side of the aisle … saying they will only ever vote for Jim Jordan. And if that in fact is the case, it's an additional data point that there is only one way out," he added.
"House Democrats continue to make clear that we are willing to find a bipartisan path forward so we can reopen the house and solve problems for hard-working American taxpayers.
"It's time for traditional Republicans to get off the sidelines, get in the arena, realize that the chaos, dysfunction and extremism has to end, and the only way to do it is to figure out how we can partner in a bipartisan fashion to reopen the House and govern in a reasonable, common sense way."

Hakeem Jeffries
Jeffries noted that he has still not talked with anyone on the Republican side about some sort of agreement, saying "a leader to talk to is going to have to emerge" first.
"As we can see on the House floor, there are different parts of the House Republican conference who have rejected the extremism of Jim Jordan. So conversations hopefully will intensify today or perhaps continue through the weekend, and get us to a place where we can reopen the House no later than Monday."

Hakeem Jeffries
When pressed on that date, Jeffries remarked, "It's possible."
READ ALSO: Israel's War Plans Revealed