During the protective order hearing at federal court in Washington DC on Friday, August 11, 2023, U.S. District Judge, Tanya Chutkan stated that former President Donald Trump's right to free speech is "not absolute."
The hearing came ahead of the Trump's trial into efforts to overturn the 2020 election. Trump is charged with engaging in alleged conspiracies designed to overturn the results of the 2020 election and keep him in power.
Special Counsel Jack Smith filed the indictment. However, Trump has pleaded not guilty.
Trump's legal team and members of special counsel Jack Smith's legal team appeared before Chutkan in a hearing to resolve the language that will appear in a protective order specifying how information and evidence in the discovery process can be shared before and during the trial.
Trump has criticized the limitations that Special Counsel Jack Smith wants included in the protective order, saying that such restrictions on what he can talk about would infringe on his right to free speech.
At the hearing, Chutkan declared, "Mr. Trump, like every American, has a First Amendment right to free speech. But that right is not absolute."
"Defendant's free speech is subject to the release conditions imposed at arraignment," Chutkan averred.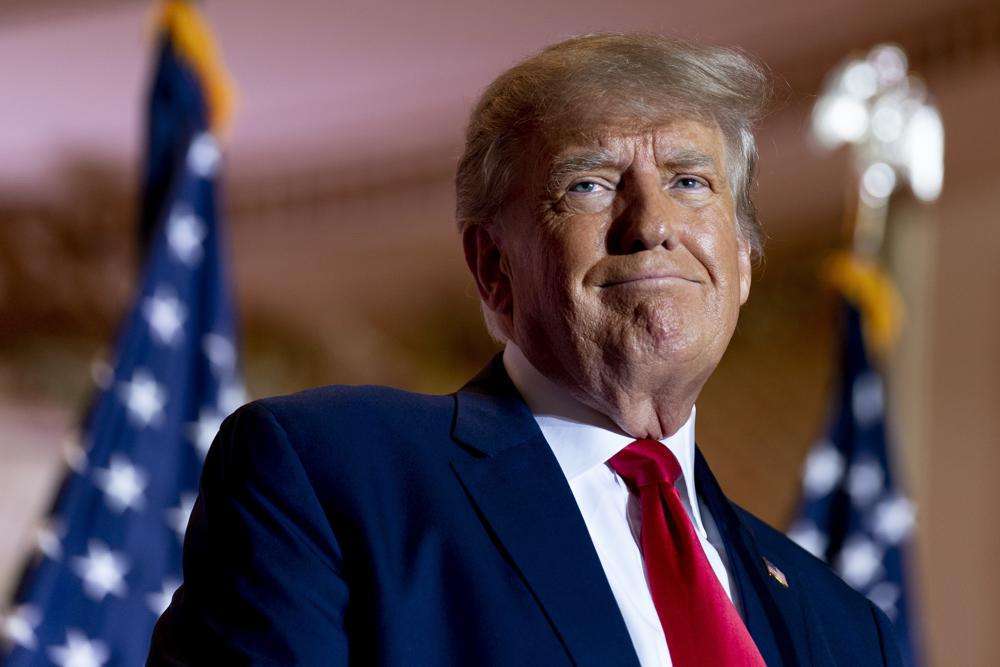 Trump's lawyer, John Lauro, repeatedly mentioned the 2024 election during the hearing, saying that restrictions on what information Trump can share online or on the campaign trail as he seeks the Republican presidential nomination could harm his chances.
To this, Chutkan remarked that Lauro was "conflating what your client needs to do to defend himself and what your client wants to do politically. Your client's defense is supposed to happen in this courtroom, not on the internet."
She added that Trump making comments about witnesses, even if defending himself against opponents, could interfere with the case.
"The fact that he's running a political campaign currently has to yield to the orderly administration of justice."
"Regardless of what is going on with his, I hate to say, his day job, this is a criminal case. The need for this to proceed in normal order and protect witnesses, integrity of process means there are going to be limits on defendant's speech."

U.S. District Judge, Tanya Chutkan
Judge Says Presidential Campaign Will Not Influence Her Decisions
U.S. District Judge, Tanya Chutkan stressed that the 2024 campaign will not influence the decisions she makes in the case.
"I cannot and I will not factor into my decisions the influence it will have on a political campaign on either side," she said.
Chutkan rejected prosecutors' request to restrict Trump and his legal team from disclosing any materials it receives as part of discovery to anyone other than his legal team, possible witnesses, the witnesses' lawyers or others approved by the court.
Prosecutors stated that they feared Trump would obstruct the case by publicly sharing information that could interfere with finding an impartial jury or serve to intimidate witnesses.
Instead, as Trump's team requested, she narrowed the wording to prohibit Trump and his attorneys from disclosing materials deemed sensitive.
Chutkan noted that the government can review whether the small amount of non-sensitive material it planned to hand over to the defense should be re-designated as sensitive.
Chutkan denied the defense's other demands, saying that Trump's request to broaden the definition of authorized people to access the discovery material is too broad and could "include just about anyone" including "unindicted co-conspirators."
Trump's legal team, led by Lauro, had suggested in a 29-page motion on Monday, August 7, 2023 that the court should loosely define and expand whom Trump can share sensitive information with to prepare his defense to "volunteer attorneys," expert witnesses, investigators or others without "paid employment arrangements."
READ ALSO: Gyampo Questions "Inordinate Fake Sense Of Urgency" For BoG's New Headquarters