In an Accra-based radio station interview, Honourable Dr. Akoto Afriyie, the Minister of Food and Agriculture, said Ghana's agriculture sector is bubbling with life.
Dr. Akoto Afriyie disclosed that the ministry has 13 Regional Directorates, Extension Officers, among others in the sector, who provide him with the state of affairs of the agriculture sector. From the report so far from the Districts through to the Regions and then to the Headquarters, I can say the industry is bubbling with life, He said.
He explained that the objectives of the Agriculture sector, which is to see a Ghana where smallholder farmers achieve higher productivity, have materialized under his watch. This, he said, has been possible because of the Planting for Food and Jobs programme he initiated. According to him, the PFJ programme has been "extremely successful" even though stakeholders have insisted the output of the programme has been unsatisfactory.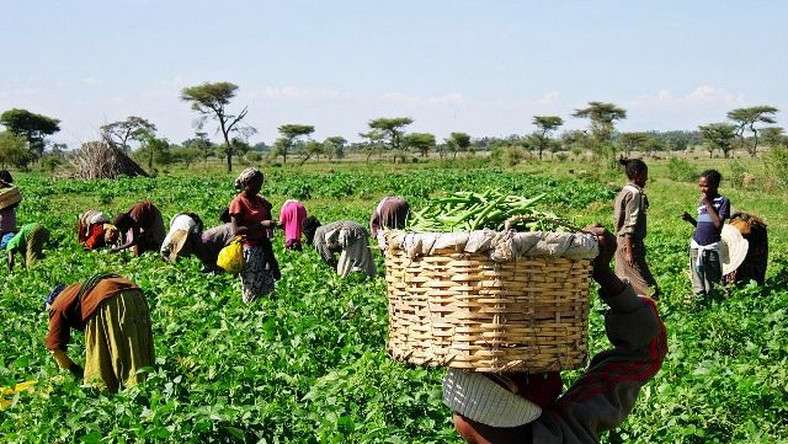 In disputing that food prices have gone up under his watch, Dr. Afriyie said that food is bulky and involves high transportation costs. This means that If anything happens in the world market and affects oil price, agriculture is directly affected. But thankfully, farmers have shown that they will do well if the ministry gives them a little support amidst the ongoing brouhahas, he added. He iterated that the PFJ module has changed the attitude of farmers, which is a significant add-on to the ministry.
In dismissing the claims by the Economics intelligence unit (EIU) that Ghana declined from 76th in 2016 to 82nd in 2021 on the global food security index, Dr. Akoto Afriyie said the report doesn't reflect the reality on the ground because no organization in the world has more observers in the field than the Ministry of Food and Agriculture.
"Before 2017, we were importing food into the country, even plantain from Cote d'Ivoire. But the narrative has changed because Ghana exports to neighboring countries as we talk. Yes, Ghana exports food to neighboring countries like Burkina Faso, Mali, Cote d'Ivoire, which means we are food secured."

Dr. Akoto Afriyie
Dr. Akoto Afriyie, in dismissing the fact that poultry farmers couldn't access maize to feed their poultry, said maize has always been available in the country only that farmers couldn't afford it. He iterated that maize is a component of poultry feed, and under his watch, maize production in Ghana went up to 3.1 million metric tonnes in 2020.
"I am the Minister of Agriculture, and I am in charge of all the data in the ministry. Different pictures are being painted, which does not reflect our successes in the ministry. In 2020, Ghana experienced drought, but the high food production under the PFJ initiative eased the situation. Let's not stay on the negative and deal with the facts instead. Nations have commended Ghana for this PFJ programme."

Dr. Akoto Afriyie
Concerning Ghana's agricultural roads, Dr. Akoto Afriyie said the ministry is in a dialogue with the ministry of roads and transport and believes they will work on them soon. Dr. Akoto Afriyie noted that the support MoFA, through the government, is giving to farmers has never been experienced in the country before, not even in pre-colonial times. Ghana's Agriculture sector Ghana's Agriculture sector
READ ALSO: COVID Not To Blame For Credit Downgrade – Bright Simons