Energy Expert and Oil Production Specialist, Dr. Yussif Sulemana, has intimated that bearish sentiments will be required to reduce petroleum prices. He explained that the constant price spikes need these measures because the local measures are not headed towards reduction.
Commenting on the projected 3 percent increase in petroleum prices by COPEC in the second window of September, he disclosed the taxes and the various levies currently running in the country will not ensure a reduction in petroleum prices.
"It will take drastic bearish sentiments for reduction in petroleum prices. As for the local front, our fiscals that determines the local prices and the taxes, I really don't see any movement in that direction. However, if those taxes and levies are taken off, there would be an impact but that impact is not going to be that effective as a drastic drop in the global prices. If taxes come down, there will be some impact as taxes are a nuisance."

Dr. Yussif Sulemana
At the local level, Dr. Sulemana intimated, he was not hopeful of a reduction due to government's unwillingness to act in that regard. He however noted if the government is willing to do something, that is well and good and it will also propel economic growth.
"But I don't see that because the government is always saying that we need so much money and our quest to get that much money is what accounts for these taxes. However, that can be counterproductive because the taxes that we think we will get, we might end up not getting that much of taxes."

Dr. Yussif Sulemana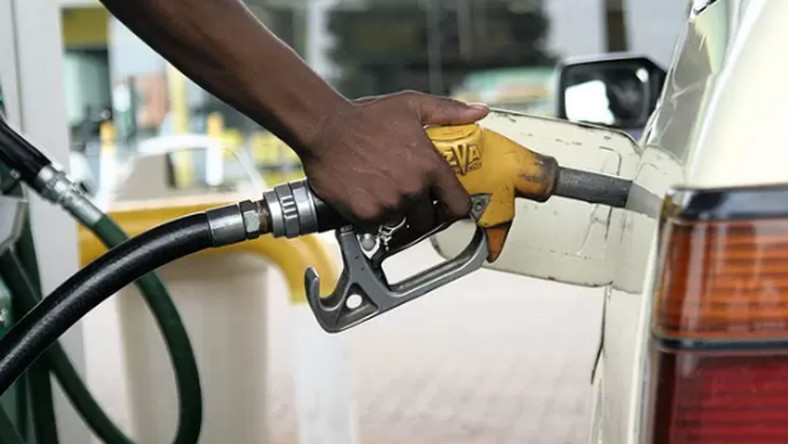 He further disclosed he doesn't anticipate any decrease soon because "the factors that are accountable for this bullish sentiment within the oil market, those factors are still holding. So, until those factors don't hold or are reversed to the barest minimum, I don't think so."
Nation's capabilities not robust
Dr. Sulemana averred that should there be a reduction, the only outstanding factor will be the global market price. He emphasized that the nation is struggling because our internal capabilities are not robust to rebel these external influences.
"Global oil price is the wild card here. We are in difficult times and it's a global phenomenon. The taxes are a nuisance and if we could review or reduce them, I think that will be very helpful and I think that will also revitalize economic activities. If prices of goods and services are high, it will impact the economic."

Dr. Yussif Sulemana
Touching on what can cause further increment in petroleum prices, Dr. Sulemana averred that aside the global prices, exchange rate and the taxes imposed at the local level, the global demand and the vaccine roll out are also contributing factors to the bullish sentiments the world has now.
He further disclosed that once there is an increment in petroleum prices, it leads to a direct proportion of what transportation fares become. And as such the projected 3 percent increase will affect the transport fares.
"Once petroleum products and pump prices go up it will cascade to transportation fares. Because goods and services will go up and everything will cascade up and there will be that direct impact particularly on the consumer at the end of the day."

Dr. Yussif Sulemana
Subsidizing petroleum prices not ideal
Speaking on if petroleum prices should be subsidized instead of the scrapping off taxes and levies, Dr. Sulemana indicated that subsidizing petroleum prices will take the country back to the regulated market which isn't ideal. He revealed that the deregulation has resulted in the creation of numerous Oil Marketing Companies which has brought about the competition in the market which benefits the consumer if not for the taxes imposed.
"That will mean that we will be going back to the regulated market. We struggled to come to this deregulated market and it has helped. Deregulation has helped. Had it not been the taxes, the consumer would have benefited from the deregulation."

Dr. Yussif Sulemana
He further stated that a subsidy in prices will result in lots of debts which once crippled the nation years ago leaving it with a huge debt to pay. However, he urged the National Petroleum Authority (NPA) to ensure an effective deregulation system. bearish
"Subsidizing, I think it's not a good idea now. Once we have moved away from regulation now, I think we have to make deregulation work and work perfectly." bearish

Dr. Yussif Sulemana
He further iterated the retooling of the local refinery and stated that it will help cushion petroleum prices and commended the government for the petroleum hub project.