Chairman of Parliament's Finance Committee, Mr. Kwaku Kwarteng has assured that the Finance Committee would ensure government's tax and levies relief on petroleum products is passed within the shortest possible time after Parliament resumes sitting.
He noted that the Finance Committee will hold emergency meetings, if the need be, to expedite the approval. He stated that the committee wants to be seen supporting the President fully and therefore will work as quickly as it can to look at the request, return it to the plenary and let it be passed quickly.
"My expectation is that the request would be brought to the office before we resume. The very first day we resume, it will be on the order paper so it can be referred to our committee. We may even schedule a meeting ahead in anticipation. In summary what I can say is that, we want to support government's good heart to relief Ghanaians of the cost of fuel in these times".

Mr. Kwaku Kwarteng
Mr. Kwarteng urged that stakeholders and citizens must be patient regarding the reduction since some technicalities have to be put in place before approval of the President's directive. He called for enough space to be created for all paper works and other aspects to be worked on before Parliament resumes.
"Once the President brings such a directive, there is even technical work to be done by the technical agency involved. There is some work to be done, there is paper work to be exchanged. So, I am not even sure that as we speak, the request has been laid".

Mr. Kwaku Kwarteng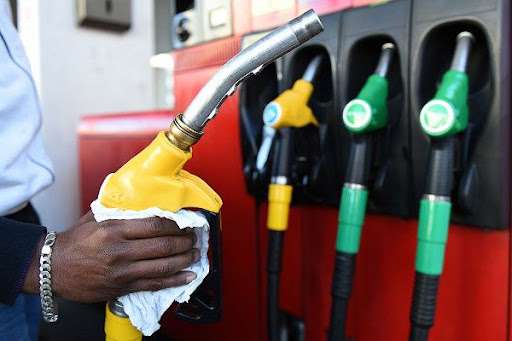 Refrain from requesting Parliament to return
Kwaku Kwarteng admonished Ghanaians to refrain from requesting Parliament to return from recess earlier than expected to approve the President's directive to zero the Price Stabilization and Recovery Levies on petrol, diesel, and LPG.
According to him, such calls although understandable would prevent legislators from carrying out an important part of their mandate, that is to interact with their constituents and be abreast with matters to ensure development, if granted.
"First we need to understand that the works of Parliamentarians is partly here [Parliament] but there is also a lot more of that work in their constituencies. Recess is planned to provide members the opportunity to do work in their constituencies".

Mr. Kwaku Kwarteng
Mr. Kwarteng also posited that the current circumstance is not so daring to have Parliament forfeit its recess especially when the President's directive seeks to cushion Ghanaians for a longer period of time.
"In the bigger scheme of things, the 2 weeks, if we understand that the objective of the policy is to cushion businesses, not for 2 weeks but in the longer run, the objective is to bring relief, then you are asking yourself, do you really have to call Parliament in order to have just this less than 2 weeks gain? I don't think it is that critical."

Mr. Kwaku Kwarteng
Touching on calls for the levies to be scrapped totally, he averred that the two months duration is a planned move and the loss of revenue will have to be attended to somewhat.
"… no one is asking how. So, the revenue projections we did for this, even though a rise in crude oil price means when we export we get me money. Ghana for instance, we import crude oil so when there is a rise in the price of crude oil, it will impact the economy adversely".

Mr. Kwaku Kwarteng