CalBank, through the Sustainable Use of Natural Resources and Energy Finance (SUNREF), has been able to secure US$20million from the French Development Agency (AFD) to support green projects in the Ghanaian economy.
According to the bank, companies, organizations, individuals, and households who plan to undertake any green projects in their offices, homes and communities would be better placed to receive loans from the bank.
"We [CalBank] also have partnerships with companies that provide solar project services, where we could finance them and they would provide the services to individuals who need them, and these individuals who are on board will pay within some specific time."

Mr. Phillip Owiredu
Mr. Phillip Owiredu, the Managing Director of the bank, acknowledged that the bank has come to understand the environmental and social benefits of going green.
Owing to this, he stated that, the bank is committed to play an active role in the transitioning from non-renewable energy to green energy sources in the country.
Mr. Owiredu speaking on the target market for the bank's loan facilities, stated that "the financing we [CalBank] have is for the broad spectrum of clients; people who want to do small energy efficient projects, corporate bodies who would like to do significant investment in green energy".
The bank's Managing Director made this statement during a courtesy call on the bank by the British High Commissioner, Her Majesty, Harriet Clare Thompson.
Mr. Owiredu also disclosed that, "the International Finance Corporation (IFC) has granted the bank US$12.5million for the financing of Renewable Energy (RE) and Energy Efficiency (EE)".
In view of this development, he stated that, customers can assess up to a tune US$3million in loans but can be increased to US$8 million in accordance with the project size and eligibility of the client.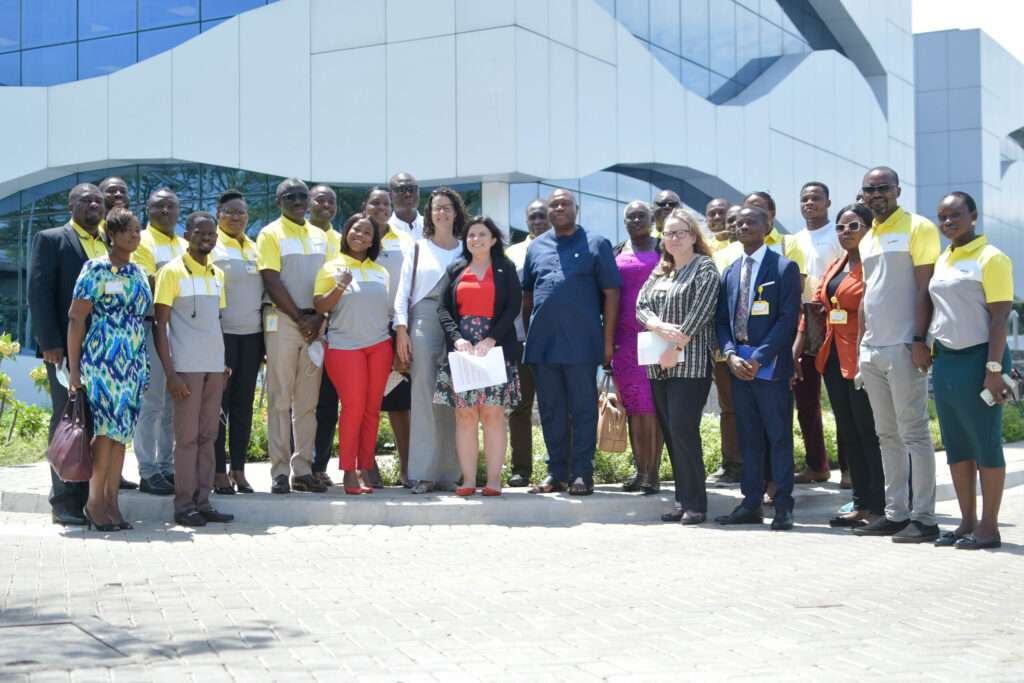 United Kingdom's commitment to climate finance
On her part, Her Majesty Clare Thompson, praised the initiative of the bank, adding that with such timely changes and initiatives, the adverse environmental impact from non-renewable energy sources on the society can be reduced.
"The UK has increased its commitment to international climate finance to about £11.6 billion and we will be investing some into this project.

"Also, we will identify projects across Ghana that will attract that finance in terms of agriculture, infrastructure, livelihood and investment into sustainable environmental projects."

Her Majesty Clare Thompson
Speaking on other strategic collaborations, Ms. Harriet Thompson stated that the UK is committed to working with all countries and join forces with civil society, Companies, and people on the frontline of climate change to inspire action ahead of COP26.
Her Majesty, Clare Thompson iterated that infrastructure and energy are a major cause of carbon emissions. In order to keep 1.5 degrees Celsius of global warming within reach, she said, it will be crucial to consider sustainable infrastructure solutions in halving global emissions by 2030.
In the meantime, Mr. Owiredu stated that the bank's decision is in line with the Sustainable Development Goals (SDGs) 5- Gender Equity, 7- Affordable and Clean Energy and 9 – industry, Innovation, and Infrastructure, which the bank aligns its growth.
READ ALSO: AfDB Appoints Ms. Bajabulile Tshabalala as Senior Vice President