Hon. Emmanuel Armah-kofi Buah, MP for Ellembele Constituency in the Western Region and former deputy Minister for Energy, in the erstwhile Mahama Administration, has called for an amendment of the Petroleum Revenue Management Act, 2011 (Act 815) to address the 'utter' silence of the Act on the benefits of oil revenues to host communities.
Recounting the early years of the country's oil production, "a lot of the issues… were envisaged". Specifically, how the oil revenue was to be managed as well as the benefits to host communities.
What the law provides, merely considers compensation to host communities in the case were it is clearly established that "petroleum operations adversely affect a community…" according to the PRMA Act 815, Section 24 (3).
Hon. Armah-Kofi Buah said: "…If somebody wants to [be compensated for impact of oil operations], then they have to prove it. I've gone through everything. It is obvious to me that, in the Petroleum Revenue Management Act, what should have followed our regulations to deal with section 24(3)… is not in place. One of the things that is supposed to be done is to make amendments for new regulations to deal with events that haven't been met..."
According to Section (16) of the PRMA Act, 70 per cent of petroleum receipts is allocated to the Annual Budget Funding Amount (ABFA), 21 per cent is allocated to the Ghana Stabilisation Fund (GSF) and the remaining 9 per cent is allocated to the Ghana Heritage Fund.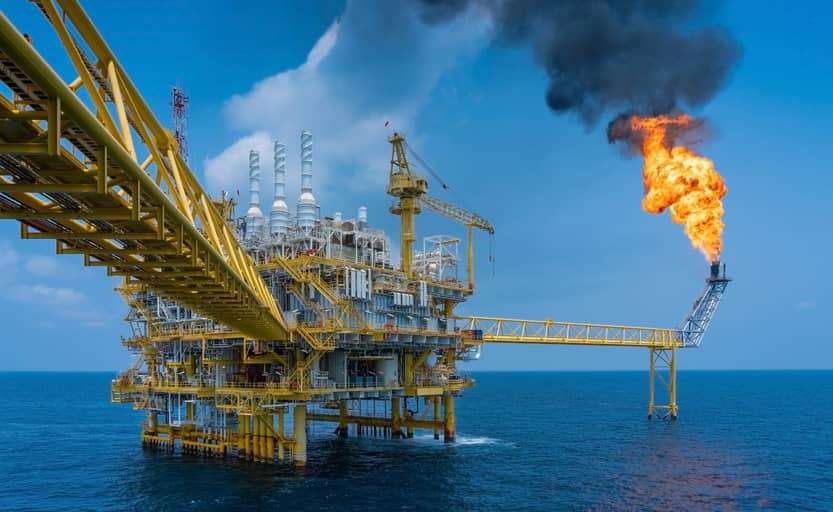 Based on a new report conducted by the Public Interest Accountability Committee (PIAC), out of a total of $31.2 billion generated from the country's oil fields, total petroleum receipts accrued amounted to only $6.5 billion from 2011-2020, equivalent to 9.97% of GDP.
The report stated that the total amount allocated to ABFA over the period under review was US$2.6 billion, representing 40% of total petroleum receipts; followed by GNPC which received $2 billion, representing 30%; the GSF received $1.39 billion, representing 21%; the Ghana Heritage Fund received $586 million, representing 9%.
Host Communities Not Entitled to Oil Benefits
Therefore, by the dictates of the law, it is clear that over the 10-year period, the three districts- Ellembele, Jomoro and Evalue Dwira, within which areas, oil production is ongoing have simply not benefited from the country's oil discovery.
Recalling events that ensued while at the helm of affairs as the deputy minister for energy, "…we worked closely with a lot of the stakeholders in the Western Region; to demand that in the passage of the PRMA… the argument we made was that at least give 10% to the Western Region specifically, so that it will be an allocation to deal with some of the issues that will come."
He said "a lot of the chiefs spoke out on that," however, "by the time we finished the roadshow and went to parliament, this proposal was defeated… with some arguments that… Ghana is a unitary state and not a federal state… [what] if Volta region also asks for 10%… So, it was obvious to me that, that didn't come up.
"Today, the question we should ask ourselves is that, after about 13 years of oil production, has Western region benefited? Has Nzema specifically benefitted from oil production?"

Hon. Armah-Kofi Buah
That said, one could try to sustain the argument that residents of these communities benefit from corporate social responsibility (CSR) from oil companies; "Oil companies will point out that, they have intervened with education programs, scholarships, we all know that it's not enough," he said.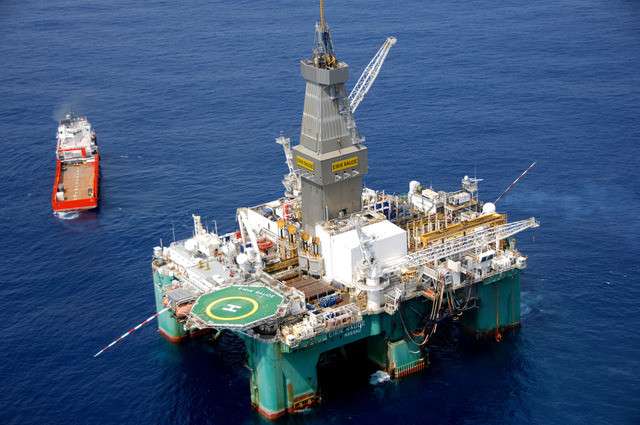 Several studies conducted on oil companies' CSR Strategy show that the experiences of fishing communities in the country's Western region were largely inconsistent with companies' reports on its CSR interventions for the fisher folks. Though, oil companies continue to tout their CSR interventions as successful, "…really do they address the current challenges"?
"We can point to, for example, ENI programs where they've done health intervention from Jomoro to Elembelle. We've seen CHPS centers being built, we've seen agricultural programs… We've seen oil enclave roads… but again, is it enough, for what we are seeing?

Hon. Armah Kofi-Buah
Obviously, with these very genuine concerns raised by the Member of Parliament (MP), it is very important for a relook into the PRMA and not only to assess the benefits the country has made generally, but also to assess the benefits of the resource to host communities. Clearly, the country is losing twice from its oil resources- resulting from the scanty revenues generated as well as the lack of development in host communities.
There are a lot of lessons to learn from the state of mining communities, and there must be a deliberate effort to avert same from occurring in communities where oil operations are ongoing.
READ ALSO: Recruit Right Persons into Security Agencies- Wisdom Kudowor