Experts from academia and industry have reacted to the measures outlined by the government to mitigate the current economic challenges facing the country.
Whilst some lauded the government for demonstrating that it is a listening government, others argued that the measures may not be enough to address the short-term challenges in the economy.
Finance Minister, Hon. Ken Ofori-Atta, said on Thursday, March 24, 2022 that the current challenges are "due mainly to recent global and domestic conditions" which are manifesting in rising fuel prices, rising inflation and cost of living, exchange rate depreciation, rising interest rate, and revenue mobilization challenges.
As such, Mr. Ofori-Atta outlined several measures that are aimed at addressing the country's economic challenges and restoring investor confidence. The measures included expenditure containment measures, revenue generation, reduction in fuel prices as well as other measures to improve government financing.
However, reacting to the measures announced, Former Finance Minister, Mr Seth Terkper, said "I do not think we have addressed sufficiently the short-term problems that we have". He said "the budget is tight, the revenue is covering two items and is still not enough – compensation and interest".
This, Mr. Terkper said, means that "every single item, including parts of the interest and compensation on wages is being financed from loans". He contended that the measures outlined are not enough to help government cut down on these two important expenditures that continue to eat a chunk of government's meagre revenues. To him, the additional cut in discretionary spending by 10% is woefully inadequate.
IMF-Like Measures
Meanwhile, an Economist and Lecturer at the Department of Economics, University of Ghana, said the new measures announced placed government in a position that shows that it is listening to the concerns raised especially by citizens, regarding the E-levy.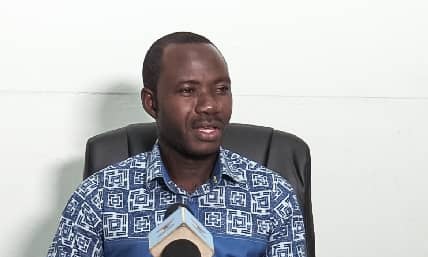 Dr Adu Sarkodie described the measures as "more of IMF programme on a shadow". This is "because of the expenditure containment approach that they are trying to introduce". He said "There are two or three things that he touched that is to restore confidence".
"Remember that they went to the town hall meeting to be able to pass the E-levy. Most of the people who have spoken against the E-levy are actually telling you their frustration to the expenditure by government. So you can see the posture of government now. It is to say they have listened to Ghanaians and these are the things they have done to show that they share the concerns with them, that they are also part of the difficulty that we find ourselves in and also to restore confidence in the international community. These are measures that if we had gone to the IMF, they would have given to us".

Dr. Adu Sarkodie
Meanwhile, Vice President of the LPG Marketers Association, Gabriel Kumi, described the government's omission of matters relating to Liquefied Petroleum Gas (LPG) in its address as "disappointing".
Mr. Kumi said "LPG was not affected. If you look at what was being mentioned, he specifically mentioned diesel, petrol and he is pushing for a 15 pesewas reduction in these two products. LPG was nowhere mentioned in the presentation". He said the association "would continue to push for the right things to be done".
As part of measures to fix the economy, Government also banned the purchase of imported vehicles for the rest of the year, imposed a moratorium on all foreign travels, and also pledged to eliminate "ghost" workers from the Government payroll by end December 2022. It also announced a 50% cut in fuel coupon allocations for all political appointees and Heads of government institutions, including SOEs, effective 1st April 2022. economic challenges economic challenges economic challenges
READ ALSO: GMA Calls on Government to Ensure They Are Able to Train, Attract and Retain Doctors