Government has announced a 50% cut in fuel coupon allocations for all political appointees and heads of government institutions, including SOEs, effective April 1, 2022.
The move forms part of measures taken by the government to ensure the achievement of the fiscal deficit target of 7.4% of GDP for 2022, and more specifically, to promote efficient use of energy resources.
Finance Minister, Hon. Ken Ofori-Atta, disclosed this in his address to the nation which outlined measures to mitigate the economic difficulties facing the country "due mainly to recent global and domestic conditions". These difficulties, Mr. Ofori-Atta said, have manifested in rising fuel prices, rising inflation and cost of living, exchange rate depreciation, rising interest rate, and revenue mobilization challenges.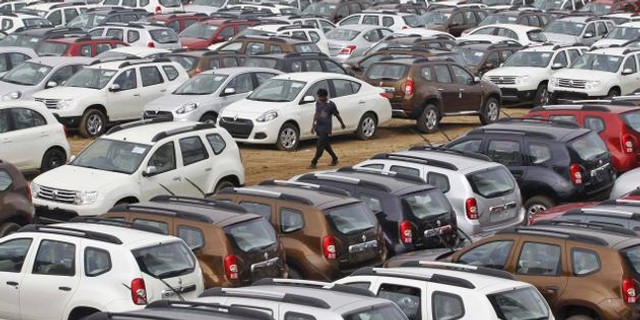 As part of expenditure cutting measures, the Finance Minister disclosed that discretionary spending will see a further cut by an additional 10% and the Ministry of Finance is currently meeting with MDAs to review their spending plans for the rest of the three (3) quarters to achieve the discretionary expenditure cuts.
"With immediate effect, Government has imposed a complete moratorium on the purchase of imported vehicles for the rest of the year. This will affect all new orders, especially 4-wheel drives. We will ensure that the overall effect is to reduce total vehicle purchases by the public sector by at least 50 percent for the period. Again, with immediate effect, Government has imposed a moratorium on all foreign travels, except pre-approved critical/statutory travels".

Ken Ofori-Atta
Government will conclude on-going measures to eliminate "ghost" workers from the Government payroll by End-December 2022, Hon. Ofori-Atta said. He further indicated that Government will conclude the renegotiation of the Energy Sector IPPs capacity charges by end of Q3 2022 to further reduce excess capacity payments by 20% to generate a total savings of GHS1.5 billion.
Moratorium on establishment of new public sector institutions
In addition, the Finance Minister stated that government will impose a moratorium on establishment of new public sector institutions by End-April, 2022, and will also prioritize ongoing public projects over new projects. This, he said, is to enhance the efficient use of limited public funds over the period by finishing ongoing or stalled but approved projects. Another measure to cut government spending is to "reduce expenditure on all meetings and conferences by 50%, effective immediately", Mr. Ofori-Atta said.
Meanwhile, Cabinet has approved that Ministers and the Heads of SOEs contribute 30% of their salaries from April to December 2022 to the Consolidated Fund. Commenting on the gesture, Mr. Ofori-Atta said "We would like to thank the Council of State in their leadership in complementing the Government on this policy". He assured Ghanaians that government will pursue a comprehensive re-profiling strategies to reduce the interest expense burden on the fiscal.
Twenty percent (20%) expenditure cut already being implemented
Hon. Ofori-Atta disclosed that Government has begun implementing the 20% expenditure cut as part of fiscal stabilization and debt sustainability measures announced in January 2022.
"This has been done through the quarterly expenditure ceiling allotments to MDAs. Quarter 1 allotment is currently under 11 implementation whiles Q2 allotments will be issued shortly. The ministry has strengthened its Expenditure Monitoring systems and processes to ensure effective implementation of these measures".

Ken Ofori-Atta
Meanwhile, the Minister also outlined measures to mitigate the rising fuel prices in the country. "The Government will do all it can to ensure consistent supply of fuel and manage the rate of ex-pump price increase by ensuring that BoG has access to adequate foreign exchange", Mr. Ofori-Atta assured anxious Ghanaians.
On revenue measures, Mr. Ofori-Atta stated that government will partner the private sector to introduce digital systems to monitor quarrying, sand winning and salt winning to "get more revenues from our natural resources". He assured that government will impress upon Parliament to fast-track the passage of the E-Levy Bill, Tax Exemptions Bill, and Fees and Charges Bill.
Regarding financing, Mr. Ofori-Atta disclosed that Government of Ghana will conclude external financing arrangement of up to US$2 billion in the next 2-6 weeks in line with approved external financing for 2022 and for liability management. Political Appointees Political Appointees Political Appointees
READ ALSO: Teacher Trainee Association of Ghana Laments Over Non-payment of Allowances