Ghana's consumer spending, after contracting in 2020 due to the impact of the COVID-19 pandemic, has picked up strongly since the beginning of the year and is forecast to fully recover in 2021, Fitch Solutions indicates.
A reversal of the sluggish growth (-1.1%) in real household spending in 2020 is quickly happening as forecasts reveal a 4.1 per cent year-on-year growth over 2021. In 2022, consumer spending outlook will continue the impressive run, expanding by 4.7 per cent year-on-year.
Following this trend, total household spending (in real terms) is forecast to hit GHS104.9 billion with dollar equivalent of US$73.4 billion in 2021. This is higher than the pre-Covid-19 levels of GHS101.9 billion (US$71.2 billion) in 2019 and this indicates that household spending will fully recover in 2021.
"We note that the economic impact of the Covid-19 pandemic created a significantly low base from which to grow from. Ghana's real household spending contracted by an estimated 1.1 per cent year-on-year over 2020. We forecast real household spending in Ghana to begin to recover over 2021, growing by 4.1 per cent year-on-year."

Fitch Solutions
Real GDP Growth and unemployment outlook
Pertaining real growth forecasts, Fitch Solutions pegs the Ghanaian economy's rate of growth at 4.8 per cent year-on-year over 2021, following growth of just 0.4 per cent year-on-year over 2020.
Accordingly, private consumption will be the main driver of the economic recovery, and will contribute 2.7 percentage points to headline growth.
Household spending (an estimated 71.6% of GDP in 2020) is likely to have grown at a moderate pace in H1 2021 following the easing of social distancing restrictions. This allowed for the gradual normalization of business activities, thereby resulting in improved labour market conditions.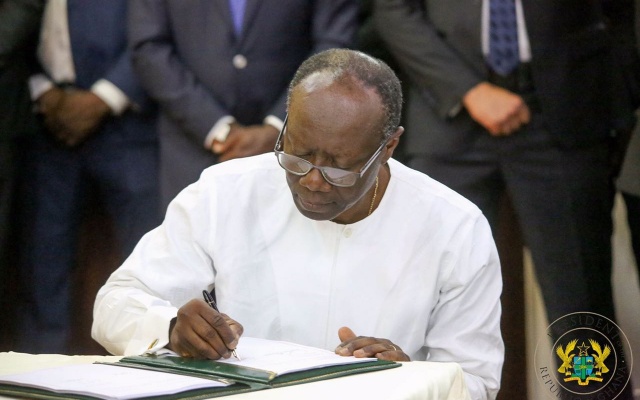 Also, Fitch Solutions forecasts Ghana's unemployment rate (as a percentage of the total labour force) to average 4.1 per cent in 2021, decreasing from 4.5 per cent in 2020. This means that average unemployment in Ghana will return to the pre-Covid-19 level of 4.1 per cent in 2019.
Tourism and Inflation Outlook
Furthermore, the tourism sector which was among the hardest hit by the COVID-19 pandemic and related travel restrictions is rebounding strongly, and according to forecasts tourist arrivals will grow by 47.0 per cent year-on-year.
However, this growth is from a low base following an estimated 65.4 per cent year-on-year contraction in tourist arrivals in 2020. The progress of ongoing vaccination and easing of restrictions for inbound tourists is key for the recovery in the tourism sector. Fitch Solutions projects the growth in tourist arrivals to remain positive in 2022, expanding by 28.4 per cent year-on-year.
Ghana Economic Overview
| | | | | |
| --- | --- | --- | --- | --- |
| | 2019 | 2020e | 2021f | 2022f |
| Real GDP (% chg y-o-y) | 6.5 | 0.4 | 4.8 | 4.7 |
| Unemployment (% of total labour force) | 4.1 | 4.5 | 4.1 | 4.2 |
| Consumer price inflation (% y-o-y) | 8.7 | 9.9 | 9.3 | 8.6 |
| Total tourist arrivals (% chg y-o-y) | 3.5 | -65.4 | 47 | 28.4 |
Source: National Source, Fitch Solutions
Also, Inflationary pressures are rising as base effects, higher commodity prices and supply-chain challenges create localized shortages. Per Fitch Solutions assessment, rising consumer price inflation (CPI) is a key risk to consumer spending over the remainder of 2021, due to the tendencies of eroding purchasing power.
According to Fitch Solutions, Ghana's CPI to average 9.3 per cent year-on-year over 2021 which is towards the upper end of the Bank of Ghana's 6.0-10.0 per cent target range. However it will be lower than the 2020 average of 9.9 per cent year-on-year.
READ ALSO: Ghana: Reform Petroleum fiscal regime to reflect changing dynamics in oil and gas sector