Ghana's trade balance, the difference between total imports and exports, recorded a 6.4 per cent decline compared with that of the previous year, falling from US$432.7 million as of February 2021 to US$404.9 million as of February 2022, representing 0.5 per cent of GDP.
The total value for February 2022 alone, reflects more than a US$100 million rise from that of the previous month which amounted to US$109.0 million while that of February 2022 was $295.9 million.
Following recent trends, oil imports increased by more than 80 per cent on a year-on-year basis, whereas non-oil imports declined by 5.52 per cent year-on-year. On the export side, gold exports and cocoa exports both declined on a year-on-year basis.
The data shows that cumulatively, gold exports as of February 2022 reached US$885.2 million compared with US$931.2 million in February 2021. This represents a 4.94 per cent year-on-year decline in gold exports. That notwithstanding, gold still maintained its place as the largest share of exports in the first two months of the year as well as the main foreign exchange earner for the country.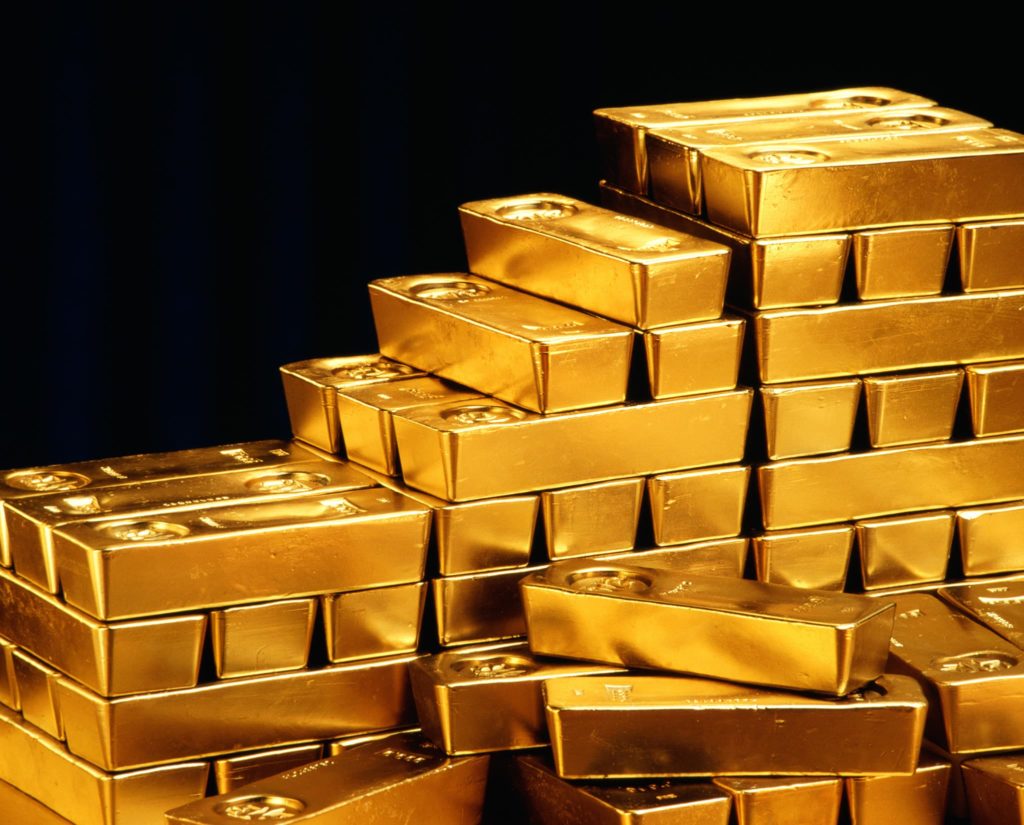 Analysis of Exports
According to data from the Bank of Ghana, total exports was US$1.31 billion in January 2022 and for February alone, the export value was US$1.43 billion, rising by 9.52 per cent. Cumulatively, total exports as at February 2022 was US$2.74 billion compared with US$2.59 billion in February 2021.
Gold exports rose from US$392.9 million at the end of January this year to US$885.2 million at the end of February, 2022. This is due to the rising uncertainties as a result of the ongoing Russia-Ukraine crisis, and inflationary pressures, which moved investors to increase demand for gold, considering its safe-haven nature to hedge against the volatilities in the market.
Oil, also nicknamed 'black gold', has seen increasing prices with Brent Crude oil price hitting US$130 per barrel over the past week as a result of the escalating geopolitical tensions; crude prices are increasing due to rising demand for the commodity given constrained supply. This has therefore supported an increase in export of the commodity over the last two months.
In January 2022, revenue from crude oil exports was US$328.9 million, rising to US$688.8 million at the end of February 2022. Compared with the same period in the previous year, crude oil exports rose by 35 per cent year-on-year.
Cocoa has been a major contributor to Ghana's economy, as it continues to generate significant revenues for the country. Cocoa exports rose from US$294.1 million in January 2022 to US$596.8 million at the end of February, 2022, however, declined by 14.1 per cent on a year-on-year basis.
This could be attributed to the effect of the ongoing Russia-Ukraine crisis on the country's cocoa exports, as cocoa is one of the major imports of Russia and Ukraine. Of all the products exported from Ghana to Russia, cocoa and cocoa preparations ranked the highest, making up 6 per cent of the shares of Russia's imports. In Ukraine, cocoa and cocoa preparations is the second most exported commodity from Ghana, making up 9 per cent of shares of Ukraine imports.
Analysis of Imports
On the other hand, total imports rose from US$1.20 billion in January 2022 to US$2.32 billion in February 2022. Out of this, oil imports rose to US$609.7 million at the end of February 2022 from US$296.4 million in January 2022. From the data, the rise in exports was higher than that of imports resulting in a surplus for February 2022.
A positive trade balance has implications on the performance of the currency, which in recent times has been depreciating. In March, 2022, as at the time the data was published, the currency has depreciated against the dollar by 14.6 per cent.
READ ALSO: Embassy Demolition, an Attack on Bulgaria- Richard Gomado