The Institute of Economic Affairs (IEA) has expressed concerns over the country's inability to create enough jobs for the teeming youth in the country.
According to the IEA, growth has been concentrated in only certain sectors, especially the extractive sectors, which due to their capital intensive nature, are unable to create the much-needed jobs.
"…Growth has been largely concentrated in the extractive sectors, which, because they are highly-capital-intensive, do not create many jobs".

IEA
The Economic and Policy Think Tank admitted that the acute unemployment problem has several causes, but laid emphasis on economic growth which it believes, has not matched the rate of additions to the labor market.
To give job-creation the needed impetus, the IEA recommends that government focuses on policy interventions that create balanced growth in the economy. According to the IEA, government should pursue a strong economic transformation and industrialization drive whilst creating an enabling environment for private enterprises to thrive and create jobs.
Unemployment concerns
The unemployment situation in the country is worrying, which raises concern as to whether the country is benefiting from its growth over the years. Just as the IEA highlighted, the situation is multi-faceted. Whilst people blame the government for not investing in sectors that will create the jobs, others are calling for a complete overhaul of our educational system.
For instance, head of recruitment at Jobberman Ghana, Michael Akwasi Gyimah, called for a re-engineering of the country's educational curriculum to meet the job market needs of emerging industries. The emphasis, according to him, should be on Science, Technology, Engineering, and Mathematics (STEM). Earlier, Finance Minister, Ken Ofori-Atta urged the youth "to venture into entrepreneurship" because the government's payroll is full and could not employ more workers.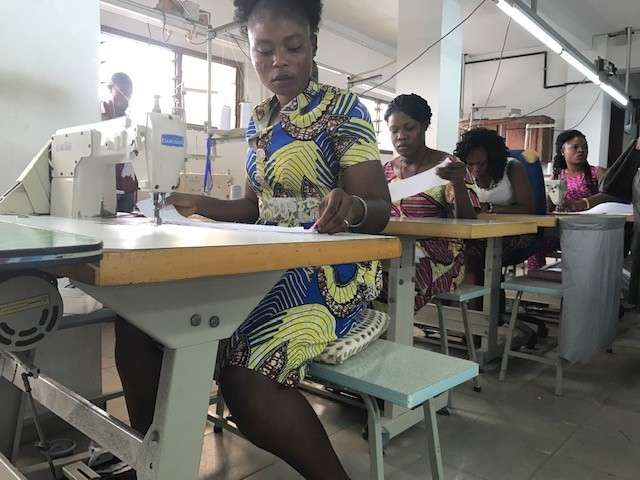 Natural resource management
The Economic and Policy Think Tank also expressed grave concerns over the management of the country's natural resources. Ghana possesses natural resource wealth underground that is believed to be worth trillions of dollars, and therefore, it is inconceivable that the country remains poor above ground, the IEA lamented. The Think Tank called for pragmatic measures that will enable the country gain ownership of its natural resources to the benefit of its citizens.
"We should protect the national interest by ensuring that Ghana receives maximum benefits from its natural resources. In particular, government should take the necessary steps for Ghana to take complete ownership of our natural resource wealth".

IEA
The IEA stated that recent acquisition of commercial interests in Jubilee and TEN blocks by Ghana National Petroleum Corporation, in addition to its existing Carried and Participating Interests, must "just be the beginning of a drive to increase Ghana's beneficial ownership in its oil".
The Economic and Policy Think Tank also urged the government to revisit existing mining contracts and, where possible, renegotiate the overly-generous terms granted to foreign investors.
"Government should refrain from signing any more contracts on a concession basis. Where contracts are signed on a product-sharing basis, Ghana should retain a maximum share of the product. Eventually, the aim should be to sign 'service contracts', whereby the investor is paid for the cost of extracting the natural resource plus a reasonable profit margin".

IEA
READ ASLO: Samsung and IBM Call for Applications for Code Challenge to Honor Everyday Heroes