United Bank for Africa (UBA) Ghana has awarded the three overall winners from its 2022 National Essay Competition held in Accra a sum of US$10,000.
The winners; Genevieve Budu, Kenrich Nii Nakai Nettey and Cecilia Akye, students of the Ghana International School, Presbyterian Boys Secondary School, Legon and Methodist Girls High School, Mamfe, respectively received educational grants from the bank.
Genevieve, Kenrich and Cecilia received sums of US$5000, US$3000 and US$2,000 respectively as educational grants from the UBA Foundation.
In total, medals, certificates of participation as well as laptops and other UBA-branded items were given all ten finalists.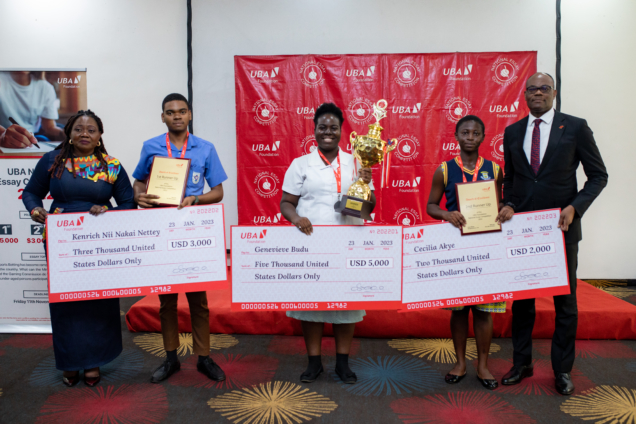 Catherine Agyapomaa Appiah Pinkrah, Director of General Administration at the Education Ministry on behalf of the Education Minster, congratulated all the finalists and also commended UBA for its immense contributions towards Ghanaian education as well as its devotion to enhancing the writing skills of the youth.
Madam Pinkrah urged other private sector businesses to emulate the good example of UBA by contributing to government's key education reforms to revolutionize teaching and learning under the Education Strategic Plan (ESP).
GES will continue to support the UBA essay competition because essay writing is an important aspect of education, Ajuba Amihere Adu-Tutu, Program Officer for Schools and Instructions Division at the Ghana Education Service (GES), stated.
"UBA Foundation believes that the future of Africa lies in its youths. For this reason, the Foundation has spent huge sums of money to actively facilitate educational projects and bridge the literacy gap on a Pan-African scale.
"In Ghana, UBA Foundation's National Essay Competition has grown to be one of the best initiatives that allows every student in Secondary School to exhibit their cognitive skills and potential while also developing a positive work ethic with problem-solving and critical thinking skills. The National Essay Competition is one of our stunning initiatives to which we will forever pledge our full commitment."

Chris Ofikulu, Managing Director and Chief Executive Officer of UBA Ghana
With great enthusiasm, Genevieve Budu, the winner of the National Essay Competition 2022, expressed her appreciation to the entire team at UBA for organizing the competition.
The event was attended by UBA Ghana management, representatives from participating schools, the Ghana Education Service, the Ministry of Education, and members of the media.
Before the announcement of the top three overall winners, the ten finalists were chosen from a pool of over 400 submissions.
The first topic was on Sports betting and it states: 'Sports Betting has become rampant amongst the youths in the country. What can the Ministry of Youth and Sports and the Gaming Commission do to regulate the activities of under aged persons participating in sports betting?'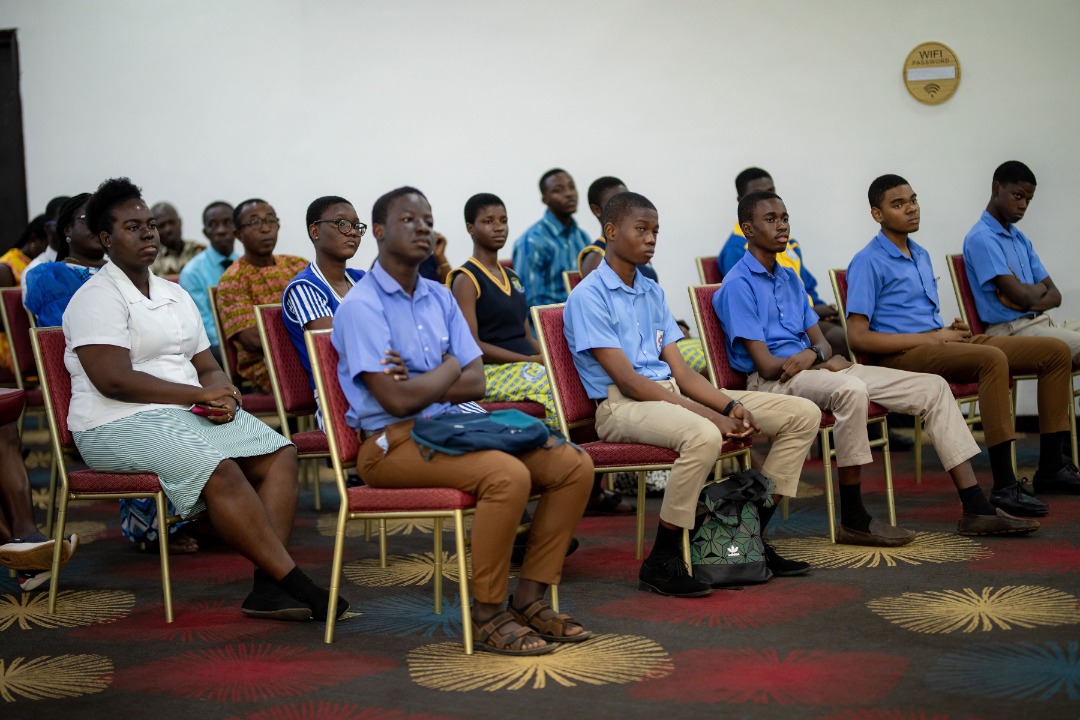 The final essay was on: 'Illegal Mining (Galamsey) has become a menace in our country. What pragmatic measures should the government put in place to end the challenge of Galamsey?'
About The National Essay Competition
Now, the 9th edition, the National Essay Competition is targeted at Senior High Students in Ghana and is organized annually, as part of UBA Foundation's education initiative which is aimed at promoting the reading culture.
It also encourages healthy and intellectual competition amongst secondary school students in Ghana and across Africa.
To apply for this competition, applicants are required to send handwritten essay entries of not more than seven hundred and fifty (750) words on the selected topic to any UBA Ghana Branch or online link.
The submission of the essay should include applicant's complete contact information (name, address of school, telephone number, residential and email addresses), photocopies of their original birth certificates and National ID or international passport data pages.
As a basic requirement, the applicant must be studying in Ghana and intend pursuing further studies in an African University.
Entries submitted are reviewed by a distinguished panel of judges, comprising of professors from reputable Ghanaian universities, who then shortlist 12 essays for further assessment.
Following this, a second round of competition is conducted, involving the 10 finalists who then write a second supervised essay from which three best essays are selected as the overall winners from the 10 finalists emerging from the first round of the competition.
READ ALSO: Ghana Opens Its Market to U.S Pork Market to Begin the Importation of Pork