The Chief Executive of Ghana Interbank Payment and Settlement Systems (GhIPSS), Mr. Archie Hesse has intimated that his outfit seeks to ensure that payment systems are modern and fit for use at an affordable price.
Mr. Archie Hesse further asserted that, to do, this it is important to make sure that payment systems are localised so that the country has its own domestic chip and pin card. This is the reason why the Gh-link card was introduced and currently most banks have agreed to start issuing local cards to their account holders.
"We want to make sure that our payment systems are modern, fit for use but we do not incur unnecessary cost. Once it's your own, you can decide to set it to zero but if it is owned by an international card scheme, then we don't have control over it.

"And that's why it's important that whiles we…live in the global world we make sure that we localize our…payment systems. And if you have to travel outside nothing stops you from going for an international card as well as a domestic card.

"So, when you are in Ghana, you use your domestic card. When you are travelling outside you use an international chip and pin card.

"All the banks have agreed now that the Central Bank have it extended to the 30th of March by which time every bank must issue a local chip and pin card to every bank account owner".

Mr. Archie Hesse
Touching on the state of the payment system, the GhiPSS Chief Executive opined that the card system is quite efficient in terms of network with all Automated Teller Machines (ATMs) of various banks interacting with each other.

Additionally, Mr. Hesse mentioned that the Know Your Customer (KYC) requirements which was needed to open a mobile wallet was less stringent than that of the bank and as such the unbanked began to gravitate towards it. As such, GhiPSS decided to link all mobile wallets together and connect them to the banks and the e-zwich card.
"As we speak, in the country now, it doesn't matter whether I have a wallet, I can deal with anybody if you happen to have a bank account. I can send it from my wallet to your account…to e-zwich and vice versa. That's been christened the GhiPSS financial inclusion triangle because it puts…three [transactions]…together".

Mr. Archie Hesse
The GhiPSS Chief Executive further hinted that the need for a universal merchant led to the adoption of the GhQR code which rides on real time rails allowing merchants to receive their monies instantly. This was done after understudying countries like Singapore, however, to make it more useful in the local context, an alternative USSD code is put under the Quick Response (QR) code for persons without smart phones to dial it to make payments.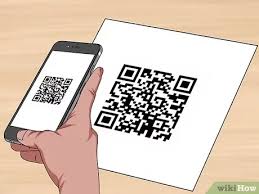 "We need to improve upon our mobile channels…the USSD, mobile apps and the internet banking systems. So we need to now promote it for it to grow," he urged, adding that individuals should be mindful of cyber risks associated with these payment systems because most of these exposures arise from negligence on the part of people who compromise their pin and password .
Finally, Mr. Archie Hesse revealed that his outfit will continue to educate the public and create awareness as well as ensure the implementation of the cyber security guidelines to maintain an efficient payment system.