Mr. Victor Yaw Asante, the Managing Director (MD) of the FBNBank Ghana Ltd., has urged the bank's staff to learn from Prof. Azumah Nelson's life career.
FBNBank's MD gave this advice during the FBNBank's staff engagement organized to help management and staff to deliberate on issues affecting the bank.
"The career of Professor Azumah Nelson is literally filled with a lot of lessons, life skills and themes which everyone who intends to be successful in his or her career, business or in life generally, should adopt."

Mr. Victor Yaw Asante
According to Mr. Asante, it is not easy to emerge from a humble beginning, transition through the phases of life, and finally settle at the topmost part of one's career.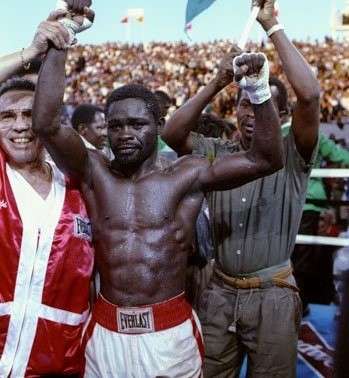 "Not many people can travel through the various phases of his [Nelson] life and rise to the top of his division, and most importantly stay there for about 10 years.

"Azumah's life offers key lessons for all of us today and brings to the fore the realisation that mere ambition cannot get us to the top."

Mr. Victor Yaw Asante
What is obvious after listening to Prof. Azumah's story, Victor disclosed, is one's ability to stay at the top for a decent stretch of time and not just being able to get there.
It is important to pick up themes such as 'focus', 'discipline', 'overcoming adversity', 'resilience' and 'teamwork' from Prof. Azumah's life career.
Also, Mr. Yaw Asante, hinted that, "there are a thousand and one stories of people from humble beginnings climbing to the top".
However, what makes us pay attention are the few stories of those who are able to stay at the top, long enough to make a difference, the FBNBank's MD disclosed.
FBNBank staff engagement
At the staff engagement event, the bank evaluated its performance and discussed measures to deliver on its brand promise to stakeholders, as it strives to meet business expectations.
The event provides the opportunity for team building. This fosters unity among staff and helps to limit working in silos and correct any lapses in service delivery.
Mr. Asante revealed that, "we at FBNBank are happy and humbled to learn from the story of this home-grown talent who rose to be a world-beater and received global recognition for his resilience, humility and durability".
Prof. Azumah Nelson, while speaking at the event revealed that, the most important lesson is to never give up, and learn to pick up yourself when you fall.
"I remember when I was a child, I saw a young boy about my age who was a boxer and I concluded that I could whip him. So I threw a challenge at his gym and his trainer allowed us to fight.

"Even though he gave me a good beating, I never gave up. I went there three more times to fight him, each time working on my tactics until I won a fight against him.

"You need to learn to pick yourself up anytime you fall, and you should not be afraid of falling."

Prof. Azumah Nelson
Prof. Azumah 'Zoom Zoom' Nelson is a retired professional boxer and a former WBC Super-featherweight champion of the world.
As an orthodox professional boxer, he successfully staged 47 fights, won 39 fights, 28 wins by way of knockout (KO), 2 draws, and 6 losses.
READ ASLO: Phase out all Fossil Fuels – Norbert Barthle