Nigerian singer, Michael Adebayo Olayinka, popularly known as Ruger, has revealed he was very cruel to his ex-girlfriends despite how dear they were to him.
In a viral video online, he stated the story behind his song 'Dear Ex' off his debut album, 'Ru The World', was all about what happened to him.
Ruger said the song was inspired by the selfish relationships he had with his three estranged beautiful girlfriends who were dear to him but maltreated them.
He revealed:
"Everything you hear on this album is like Everything that has happened to me. There is this particular song called 'Dear Ex' on my album, it's about three relationships I was in at the same time.
"I was so cruel to these beautiful ladies and I didn't let them go until I wanted them to go. You know, I was just steady go and come back and they were still waiting for me. I felt like I took advantage of it. The three of them were very dear to me".

Ruger
Meanwhile, it can be recalled a popular actress, Susan Pwajok, reacted to reports alleging that she was in a romantic relationship with Nigerian singer, Ruger.
This comes after the singer admitted last year via an Instagram post that he was dating actress Susan Pwajok after his initial denial on Clout Africa's Clout Talk Concert 2.0 saying that Susan has always been his friend and that she is his best friend.
His claim was trailed by disbelief on social media. He wrote:
"So Susan Pwajok is my girlfriend. Y'all can get off her dick now, thank you".

Ruger
Retracting the statement while featuring on MTV Base Africa's Let's Get Chatty recently, Susan said her alleged affair with Ruger would remain a rumor until she mentions that they were dating.
She said that even if they were seen kissing, it was still a rumor until she confirmed that she was dating the singer.
Ruger came into the limelight in 2021 after he signed a record deal with D'Prince.
Reactions as Ruger mistakenly exposes face without eyepatch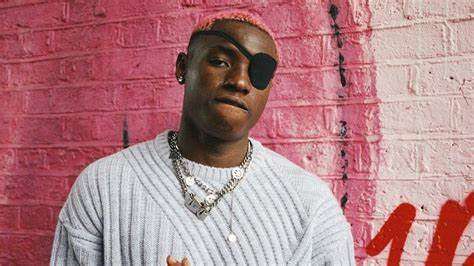 Ruger unintentionally unveiled his face, shattering the long-held belief that he concealed an eye defect beneath his signature eyepatch.
This revelation ignited a whirlwind of reactions across social media platforms, leaving fans and followers astounded by the singer's true appearance.
The 23-year-old hails from Kogi state and under the banner of Jonzi Records, had consistently worn an eyepatch over his left eye in both his music videos and public appearances.
This choice led many to speculate that the artist might be concealing an eye ailment.
However, a recently surfaced video has challenged this prevailing misconception. In the footage, Ruger is seen seated in a car alongside two ladies, casually without his iconic eyepatch.
The video lays to rest any false narratives surrounding his eye condition, as it clearly showcases that Ruger possesses no eye defect and can see perfectly with both eyes.
After a brief moment without the eyepatch, Ruger eventually returns to wearing his signature shade.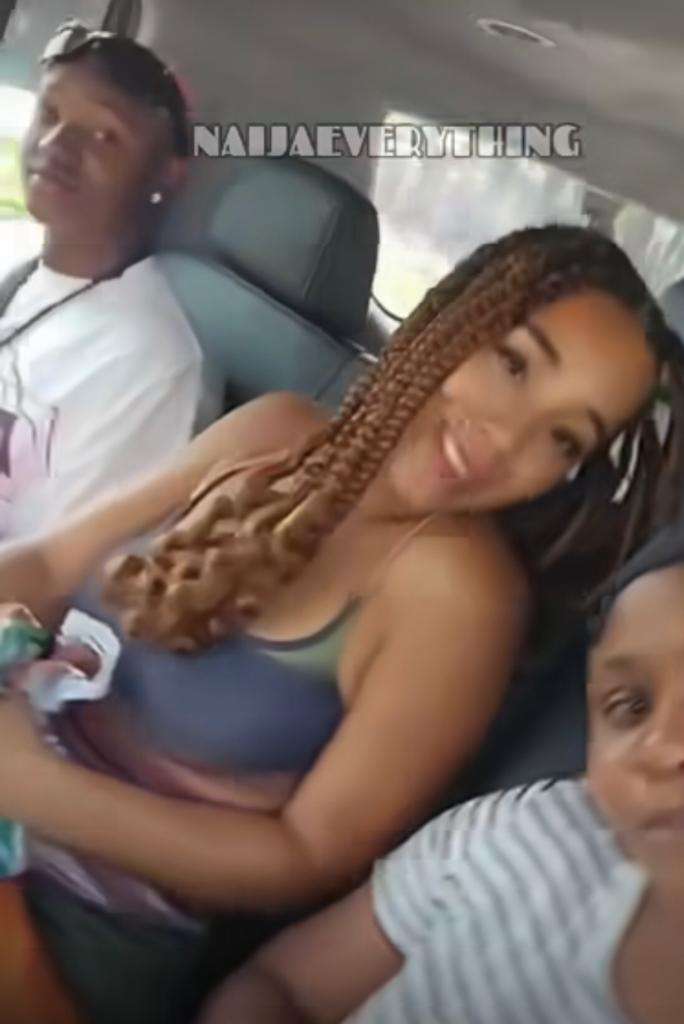 This revelation has sent shockwaves through the internet, causing Ruger's fans and admirers to express their astonishment and newfound admiration for the singer's unmasked appearance.
The reactions include:
"He didn't ever say anything was wrong with his eye! That's just his signature".

@cookie__xx___
"Thought he said his eye patch is a sign of respect for someone".

its_rowl
"Why 'loose guard' ? Everyone knows his eyes are good".

dipo_oflagos
"He doesn't resemble Ruger without the shade".

@adedamola_tomi
"See fine face. So is it this you have been hiding since".

Jezzue
READ ALSO: I Believe In God – Charlie Dior