Popular dancehall musician Samini has revealed his reasons for throwing his support behind President Akufo-Addo during the 2020 presidential elections.
According to him, his endorsement was rooted in the desire to see the continuation of the governing party's manifesto.
"Things like free SHS, one district one dam (1D1D), one district one factory (1D1F) for the farmers. I was more interested about the factories because I come from the North and the numbers we have over there if you have factories that can employ people," he said.
The "My Own" hitmaker expressed his disappointment with the incumbent government, emphasizing that Akufo-Addo's manifesto had initially motivated him and his colleagues to rally behind the campaign.
He stated not enough effort has been put into the music industry compared to what was sold to him during the 2020 campaign.
Samini revealed that industry players had been waiting on the government to fulfil its promise adding that the projects that are being done are also not close to completion.
"I saw on UTV the other day when Socrates was talking. He tried to give references to certain construction sites to say that these are theatres and stuff that are being built, and we have a year and a half to go…So if these things are under construction on the very foundation level, then I don't know how to, you know, mark it until maybe the one and a half years is over. But really judging from where I sit, I don't think enough has been put towards our sector as against what was said. I wouldn't say there is enough."

Samini
"There's always room for more given how long we've been waiting for things to happen, and what we expect to happen, as against how much promises were made and then comparing that to what is being done on the ground now," Samini said.
Take Advantage Of Social Media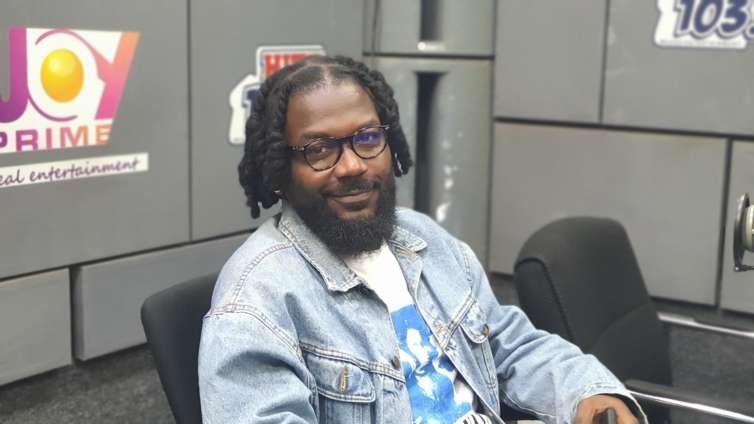 Samini urged young artists to take advantage of social media and make room for moments of drought in their music careers.
The 'My Own' hitmaker revealed that these are some of the few tips he can share with many of the young artists who are trying hard to hold their craft together in the music industry.
According to him, many emerging artists have the advantage of the strong existence of social media which is now a very important tool in the promotion of music.
He stressed that the power of social media should not be overlooked by these young musicians since it has the potential to sell their music to the international market.
"Take advantage of social media. If you have created the craft make sure you have a Facebook, X (formerly known as Twitter), Instagram, TikTok, and any other app that might be there and be active. When you have a bundle use it wisely. Use it to promote your music instead of going online and using it on unnecessary things," Samini stated.
He stressed that an artist will never be on top forever and there will be a time when he or she will have moments where he or she will struggle to churn out hit songs.
"Focus is my number one key. Sometimes you have your peak and sometimes you have your drought moments. If you want to be here for good, you have to be able to have thick skin for these various stages of your career. There will be a time when you will not be that guy anymore and you have to be able to live with that and you have to have that spirit when you know a hit song will come."

Samini
Samini however believes that during the waiting and learning period of an artist, it is important for them to remain in their lane in order not to confuse the fans.
"You have to be calm and soak in the good music around you for a few years. That builds you differently and helps you create based on what you've heard. You still have to be careful you don't veer into other styles that will confuse the audience. Stick to your original style, firm it up, and learn to live with drought," he said.
READ ALSO: Piesie Esther Replies Kwasi Aboagye