Over the years, there has always been the argument of whether an artist should invest more in the music or the music video. This controversial issue was recently reawakened by Ghanaian dancehall artist, Shatta Wale, and it became a topic for discussion when a tweet from him suggested that artists should not invest so much in their music videos.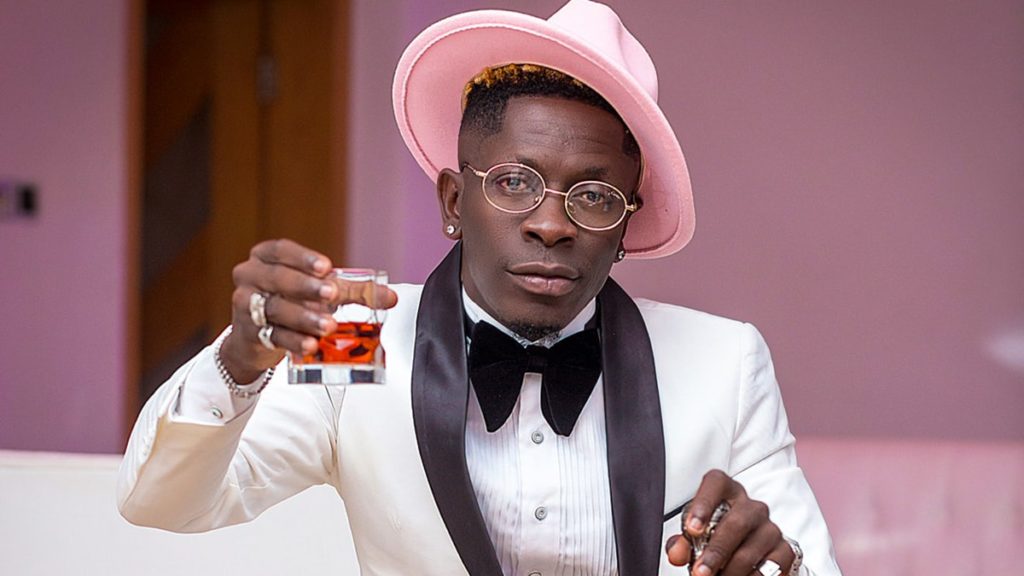 According to the 'Gringo' crooner, artists should not shoot videos as though they were competing against Jay Z but they should rather be more focused on the return on investment and do things that fit their budget with the sole aim of making profit. He explained that American rapper, Jay Z is an internationally acclaimed rapper who chooses to stay in his country and shoot his music videos but he still makes a lot of money from the "little" he puts in his videos.
Contrariwise, Shatta Wale was accused by his fans of having double standards as some of his fans pointed out that he did the same when he went to the States to shoot his 'Gringo' music video and bragged that "it was one of the most expensive music videos".
Some videographers and cinematographers also came out to backlash him. One of such people was Ghanaian award-winning cinematographer, Yaw Skyface.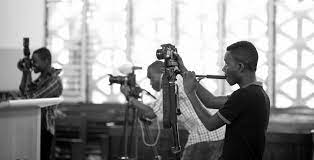 According to Yaw Skyface, Shatta Wale, who is known for shooting substandard videos, should not be the one to evaluate the returns of a good quality video.
Yaw Syface also intimated that Shatta's comment, about how much one should invest in music videos will negatively influence other artist's decisions when shooting music videos.
Based on these arguments, The Vaultz Media (TVM) reached out to the people who matter the most, the fans who listen and watch the music, to ascertain if an artist should invest more in the music or music video.
The Vaultz Media asked the fans, between music and music videos which appeals to them most. There was a clear difference as the results revealed that for 74.3% of the respondents, the music appeals to them most and just about 25.7% said the music video appeals to them most.
TVM interacted with fans to know the fans if an artist should invest more in producing quality music or music video. Interestingly, 71.4% said the artist should invest in their music and 28.6% of the respondents said an artist should invest in their music video.
When asked the rationale behind their choices, their responses were as follows:
"It is the music which carries the fundamental message without having to even watch the video".

"A video connects an artist and a listener, as well as connecting a listener to an audience. A bad video can suck the life out of a song, and a good video can make a song become a hit".

"It is easier for me to listen to the music than watching the video".

"Me streaming the music video is highly dependent on the quality of the music. So, they should invest more in the music and we will stream the video regardless of its quality".

"Osibisa barely had music videos but their music reigns till date and so does Bob Marley's".

"Well, the quality of the video is a plus, but I will suggest 85% attention should be given to the quality (content) of the music".

"Music is the food for the soul, not the video. We had good songs that do not even come with a video clip. So, why spend so much money on a video that may not even be appealing to your audience".

"I choose music videos because, it can elevate a song and ensure greater patronage. eg. Black Sheryf's 'Second sermon', 'Aunty atta', 'Sore', etc".
TVM took it a step further to get expert advice on the issue. Speaking with a music expert, Abraham Mensah, who agreed with Shatta Wale's advice, he said:
"The first place you should be investing your money is into the music itself. Far too many artists focus on spending money on a music video and merchandise but if the music isn't strong enough, you won't be in demand, and you won't be able to bring in an income from any other area. Also, the money you invest into the assets will be wasted.

"Even if you've written the best track in the world, if it's recorded badly, no one is going to want to listen to it talk less of watch the video. So, focus more on investing in the music creation, by either self-creating or outsourcing".
However, he also noted that investing in a good music video also shouldn't always be compromised as it adds up to the beauty of the music.
Based on these responses and expert advice, it seems the argument is skewed to one direction. However, you are the best judge in this case.
Read also: Pace of recovery slower than expected, 5.1% growth unlikely unless growth momentum picks up – Dr. Said Boakye