Ghanaian afrobeats and hiplife artiste, Kidi has disclosed a major partnership with two international music distribution and entertainment companies, Made in East New York (MadeinENY) and EMPIRE.
He is to partner with them alongside the record label he is currently signed unto, Lynx Entertainment, to work on an upcoming project.
The 'Say Cheese' crooner made this known through an Instagram post. Kidi posted a release with the caption "Cheers to growth as we take on the world one day at a time".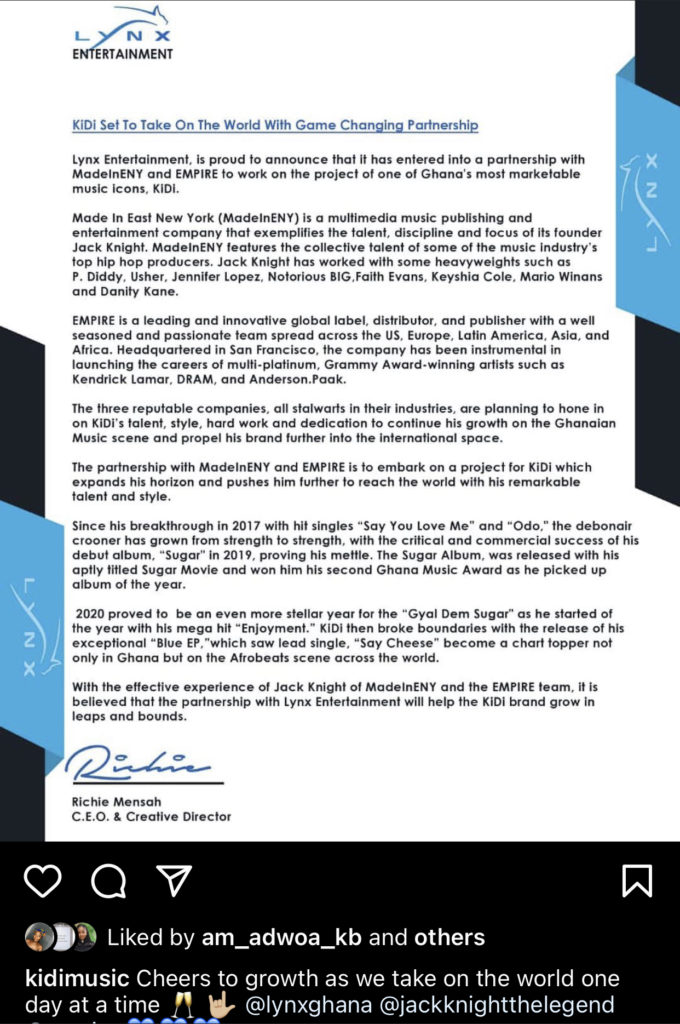 He received several congratulatory comments on his post from both fans and colleagues in the music industry. Some comments from his post read: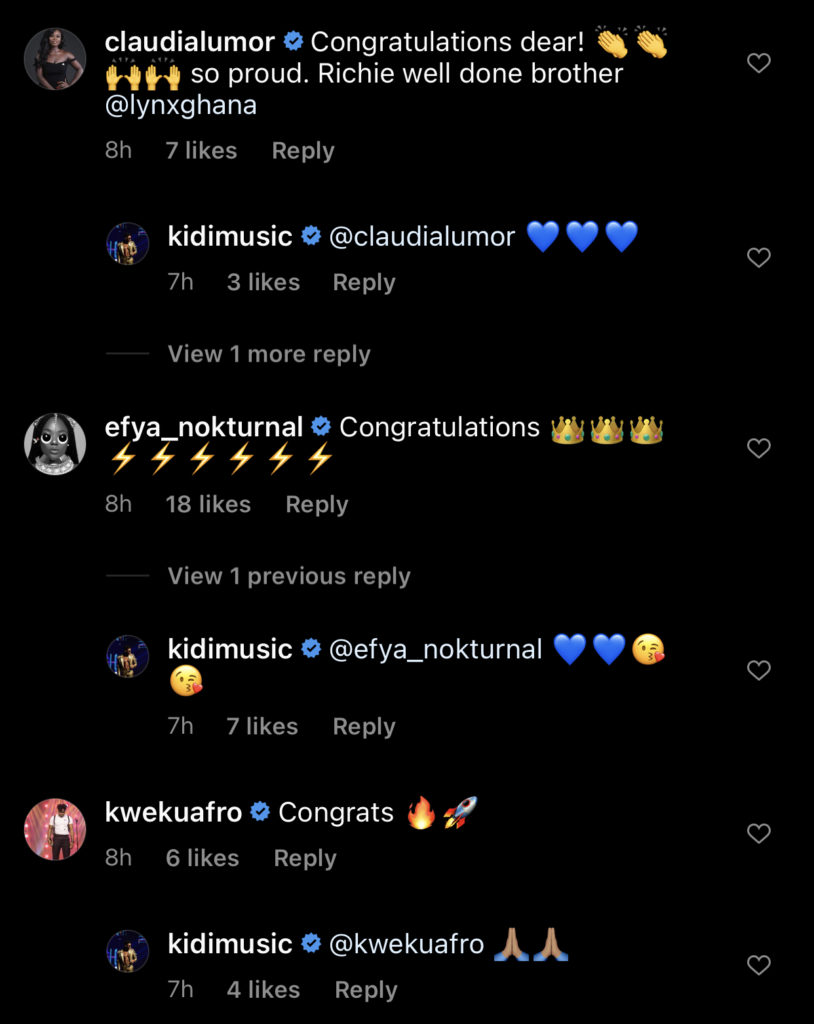 The release stated that, through Kidi's hard work and dedication, he has grown immensely in the Ghanaian music space, therefore the partnership with these international companies is going to propel him further into the International market scene. It further emphasized that the partnership was going to widen his horizon as it pushes his talent and style to the entire world.
Highlighting Kidi's achievements so far, the release hoped that with all the experience from the huge international companies, Kidi will be able to grow in 'leaps and bounds'.
That notwithstanding, Made In East New York is a multimedia music publishing and entertainment company that exemplifies the talent, discipline, and focus of its founder Jack Knight. Featuring the collective talent of some of the music industry's top hip hop producers, MIENY offers stellar music distribution services and is an independent record label looking for artists.
Their goal is to guide songwriters, producers, and artists from all genres to make an impact on worldwide music and culture similar to Sony/ATV, Universal Music Publishing, Motown Records, and Bad Boy Records.
They also provide their artists with free cover art, visualizers, production, discounted mixing/mastering, logo design, website design, studio time, and more. Their agreements are on a non-exclusive basis. One of their core aims is to bring their artists more revenue, exposure, and opportunities in their music careers.
That aside, EMPIRE Distribution Records and Publishing Inc. (marketed as EMPIRE) is an American distribution company and record label founded in 2010 by Ghazi Shami. Its headquarters is located in San Francisco, California, with branches in New York City, London, and Atlanta. It has released albums in various genres but it is predominantly focused on hip hop music. Many prominent companies and artists have partnerships with EMPIRE. Some include Kendrick Lamar, Migos, Rocko. Some platforms in which they partner with to distribute music includes, iTunes, Google Play, Amazon, Deezer, Spotify, SoundCloud, and Rdio, along with physical CDs and vinyl for the traditional record stores.
EMPIRE has supported the debut of albums and early singles of several early artists, and frequently signing young talent. In the Atlanta scene, they were the first label to release Trinidad James, Rich Homie Quan, Migos, Rocko, and K Camp. In Los Angeles, they are still distributing for artists such as Kendrick Lamar, Schoolboy Q, Problem, Skeme, and Crooked I.
Read also: I HAD A PHENOMENAL YEAR – KIDI