Dancehall artiste, Shatta Wale is not happy that his colleague musician, Stonebwoy is walking about a free man and not in jail.
In a recent Facebook live video, Shatta Wale, who seemed angered by what he believed was a plot by Stonebwoy and his team to sabotage his upcoming Freedom Wave concert scheduled for the Accra Sports Stadium on December 25 by holding their concert three days earlier, revealed that Stonebwoy is overly being pampered.
According to Shatta Wale, Stonebwoy had been found guilty of the law for pulling out a gun in a public space, and yet the authorities continued to ignore his violent behavior.
"In any serious country, Stonebwoy should have been in jail by now. This is not the first time he has pulled a gun and it is rather sad that he is walking around and misbehaving", Shatta Wale lamented.
"After pulling up a gun at the Vodafone Ghana Music Awards, I expected authorities to arrest him and jail him but that did not happen rather, they are after me who did not pull any gun. This shows how some celebrities are pardoned for the wrong offenses and others are dealt with. There should be no favoritism here because we are all into this Showbiz thing".

Shatta Wale
Shatta Wale further described Stonebwoy as a two-faced character who is best at portraying public decency while he is far from that.
"Fans, I want you to know that Stonebwoy is not who he says he is. He only pretends to be that innocent dude but the truth is that he is a bad person. How do you create confusion in the entertainment space by booking the same venue for your event when you know I am planning something like that? Don't you know that such a move can bring confusion and land us again in court?".

Shatta Wale
Displeasure about government's current dealings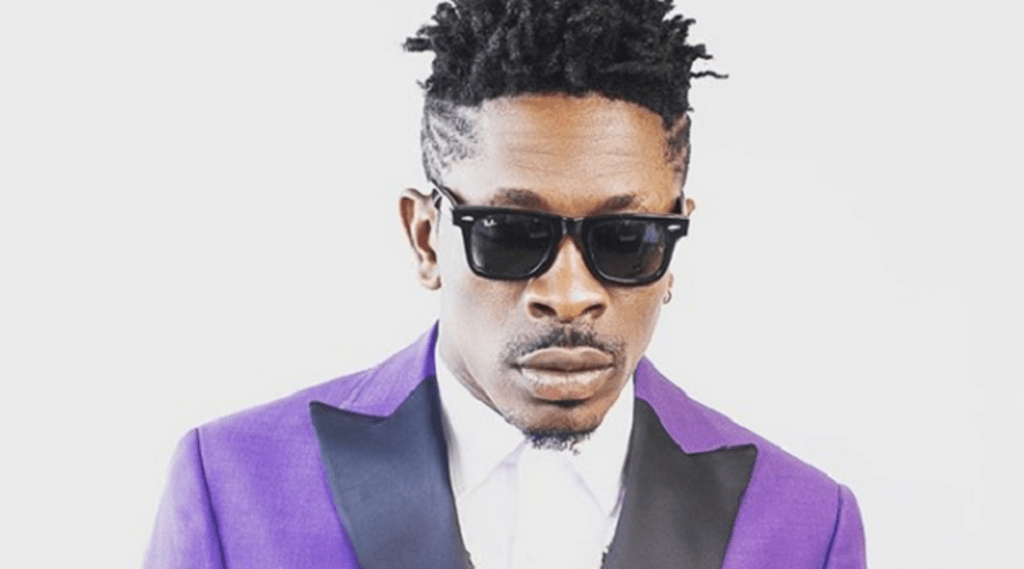 Shatta Wale happens to have more concerns about the current government as he has expressed displeasure about their dealings.
After lambasting President Akufo-Addo's daughter for allegedly allocating the Accra Sports Stadium to Stonebwoy to hold his BHIM Concert at the detriment of his, Shatta Wale has roped in her 79-year-old father. He labeled the president's daughters' decision as foolish in a bid to chastise her.
Shatta Wale revealed that this government is noted for forcing bad decisions down the throats of Ghanaians. This according to him, has enabled the recent trend of coup d'états in francophone African countries.
The dancehall artist disclosed that Ghana is no exception to countries that are struggling as a result of poor and ancient decisions made by the old men [Presidents].
"I keep hearing some president's daughter, some president's daughter. I'm very sure that it's the FIFA president they are talking about. Because if it's the daughter of Akufo-Addo they are talking about, then it's a foolish decision she made", Shatta Wale jabbed.
He further noted while speaking in Pidgin English.
"It's a foolish decision! You think say what? We dey fear somebody ein face? If she dey sit my front saf, I go fit tell am say ibi foolish decision she made. Ibi very foolish decision. Foolish country! Check all the French countries, they are doing coup. Demma president no no anything. Old men, dem no even know how to use iPhone 12.
"Old men! The French people have seen that old men cannot rule us. Old men cannot rule us! No! right now ibi the military wey dem dey wake up. Aboa! We dey sit country wey some nonsense go fit go on. Only primitive decisions because they think we are kids. Herh Mr. President, nobody is a child. You can't treat us like children".

Shatta Wale
READ ALSO: Prophecy Of Mohbad's Demise Pops Up