After insulting and getting no reply from Pastor Elvis Agyemang, troublemaker Twene Jonas has employed a new method to get the attention of the calm and reserved man of God.
Recall that somewhere last week, Twene Jonas went infuriated on the internet following the viral pictures of Alpha Hour financial officers counting massive cash.
Twene Jonas together with some Ghanaians rained all manner of insults on Pastor Elvis Agyemang for following the paths of the famous men of God who use the Bible to extort monies from their followers.
Twene Jonas particularly described Pastor Elvis Agyemang as a big-time thief who doesn't use either the gun or knife on his victims but rather the Bible.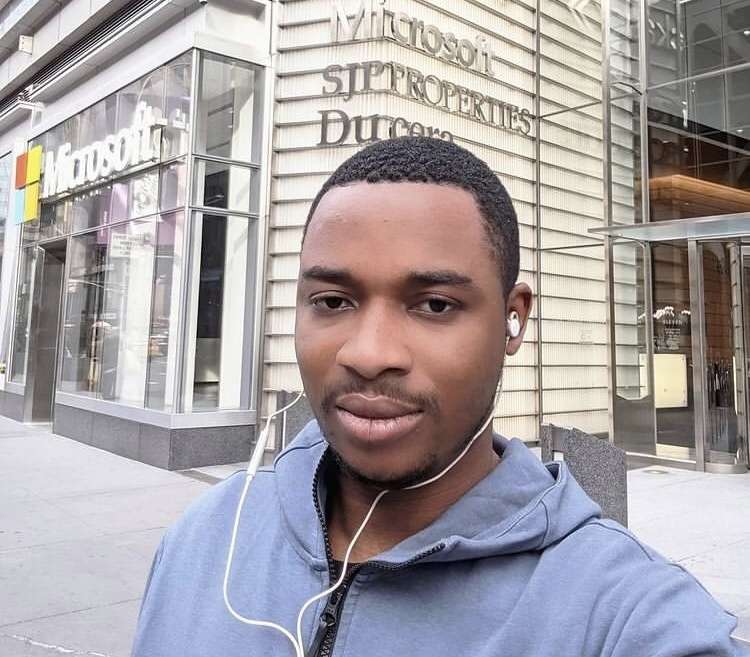 The Ghanaian-born US-based entertainer and comic relief character, Twene Jonas, in the previous video launched a harsh attack on Pastor Elvis Agyemang in a video that is currently making rounds on the internet.
According to Twene Jonas, Pastor Elvis Agyemang together with some pastors like Obofour and Kumchacha are all criminals who need to be exterminated from the system.
Twene Jonas insulted Pastor Elvis Agyemang and his innocent mother and later dared him to use God's power to destroy him if he was as spiritually fortified as he claims to be.
In a new attack video from Twene Jonas, he called out Pastor Elvis Agyemnag for lying to the masses that he financially depends on his sister as he told his congregation during one of his sermons.
Addressing his congregation over the issue of spending their tithes and offerings, the man of God disclosed for the first time that he has never spent a penny of the tithes and offerings he receives.
According to the man of God, all the monies he receives from the congregation are later given back to society.
Pastor Elvis went on to explain that he pays the school fees of hundreds of orphans, gives monthly allowances to multiple widows, and supports a lot of financially struggling families.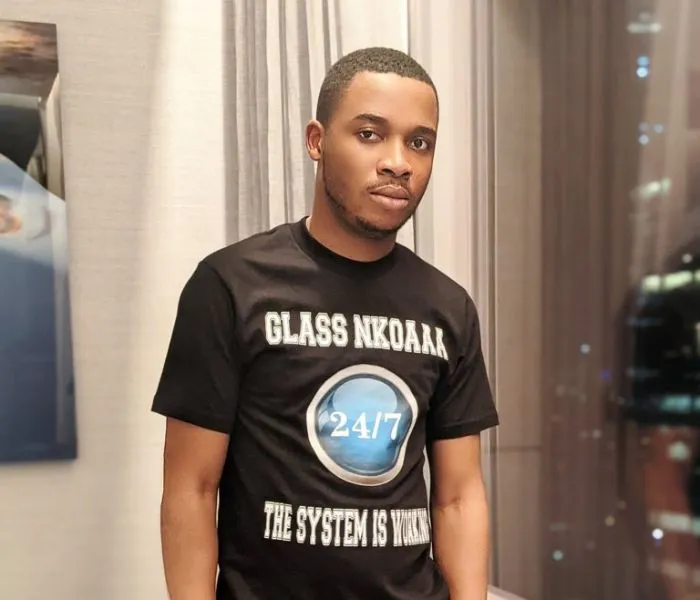 Twene Jonas claims it's a fat lie.
Therefore the fearsome river god, 'Antoa', should strike him dead the very day he uses any of the monies he receives from his congregation for his own personal effects.
My elder sister has been paying me for the past 6 years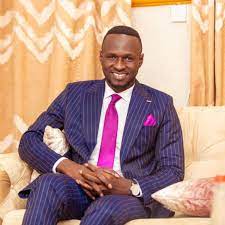 Ghanaian televangelist, author, and founder of Grace Mountain Ministry, Pastor Elvis Agyemeng has been in the news for the past few days.
The Chief Alpharian, on the internet, is bashed for extorting monies from people under the guise of praying and working miracles for them and using the name of God and the Bible.
He came under fire following a viral picture of his financial officers counting massive cash after a church service.
But some individuals who have been a beneficiary of the Alpha Hour midnight prayer stated that Pastor Agyemang is a true man of God and as such is not as how people are claiming.
The man of God who's pained over the heavy accusations of using the name of God to extort monies from vulnerable people finally broke the silence over the issue.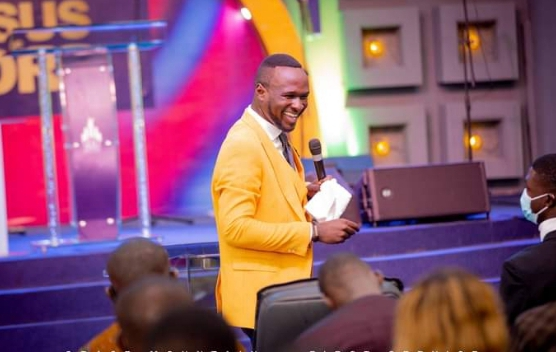 "If you tell Christians to fast, they say Pastor you're preaching good. If you ask them to pray, pastor you're doing well. If you ask them to give, they call you a thief. No money is placed on the altar and gets to my pocket. I can be bold to declare it. When it gets to the altar it goes into your accounts. Only God knows those who have sent me messages for school fees this week. Those who don't even fast and go to church are the ones who spend the money.
"If you don't personally give me the money saying since you're my pastor I'm giving you this money as an offering so take this and you take it to the altar, that's powerful. I don't have any power over the money placed on the altar because it is for the Almighty God. As we started this church, has any of you ever paid me?".

Pastor Elvis Agyemang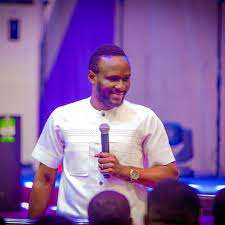 He continued to say that he wished he was doing office work where he goes at 8:00 am and returns home at 5:00 pm. Ever since Alpha Hour came, the moment he wakes up in the morning, he gets back home at 2:00 am and people still say he is a lazy pastor.
Talking about how he survives without touching any of the offerings or tithes, he claimed that it's his elder sister who always gives him part of her monthly salary and that's what he depends on to feed himself and his family.
READ ALSO: Daddy Lumba Set To Sue Great Ampong For Defamation