Multiple award-winning actress Yvonne Nelson has registered her displeasure in the current state of Ghana's health sector and she is calling on President Akufo-Addo to see it as a clarion call.
In a series of tweets, the actress lamented that the health sector isn't the "priority" of the leaders but being in power is their only concern. According to her, the leaders in the country don't believe in the very system they put in place for healthcare, and that amounted to the reason why they fly out of the country to receive healthcare. In another post, the actress emphasized that Ghanaian leaders have taken their citizens for granted for too long and further said that it is time for them to do better.
"Our health isn't their PRIORITY! Staying in power is! They run and leave the country when they get sick, don't ask why! They don't believe in the SYSTEM themselves. They don't TRUST Doctors in their country. @NAkufoAddo DO BETTER! The anger is building up".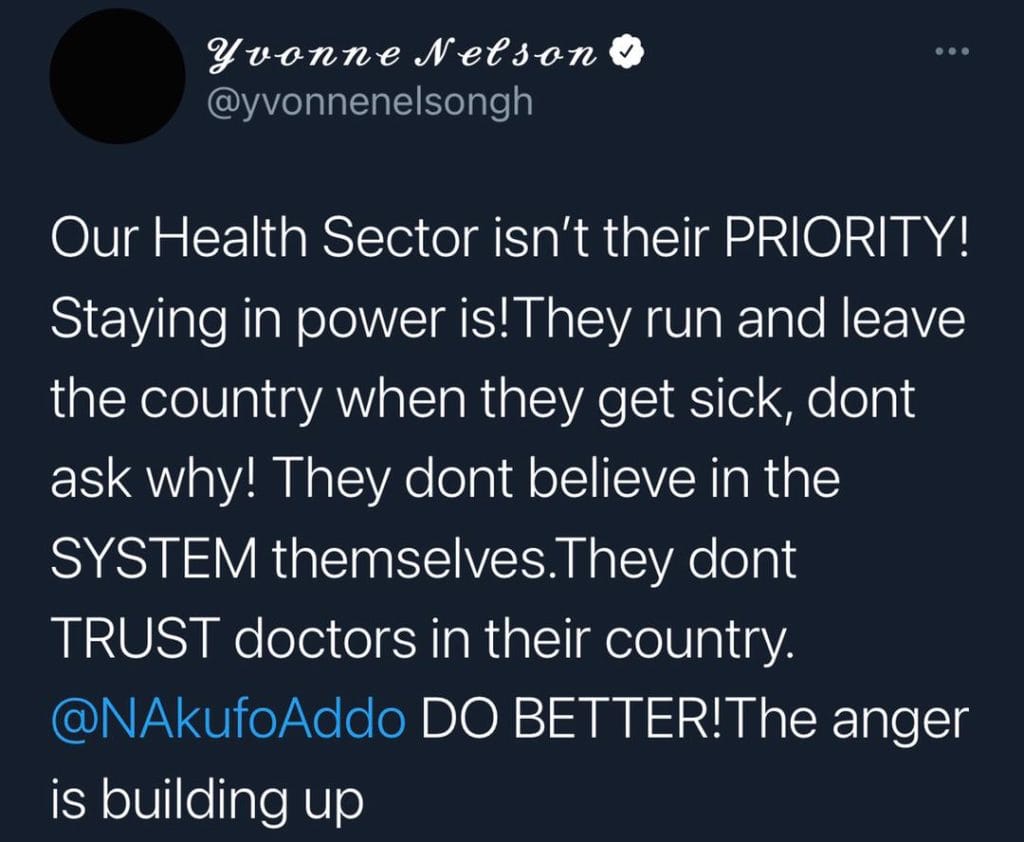 "Our leaders have taken us (GHANAIANS) for GRANTED for too long!!! @NAkufoAddo WE DEMAND A BETTER HEALTH SECTOR".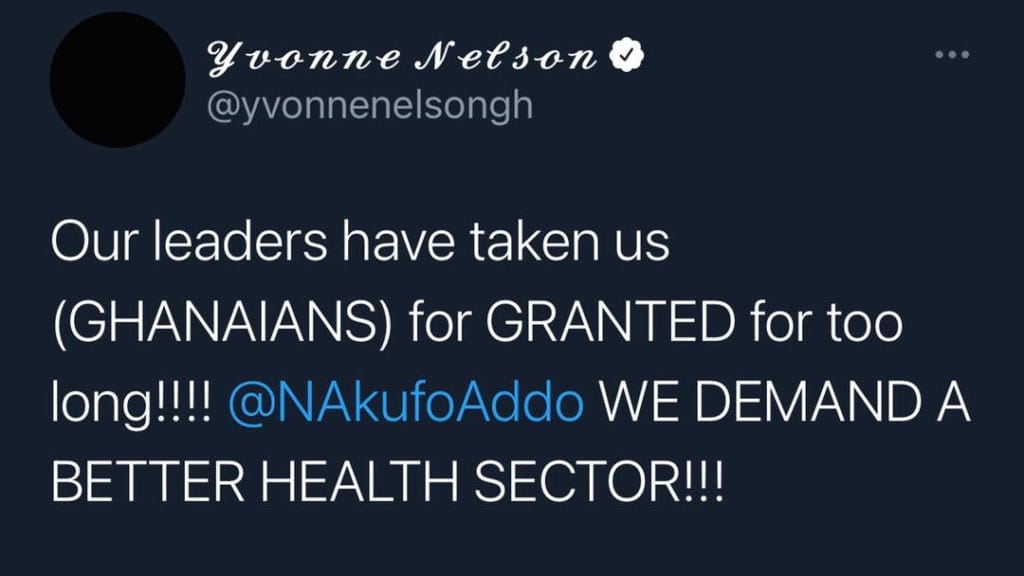 Some tweeps who saw her tweet weren't enthused about her advocacy. Most of them backlashed her and asked that if indeed, she is patriotic as she makes it seem then, what exactly has she done to improve the health sector of the country. Some jumped to her defense whiles praising her that she always does well in speaking the hard truth that others are afraid to speak about. Meanwhile, a section of tweeps asked her to take her complaints to the streets and protest as she did with her 'Dumsor must stop' vigil. Some comments from her post read: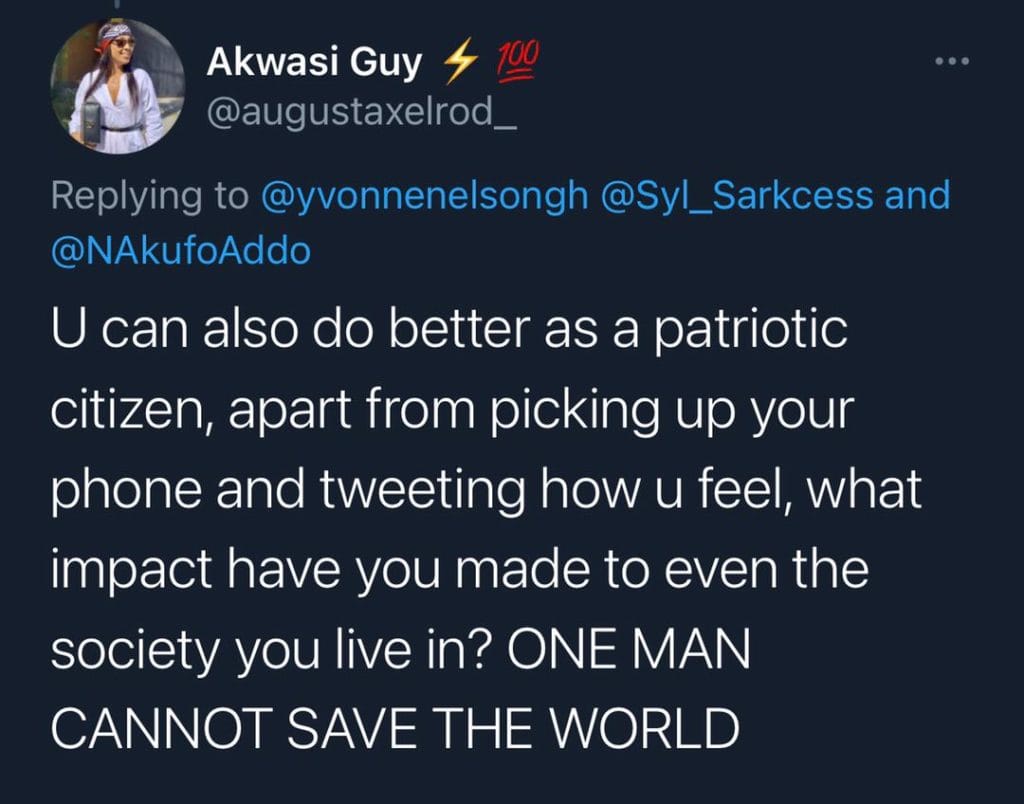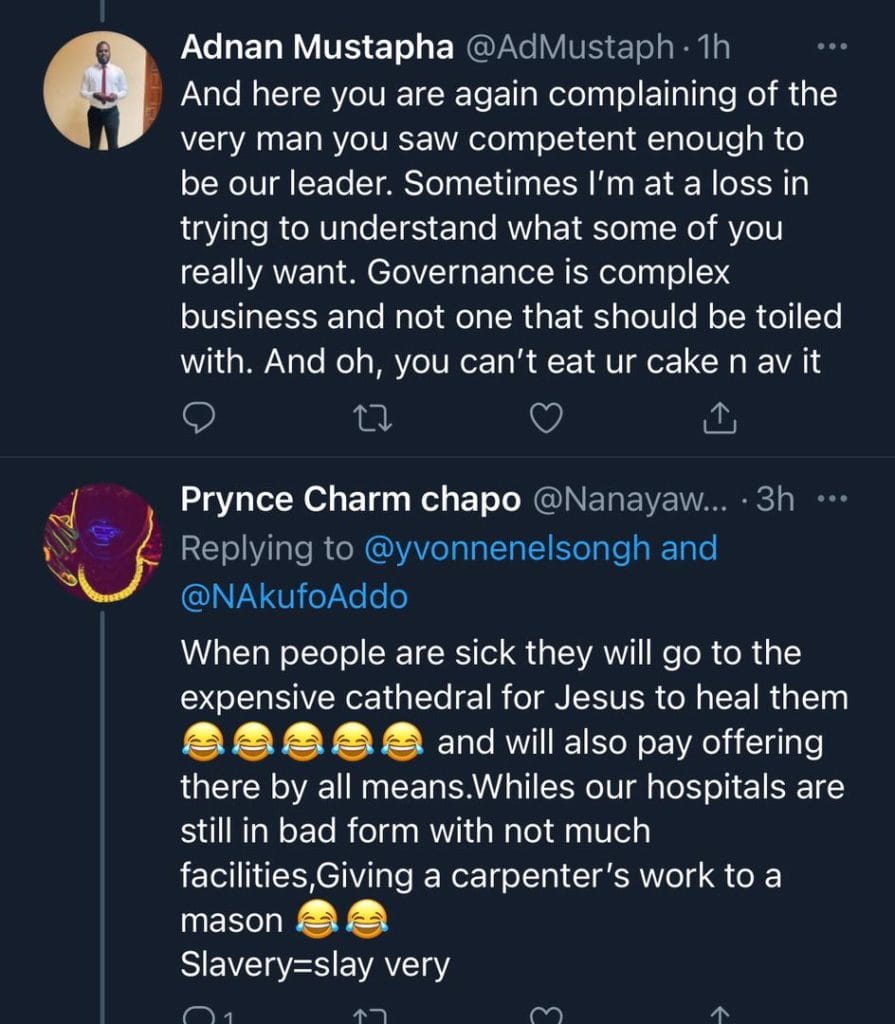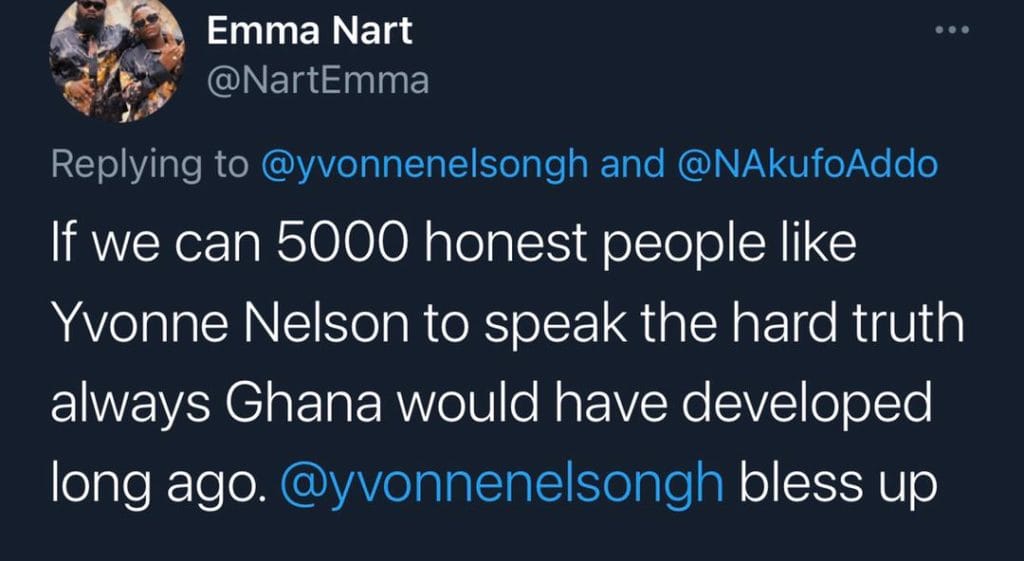 This will not be the first time the actress has taken to social media to fume over the actions of the Nana Akufo-Addo led government. The actress who doubles as a movie producer, in the latter parts of 2020 said she had so much faith in the leaders of this country but it turned out that they are all the same after all.
Before the 2016 elections, it can be recalled that Yvonne Nelson during the tenure of John Dramani Mahama led a much-attended vigil to register the displeasure of Ghanaians at the unstable supply of power to the country, which was affecting the growth of various sectors of the economy. The vigil according to several people was one of the things that shaped the Ghanaian's mentality towards changing the Mahama-led administration.
However, she seems to be disappointed by the various happenings since the NPP government took over as she has constantly condemned its actions and disregard for the wellbeing of the masses in the country. In a series of tweets, the actress who disclosed that she will join politics in 2021 after studying International Affairs said: "As for our LEADERS, biggest disappointment. I had so much faith in them! They are all the same! Just doesn't make sense! The country belongs to special families every 4 years! God have mercy!"
Read also: I THINK IT'S A USELESS THING- BLAKK RASTA JAB LEADERS OVER RECEPTION OF FREE VACCINES