The Mayor of Accra, Muhammed Nii Adjei Sowah, has intimated that some of the road accidents which occur on the various roads are as a result of unauthorized parking by some drivers.
Speaking on another station, he stated that some cars park at unauthorized places on the various roads and this causes the problems.
His comment comes on the back of some complaints by citizens that their cars are towed away by authorities without their knowledge.
"The nation needs to broaden the conversation on the essence of car clamping and towing to instill discipline. People park at unauthorized places and at night sometimes, it leads to accidents in the city. It leads to accidents and all sort of things on the roads."

Mohammed Sowah
He said the towing of cars is to get some of these vehicles off the roads to prevent these accidents. Mr. Sowah further said these parked cars also cause congestion and traffic in the city as well.
"An enforcement of discipline in the city sometimes is met with a bit of resistance. When you have a citizen who is also not responsible enough and does not want to respect a uniformed officer,;unfortunately sometimes it degenerates into these altercations.
"I went round at Makola and one thing I realized was that the traffic situation is not caused by traders. It is caused by these trotro drivers who park in the middle of the road just to get passengers on board. Sometimes they are aided by these officers as well."

Mohammed Sowah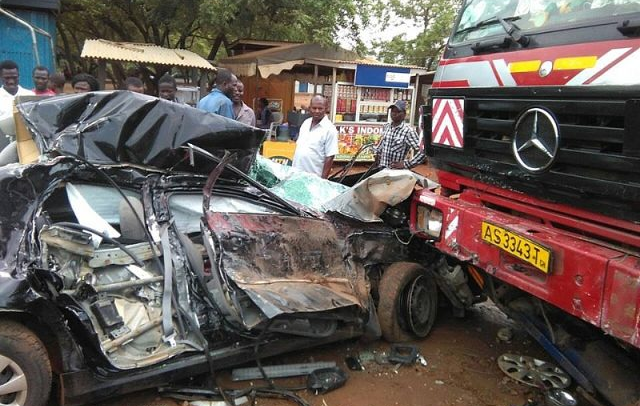 Traffic situation causes people money
Mr Adjei Sowah averred that the traffic situation causes a lot of people a lot of money as a result of fuel combustion. He said that there are lot of people who refuse to go into the city centre just because of these traffic situations.
He averred that it is high time people appreciated the fact that riding a car does not imply they can park anywhere.
"Individuals come into the city centre. There are many on-street and offstreet parking centres but they wont go and park there. They will park at the pavements on the roads and prevent pedestrians from walking on it. But they think that if traders are selling on it, it is wrong."

Mohammed Sowah
He then urged that in case of some future developments,;planning should not only be on residents but the totality of the population.
Speaking on the issue of road congestion on various city roads, he suggested that if more alternative roads are constructed it will ease these congestions.
"I think that in future this will be considered. As you know we are still a developing country. In the city of Accra, there are many roads that are untarred, if we able to asphalt these roads then we are giving people these alternative routes."

Mohammed Sowah
He said the President declaring this year as the 'Year of Roads' will bring the issues of congestion on our roads "to the front and centre of issues".
This, he said when accomplished, will get most of the roads to be motorable. He said the issue of traffic will also be reduced drastically in the city. unauthorized
"The truth of the matter is that because we have fewer roads;everybody wants to drive on the same stretch and that is what creates the problem."

Mohammed Sowah
Proper roads should be constructed
Mr Adjei Sowah then urged that more and proper roads should be constructed to help with this issue of congestion and traffic. He further suggested that the city needs an effective transportation system.
"Transporting is the life blood of the city. It is what brings about the social and economic change in the city. So, an effective transportation system is what we all need in the city."

Mohammed Sowah
He noted that, if the nation focuses on the intracity rail system, it will also take away the congestion in the cities.
Read Also: Coal demand to bounce back, worsening climate risks a worry