The Greater Accra Regional Minister, Henry Quartey, has intimated that traders, especially onion sellers, moved from Agbobloshie to Adjen Kotoku are now operating in a very humane environment.
Speaking in an interview, he averred that the traders have praised the government for the move despite their initial hesitation.  Mr. Quartey stated that government could have done better than what it has done but there are few issues with the area which is currently being dealt with.
"Compared to where they were health-wise, now they are operating in a very humane environment. They themselves are saying that as they have moved there. Hitherto, they didn't know where they were was hell but having moved to Adjen Kotoku, they now know and they are thanking the President".

Henry Quartey
Henry Quartey indicated that the feedback from the traders and checks also show that the traders now have their businesses booming as compared to when they were at their initial trade area, Agbobloshie.
Speaking on infrastructure to help the residents and traders, Henry Quartey noted that there are schools already constructed in the vicinity by former President Kufuor which is now free due to the free education policy However, he stated that due to the increase in numbers, there is the need to top up some of the infrastructure for them.
"Undoubtedly, under the instructions of the President, we will do what we can for them. When I visited them with Honorable Dan Botwe, he readily promised them some blocks and it has been done".

Henry Quartey
Henry Quartey also indicated that the sanitation minister also promised them some washrooms and revealed that the residents are also asking for a mosque to be built for them.
"Indeed, it is not bad but we have to go through some processes for them. We have promised them that all these things will be done for them, so we are good".

Henry Quartey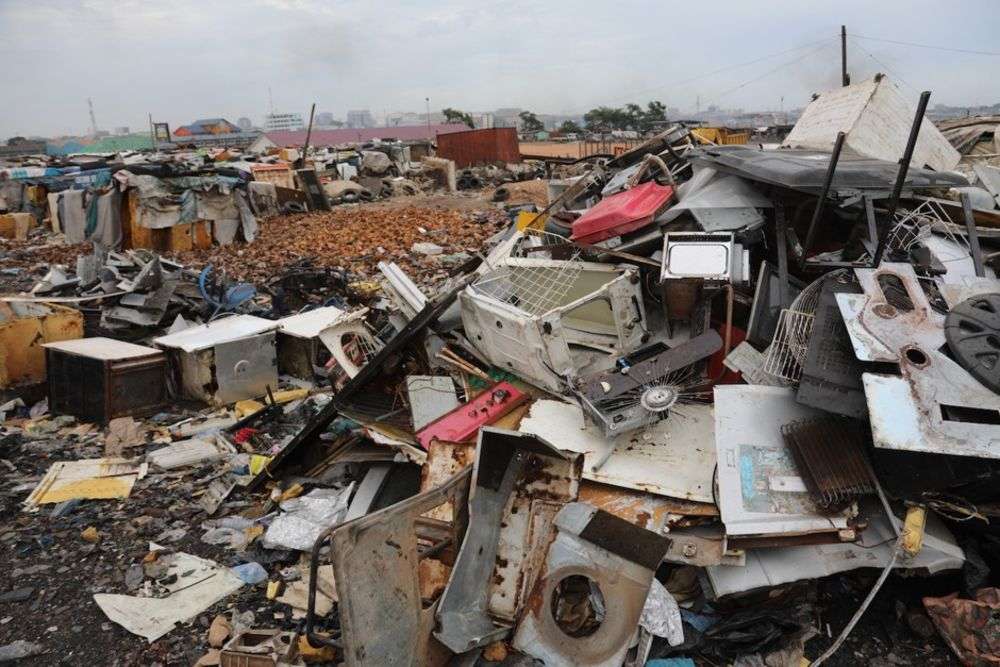 Siting Agenda 111 hospital in Agbobloshie, the best thing
Commenting on claims that Agbobloshie will be used for one of the Agenda 111 projects, Henry Quartey said President Akufo-Addo's decision to site Agenda 111 hospital in Agbogbloshie is the best thing that could happen to a society.
"On Agenda 111, it couldn't have been at a better place. Come to think of it, if you think about the movement of people around the area, about 500,000 people go to Korle Bu Teaching Hospital. So siting an Agenda 111 hospital on a land that for over 25 years have been occupied by people doing businesses, but of course in a very challenging environment, is a good thing".

Henry Quartey
Henry Quartey revealed that the government is not just reclaiming the land but it is going to benefit society more than it used to. He commended the government for the bold step and maintained that for now work has not started since there are some processes the project has to go through, such as testing among others.
"Old Agbobloshie has an existing scheme, that is the scheme by governments, not necessarily Akufo-Addo's government. That is why Abossey Okai mosque was built there, that is why ICGC also built a church there. Because in the scheme, there has to be a mosque, a church and then others. We might look at the scheme to look at how to modify it to suit the current circumstances".

Henry Quartey