The Member of Parliament for North Tongu, Samuel Okudzeto Ablakwa, has suggested an immediate freeze on all schemes purporting to return state lands to "so-called" original owners.
Okudzeto Ablakwa called on government to create a comprehensive public database of all remaining state lands across the country. "Time to end the Owoolisation."
Commenting on the controversies surrounding the alleged sale and willed portions of the Achimota Forest, Okudzeto Ablakwa suggested an online publishing of the database for real-time and permanent scrutiny by citizens. "As for this one, Ghanaians would love to serve as positive land guards in the strategic national interest."
According to the North Tongu MP, some of the credible ways in dealing with the looting of state lands going forward is also to impose an outright ban on all sale of state lands.
Okudzeto Ablakwa suggested an establishment of an independent commission of inquiry into the sale and return of all state lands under the Fourth Republic and publish a full report.

The North Tongu MP posited that all lands acquired in conflict of interest situations must be confiscated. He admonished government to sanction offending officials and their cronies consistent with the 2008 position at the Supreme Court.
Arrest and prosecute those who demolished embassies
Touching on other issues of national concern, Okudzeto Ablakwa, called for the arrest and prosecution of those who demolished the Nigerian and Bulgarian Embassies. He requested that government sanctions encroachers of other diplomatic enclaves such as diplomatic properties belonging to Sierra Leone and the Netherlands.
The MP urged government to explore urgent avenues to reverse the wanton depletion through the creation of new land banks for national development, addressing the acute housing deficit, spatial planning and meeting environmental needs.
"Put in place the requisite legal regime to achieve these imperatives, colleague MPs on both sides should be ready to team up with me and sponsor a Private Members Bill if the Akufo-Addo government fails to show the decisive leadership and absolute integrity required in this defining moment."

Samuel Okudzeto Ablakwa
According to Okudzeto Ablakwa, surprisingly, government appears in the interim to be more worried about the threat of terrorism rather he warns that government should be more terrified about the anger of Ghanaians and the sustainability of this Fourth Republic.
According to Okudzeto, for government not get Ghanaians angry , urgent steps must be taken to end the looting of state lands, punish impunity, root out audacious conflict of interest and restore trust in public office".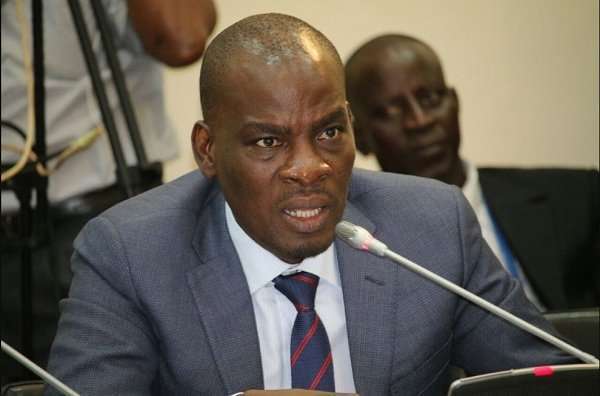 Weighing in on the issue, the Minority in Parliament is demanding a public inquiry into the matters surrounding the declassification of portions of the Achimota Forest as a Reserve.
According to the Minority Leader, Haruna Iddrisu, the President must without delay set up a body to conduct the inquiry. The Minority had earlier called on the President to revoke the E.I. that declassified portions of the forest.
"This must be treated as an urgent matter. The President must open a public inquiry into the declassification of Achimota lands and let the public know who got what and what."

Haruna Iddrisu
Read Also: Zimbabwe To Quit CITES If Not Allowed To Sell Off Its Ivories Worth $600 Million