The Member of Parliament for Wa West Constituency, Peter Lanchene Toobu, has urged authorities to deal seriously with crimes which involve Police officers.
Mr. Toobu averred that since they form part of a group which provides security, they will pose more harm than good if they are not thoroughly dealt with.
The Wa West MP implied that since the officer found guilty of a crime is someone who has been trained, understands the thoughts of criminals, understands their modus operandi and understands how to outwit them, he becomes more dangerous than 10 criminals put together if not dealt with.
"This is why at any point in time that a single Police Officer is identified as a criminal, we must take it serious. This is because it could just be the tip of the iceberg. More often than not, I want to say that if you're caught as a criminal and you happen to be a security officer, the attention on you should be heightened."

Peter Lanchene Toobu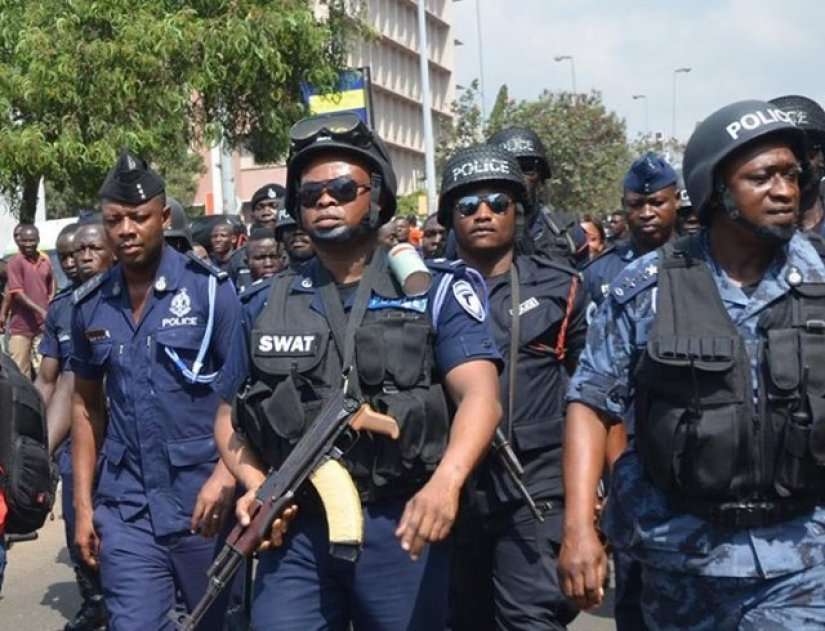 Mr. Toobu indicated that one criminal Police officer can be part of a huge network of an organized group of people within the Service who have just gone in there with the ultimate motive of making money.
"If the entry motive is making money, they wear the uniform and you see them as officers but they are criminals. The danger is that when we get to a stage where the public does not know whether who they are seeing is a Police officer or criminal though the person is in uniform, we are getting into deeper waters."

Peter Lanchene Toobu
According to him, anytime a citizen sees a Police Officer, he should be excited that it is an officer of state who can see to his protection. He averred that when the nation gets to a stage of not identifying the decent officers, it will become a big challenge for the stature of the security in the country.
Establish civilian complaint commission
Peter Toobu called for the establishment of a civilian complaint commission so that criminal offences involving officers will be investigated by the Commission. He explained that because it will be an independent body, the results will be more pleasing than the Police investigating the crimes themselves.
Mr. Toobu believed that no matter how best the Police does with the investigations, there will always be some notion that they will cover up for their people.
The MP was of the view that with time if the civilian complaint commission is established, which will be an independent body that deals with Police brutality or Police misconduct, people will realize that the nation's democracy is developing. "Without the Police, our criminal justice system will be in tatters because it is the Police that activates the criminal justice system."
The MP praised the Inspector-General of Police, Dr. George Akuffo Dampare, for the tenacity to deal with suspected criminals in the Ghana Police Service.
"I want to salute the IGP because having inherited over 40,000 police personnel, it's a huge challenge and he needs to kick these people out. I salute the IGP, I salute the men who are doing the job."

Peter Lanchene Toobu
Read Also: SuperTV CEO's Alleged Killer, Chidinma Ojukwu, Wins Beauty Pageant