The Accra Metropolitan Assembly (AMA) has disclosed its intention;to expand the various market places to prevent traders from vending on pedestrian walkways in the Central Business District.
Speaking in an interview, the Public Relations Officer (PRO) of the Assembly, Gilbert Ankrah,;revealed that traders plying their trade on passengers' walkways have always been a source of concern;to the Assembly and as such, it hopes to solve the problem as soon as it can.
"The Assembly is concerned looking at the way they are moving to the pedestrian walkway. The Assembly is taking all measures to address this concern to ensure that the pedestrian walkway is preserved for pedestrians.
"Also the Assembly acknowledges the fact that the traders have become more. Our market is not big enough to accommodate all. So, we want to put in measures to expand the market;to accommodate the traders and that we believe will prevent traders from using the walkway."

Gilbert Ankrah
The Accra Metropolitan Assembly has also released new bye-laws approved by the Local Government ministry to arrest anyone who engaged in street hawking as well as those who patronized the merchandise off street hawkers.
By the new laws, no one is allowed to sell any merchandise to a driver of a vehicle or passenger but the laws are yet to be enforced.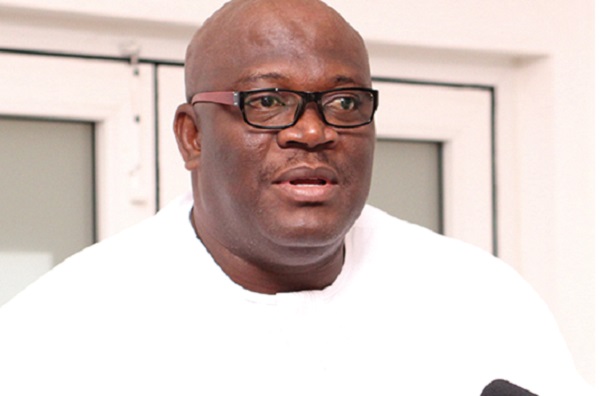 Prior to this, the Greater Accra Regional Minister, Henry Quartey, and a team of over 600 security officers;descended on parts of the Central Business District in Accra to demolish illegal structures as part of his plans to decongest the city.
Make Accra Clean exercise comes off
The exercise dubbed 'Make Accra Clean' is being carried out by the Accra Metropolitan Assembly (AMA);and other security officers from the military and the Police service.
Also, traders in various items, from food to jewelry, who had occupied the pavements in parts of Accra were all moved. There were also some officials from the Forestry Commission (FC) who were present to provide assistance on how the beauty of the area could be re-ignited.
This initiative, according to the Minister will ensure free flow of vehicular traffic and keep the vicinity clean. Also expand
"What called for it is that, we want to ensure that Accra is clean. We want to ensure that Accra is like the Dubai and America you want to go to. So, we will remove unauthorized structures that have sprung up all over the city making it difficult for even sanitation and waste management companies to go about their duties."

Henry Quartey
He said all these interventions are to ensure the attainment of the objective of the Akufo-Addo-led government to make Accra the cleanest city in West Africa.
Mr. Henry Quartey has already noted that although he is aware that measures being taken by his outfit to decongest the city will be greeted with lots of criticism and backlash, tackling the issue of sanitation in Ghana remains a priority for him.