Private legal Practitioner and lecturer, Lawyer John Darko, has suggested that the fight against illegal mining will end this time if strategies are properly executed.
Speaking on the progress of the fight so far, he stated that the renewed fight is on course.
"I believe that this time around, if the strategies put in place to fight 'galamsey' is well executed, it will totally end the fight against 'galamsey'. I also believe that with the new desire, with the renewed spirit, probably this fight will end."

John Darko
Lawyer Darko also averred that although there are some people who seem to make political capital out of galamsey, the fight will be successful if political parties join their efforts with government to help fight this menace.
"It can only be so if we have all the political parties joining the government to do it. Apart from the government's will and efforts to fight this 'galamsey', we need all the political parties to also come on board. Because as our water bodies seems to get destroyed, both NPP and NDC members will suffer."

John Darko
Also commenting on the fight so far, the Greater Accra representative for Friends of Rivers and Waterbodies, Alan Dwomoh Sarpong, said laws must be enforced to help end galamsey.
He said the country has environmental laws and government must do all that it can to use these laws to protect the lands.
There's a long way to go
Moreover, Mr. Dwomoh stated that the continuous nature of the activity regardless of the ongoing operations indicate that there is still a long way to go in the fight.
He further suggested that, more security officers have to be deployed to the various sites and river bodies. This, he said, is because of the reports that the miners come back at night to carry out their illegal mining activities.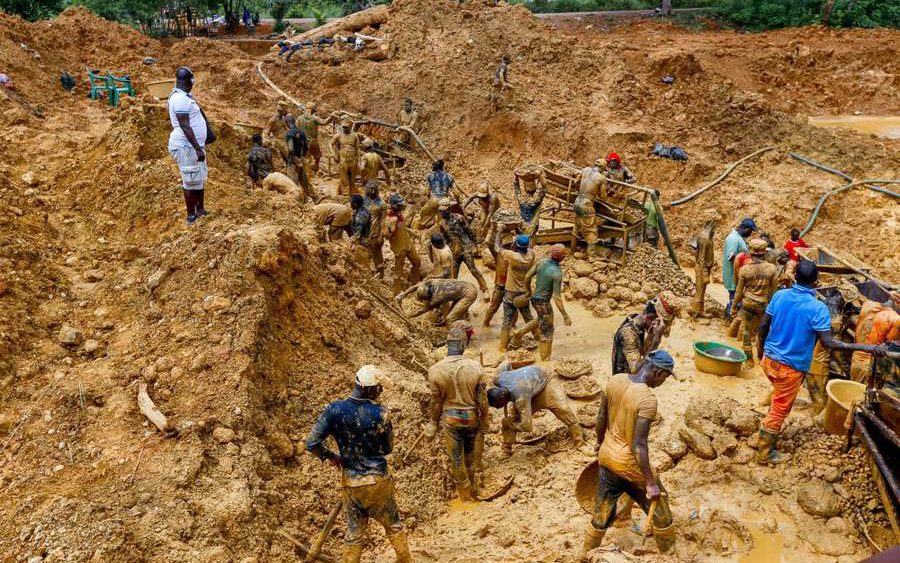 He then called for the apprehension of persons involved in these illegal mining activities. He explained that this will deter others from engaging in the act.
"We also call on those who have the power and the influence to get these done. We have to go after those people involved. If we don't go after them, the burning of equipment will not go on to solve the problem."

Mr. Dwomoh
His statement comes on the back of a release by the Ghana Armed Forces (GAF) indicating that,;second checks on the surveyed lands show that illegal mining activities are still ongoing. It indicated the activities are ongoing at sites which have been checked and cleared during the second phase of 'Operation Halt'.  
The GAF has however directed all equipment found on these sites to be destroyed.
Mr. Dwomoh further expressed concerns over the complaints coming due to the destruction of equipment. He posited that the complaints will become a distraction to the main focus of fighting 'galamsey'.
He then commended the media for its effort and contribution towards the fight so far.
"The media is doing quite well this time;;it is all on front pages of newspapers, morning show discussions and so forth."

Mr. Dwomoh