Some section of Ghanaians have admonished government and the various authorities in charge of security to address the issue of rising tensions due to conflicts and politics and ensure there is peace in the country.
In an interaction with the Vaultz News, Mariam Yemokor, an event planner, intimated that the security threats must be dealt with. She suggested the use of the military in resolving conflicts in the country.
Ms. Yemokor stated that such an approach will be good because the constant engagement being used by government doesn't seem to work in these areas where the attacks are seen to be the most dominant.
"The military should just be imposed on them and they will respect themselves. I feel that will be more effective than constantly engaging them and they repeating the same actions."

Mariam Yemokor
Sharing her view, a social media marketer, Angelique Apedo-Heyman, indicated that the insecurity in the country will pave way for terrorists as suggested by experts. "I think that whatever it is that they are doing is going to allow terrorists into the country. Maybe they haven't realized it yet but it's a threat."
Ms. Apedo-Heyman suggested that government should continue with the curfew imposition in the areas faced with chieftaincy disputes as a temporal measure. "With this most of them will be indoors when it's 6 pm and would only be allowed to leave their houses 8am in the morning."
Angelique also suggested the use of check posts in these vicinities so that anyone passing or plying the route will have their things searched.
"With this, they will look out for ammunition, knives, guns and all those things they use in committing these crimes. If you are not a farmer and you're seen with cutlass and knives you'll have to explain and if you're not a hunter or security personnel and you're seen with a gun, you'll have to explain the reason why you have those things in possession."

Angelique Apedo-Heyman
Touching on the disturbances in Bawku, Yendi and it's environs, Ms. Akpedo- Heyman stated there must also be thorough engagement, not only with the leadership or the chieftaincy heads, but the people since they are mostly involved in these heinous activities.
"If they continue like this, people from the south will keep being marginalized because they will begin to feel whatever it is that is taken up north will not reap anything due to their attitude because they continue fighting and attacking one another and those down south will keep enjoying all the good stuff."

Angelique Apedo-Heyman
Government must set-up committee
Sharing his view with the Vaultz News, Daniel Tetteh, a researcher at the Office of Research Innovation and Development(ORID) intimated that Government must set up a committee to know the actual cause of the conflicts and address the demands of both factions. "Government must beef up security and arrest anyone that flouts the orders."
According to Mr. Tetteh, he does not agree with the assertion that the security issues will make it possible for terrorist to invade the country. He stated that the issues threatening the country's security has been going on for long especially with the chieftaincy disputes but the terrorists "haven't come".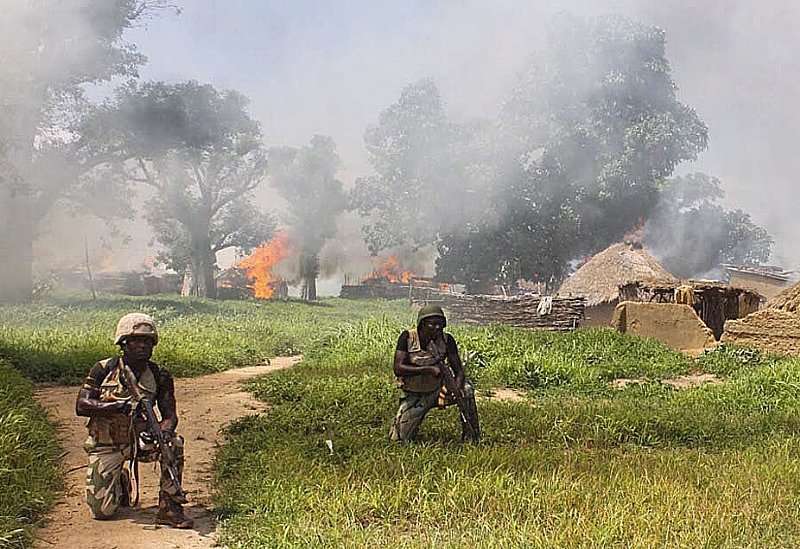 Daniel Tetteh suggested a ban on chieftaincy. According to him: "they should place a ban on chieftaincy there. So that everyone will be without a chief. I think that's the only way. They should ban them".
Raymond Martey, a consultant with an IT firm sharing his view questioned what the set-up institutions were doing to address the situation. He stated that these institutions are set up for these purposes and must work to ensure there is peace.
"If there are institutions set up to manage conflicts and security issues, then the question is what are these institutions doing about it? And if they are doing something but it's not enough, then we find out why their efforts can't calm the situation."

Raymond Martey
Read Also: Investigations Are Still Ongoing- Marwako Restaurant PRO