The President of Ghana, Nana Addo Dankwa Akufo-Addo, has intimated that the use of vaccine as a tool for immigration control will be a "truly retrogressive step" towards international relations. He stated that the last time there was such an upheaval in the world was during the second world war which led to the establishment of the new world order.
"This organization, the United Nations, was created to maintain international peace and security to help rebuild a shattered post war economy and promote global economic corporation."

President Akufo-Addo
Speaking at the United Nations 76th General Assembly meeting, he described as an unfortunate, the recent development in some countries in Europe which suggests that Cova shield and Oxford AstraZeneca vaccine manufactured in India is not recognized by these countries.
"What is fascinating is the fact that the vaccines were donated to the African countries through the COVAX."

President Akufo-Addo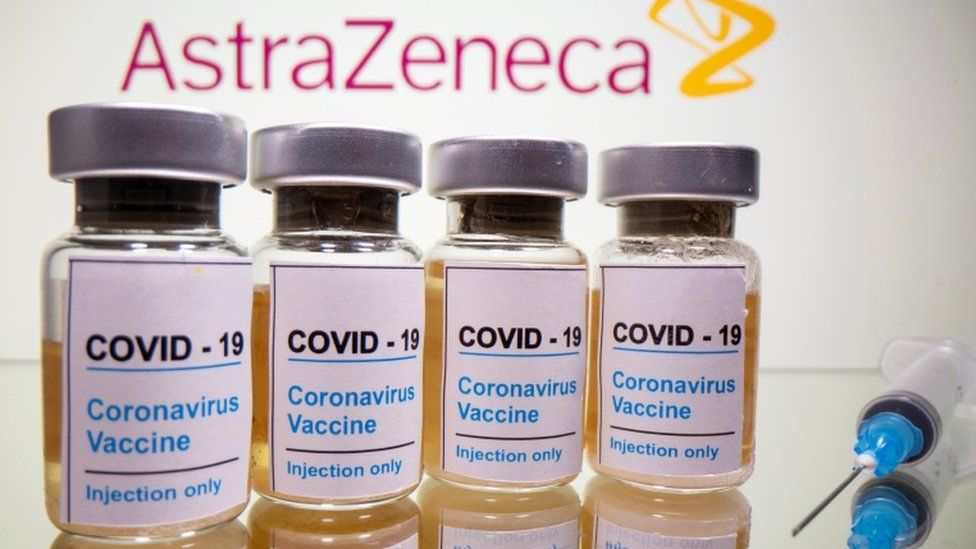 Touching on the economy, President Akufo-Addo disclosed that the meeting speaks of their resolve to get the world back to normalcy, adding that although they are not there yet, considerable progress is being made.
"Back in 2017, when I made my first appearance at the General Assembly as the newly elected President of Ghana, I said neither Ghana nor Africa wanted to be scars on anybody's conscience. We want to build economies that are not dependent on charity because long and bitter experiences have taught us that no matter how generous the charity, we will remain poor."

President Akufo-Addo
Ghana part of African countries with positive growth rate
President Akufo-Addo revealed that between 2017 and 2020, Ghana recorded an average growth rate of 7% and was amongst the worlds highest growth. In 2020 when the global economy and Sub-Saharan economies contracted, a 3.1 and a 2.5% respectively, he averred that Ghana was one of the few countries that produced a positive growth rate.
"This is a testimony to our determination to build a Ghana beyond aid. One year on, although rates of infection are relatively lower in the region, the virus's impact on economies and livelihoods has been damaging."

President Akufo-Addo
He indicated that the latest numbers from their AFDB indicates that African economies which contracted by 2.1 percent in 2020 are yet to return to pre-pandemic levels. According to him, more than 30 million Africans fell into extreme poverty in 2020 and nearly 40 million could do so in 2021. The social impact, he said, has been devastating and 103 million African jobs have been lost.
"Women, will account to 40 per cent of total unemployment that are being most hard hit. So, President [Antonio Guetteres] we are listening to the scientists and it's evident that vaccination is the way to protect populations and revitalize societies. We'll vaccinate 70 percent in the shortest possible time as it's being done elsewhere in the world- means some 900 million Africans have to be vaccinated. step
"The Afro- Exim bank structure of the African vaccine acquisition tax force two billion dollar acquisition for 400 million Johnson and Johnson vaccines is part of the historic Africa Union (AU) COVID-19 vaccine development and access strategy. It is a critical milestone in our collective fight against the pandemic in a continent suffering the worse brunt of vaccine nationalism."

President Akufo-Addo
Akufo-Addo on boosting vaccine production
President Akufo-Addo stated that Ghana agrees with the call for voluntary licensing technology transfer to boost vaccine production and indicated that Africa Union is working with WHO, WTAO and other global partners to expand its vaccine manufacturing and deployment. step
"We in Ghana have so far received 5 million doses which has been administered to front line health workers and those classified as being most at risk. Five million is not a figure to be sneered at particularly when we consider the situation in many other African countries. We are grateful that our efforts of the management of the pandemic and vaccine distribution has been recognized and we have received these amounts so far. We are still hoping to vaccinate 20 million of our people by the end of the year." step

President Akufo-Addo