Winning a Grammy is a major accomplishment for any musician. It is a testament to the hard work, talent, and dedication of the artist.
The Grammy Award is an award presented by the Recording Academy to recognize outstanding achievements in the music industry of the United States.
Despite high expectations from fans, no Ghanaian names were included in the nominees list for the prestigious 2024 Grammy Awards ceremony. Being the home and pioneer of highlife music, it is puzzling that none of her artists has had the honor of winning the award.
For 65 years that Grammy Award has been in existence, no Ghanaian artist has won an award. Yet in the neighboring Nigeriia, some artists pride in winning this coveted award. Grammys are the first of the Bog Three networks' major music held annually.
There are 12 African acts that have won Grammy awards. They are namely; Angélique Kidjo (Republic of Benin, 5 Grammy's), Youssou Ndour (Senegal, 1 Grammy). Ali Farka Touré (Mali, 3 Grammy's), Mariam Makeba (South Africa, 1 Grammy). Sakira Adepoju (Nigeria, 2 Grammy's), among others.
Beyoncé is the most Grammy Award-winning artist of all time with 32 trophies to her name.
While Ghana's music scene is thriving and significant in Africa, it confronts difficulties in terms of visibility and distribution.
However, it is important to note that winning a Grammy is not just about having good music. It is also about having a strong marketing promotional campaign.
Ghanaians need to work with professional music marketers to develop a comprehensive marketing plan. The plan includes strategies for getting their music heard by Grammy voters, as well as strategies for generating buzz and excitement around their music.
Most Ghanaian artists lack performing at major music festivals and events. This helps to expose their music to a wider audience and increase their chances of being nominated for a Grammy.
Also, Ghanaian creatives must be able to collaborate with other high-profile musicians. This can help to raise their profile and increase their chances of being nominated for a Grammy.
Artists should stay up-to-date on the latest trends in music. This will help them to create music that is relevant to the Grammy voting committee.
Reactions Of Netizens On Ghana's Loss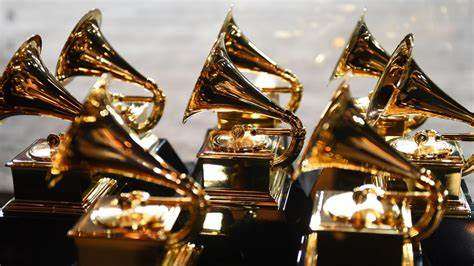 The 66th Grammy Awards nominations have been unveiled, marking a significant moment for the global music community.
Unfortunately, Ghanaian artists like Stonebwoy, Rocky Dawuni, Black Sherif, Amaarae, MOG Music, and Juls submitted their exceptional works for consideration but did not secure nominations.
The spotlight shines on Nigerian talents such as Burna Boy, Davido, Asake, Olamide, Ayra Starr, and South Africa's Tyla.
Many speculated the absence of Ghanaian names was due to a lack of push or lobbying from acts. Others saw it as a lack of support, promotion, and recognition for the call to the Ghanaian industry to do better.
Ghanaian rapper, Medikal, expressed that patience is a virtue and Ghanaians will surely have their hour at the Grammy Awards when the dawn breaks.
He emphasized that it does not diminish the quality of Ghanaian music and artists but instead, it serves as a platform for preparation and improvement for the future.
Former beauty queen and media personality, Adwoa Saah Boateng, expressed the importance of unity and support among Ghanaian artists to reach international heights.
She believes that the arts and creative industry in Ghana have immense potential, and artists should genuinely support each other in their respective journeys to success.
"I really think Stonebwoy and Black Sherif deserved a nomination. Put in the work 'bebreebe yi', what hasn't Stonebwoy done? What really is the problem? From dropping a solid album to international collaborations to top-tier visibility all across…Be like we are invisible," Wild lotus said.
"Amaarae and Stone deserved to be on this list. Our artists should keep pushing if they're interested in this scheme and their time will come," @profdublyn_zee said.
READ ALSO: Tiktokers Are Part Of The Entertainment Industry – Medikal