Fitch Solutions, a research subsidiary firm of the Credit Ratings Agency, Fitch Ratings has projected Tanzania's GDP to grow by 5.2 percent in 2021. This growth forecast compares favourably with the average GDP growth rate of emerging markets.
Based on Q3 2020 data released by the National Bureau of Statistics (NBS), real GDP expanded by 4.5 percent year-on-year in Q3 2020, slightly up from 4.0 percent in Q2 2020 during the peak of the COVID-19 infections and related restrictions in Tanzania. However, the joint figures represent the slowest quarterly expansion since 2017.
Meanwhile, Tanzania has made the unlikely claim that it has had no new Covid-19 cases since April 2020, with a lack of any major restrictions aimed at controlling the virus thus allowing domestic economic conditions to return to some form of normality over the course of the year.
According to the research firm, GDP for emerging markets is projected to grow by 7.2 percent in 2021. However, there is cause for alarm over the reliability of data provided by the Tanzanian National Bureau of Statistics, thus Fitch Solutions cautions that Tanzania's economic outlook might not be as robust as headline figures suggest.
These notwithstanding, one of the main growth drivers in Tanzania will be private consumption, which is likely to contribute 4.0 percentage points to GDP growth in 2021. As the absence of any social distancing measures or restrictions continues in the country, this should allow commercial activities to function as normal. Fitch Solutions adduces that a strong population growth of about 3 percent per year will boost the potential consumer base, while household real disposable income will be supported by weak price growth. This will further register an inflation rate at an average of 4.2 percent in 2021, compared to a 6.9 percent average between 2010 and 2020.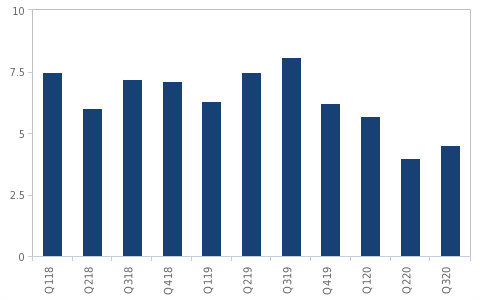 Furthermore, fixed investment will also support GDP growth in 2021 by adding 2.4 percentage points. Fitch Solutions indicates that this is due to President John Magufuli's strong focus on infrastructure investment in recent years, as part of Tanzania's Five-Year Plan. While this plan ends in 2021, the trend is likely to persist in the quarters ahead, the research firm asserts. Tanzania has drafted a new Five-Year Plan spanning from 2021 to 2026. The plan is worth TZ114.8 trillion, an equivalent of US$49.3 billion, which is to focus on increasing access to finance for SMEs, strengthening the capacity for industrial production, and infrastructure development.
While Tanzania will struggle to attract the private sector investment outlined as part of the plan from abroad given its waning appeal for investment, Chinese investment support will ensure that gross fixed investment remains strong in the quarters ahead. Already, two Chinese firms- China Civil Engineering Company and China Railway Construction Limited have won the contract to build a TZ3.1 trillion, an equivalent of US$1.3 billion, railway between Mwanza and Isaka.
According to the research firm, the main drag on growth will come from the external sector. Net export is forecasted to fall by 1.6 percentage points. This will reflect strong growth in goods imports as domestic economic conditions improve which is likely to outweigh a rise in exports and a recovery in the travel sector. In the first three quarters of 2020, exports increased by 20.4 percent year-on-year, according to recent data provided by the Bank of Tanzania. This was attributed to the strong growth in global gold prices as investments in gold increased due to its quality as a safe haven. But as gold price is projected to fall from US$1,857 per ounce to US$1,850 per ounce this year, this should indicate a decline in the demand and export of gold slightly, thus the fall in overall exports.
In 2022, however, the research firm forecasts real GDP to improve to 6.2 percent, reflecting a continued improvement in domestic and external economic conditions. Private consumption is expected to contribute 4.2 percentage points to GDP growth, as the economic fallout of the pandemic continues to ease. Fixed investment is also expected to remain robust as it contributes 2.4 percentage points to GDP growth, whiles net exports fall slightly by 1.1 percentage points.
READ ALSO: Tanzania does not have plans to procure Covid-19 vaccine