Average price levels in sub-Saharan Africa are expected to rise from 8.5 percent in 2019 to 10.6 percent in 2020, mostly reflecting higher food prices and the impact of depreciation.
According to the October edition of the regional outlook for Sub-Saharan Africa, average prices are expected to see a sharp rise in 2020 having declined from a double-digit peak in 2017.
The IMF stated in the regional outlook that the COVID-19-related disruptions to local and imported food supplies and depreciation pressures have pushed up prices for key food items in many countries, with a dramatic worsening in food insecurity in countries such as Angola, Burkina Faso, Central African Republic, Ethiopia, and Nigeria.
The IMF however noted that the reasons behind food-inflation pressures vary from country to country. In East Africa for instance, a key driver of acute food insecurity remains the desert locust upsurge, where local rains and preventative measures have helped keep this threat relatively contained for now.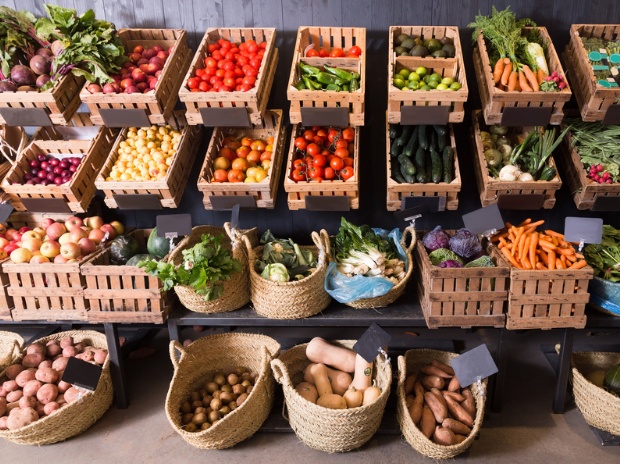 A recent forecast by the IMF shows that the regional economy will contract by 3.0 percent in 2020, almost 7 percentage points below IMF forecasts from only 12 months ago. The largest impact on growth has been on tourism-dependent economies, such as Mauritius and Seychelles, both down by about 17 percentage points compared with the October 2019 Regional Economic Outlook.
The Fund further pointed out that oil-exporting countries have also been hit hard, with an average contraction in 2020 projected at 4.0 percent, while non-oil commodity exporters are expected to contract by 4.6 percent.
The IMF expects growth in more diversified economies such as Côte d'Ivoire and Rwanda to slow significantly but still with positive growth in 2020.
The recent outlook projects a gradual recovery in 2021 for sub-Saharan Africa. Regional growth next year is forecast at 3.1 percent.
"This is a smaller expansion than expected in much of the rest of the world, partly reflecting limited policy space to sustain a more expansionary fiscal stance in most countries".
Key drivers of next year's growth, according to the IMF, will include an improvement in exports and commodity prices as the world economy recovers, along with a pickup in both private consumption and investment—the former reflecting the continued relaxation of lockdown constraints and the latter supported by a return of FDI.
The baseline projection assumes that for most countries, some (mandatory or voluntary) social distancing will continue into 2021 but will then fade away by the end of 2022 as vaccine coverage expands and therapies improve, and local transmission is reduced to low levels.
The Fund stated further that, the forecast hinges on a significant pickup in external financing over 2020–23. The region as a whole is not expected to return to 2019 levels until 2022.
The IMF pointed out that even though no country is spared by the deleterious effect of the pandemic, bigger economies in the sub-region are expected to suffer the most, and recovery will take up to 3 to 4 years.
"In some of the region's largest economies; Angola, Nigeria, and South Africa, real GDP will not return to pre-crisis levels until 2023 or 2024".