The African Development Bank (AfDB) has unveiled plans​ to raise US $1billion in a week's time to support agricultural production in Africa and shield the continent from potential wheat shortages arising from the ongoing Russian invasion of Ukraine.
According to AfDB, the plan is to increase the production of wheat, rice, soybeans, and other crops to feed countries who may be affected.
The President of the African Development Bank, Dr Akinwumi Adesina, while reacting to the UN report which stated that about fifteen (15) African countries will be hit with wheat crisis, said "The AfDB sees these increases in prices of wheat, maize and soya beans as potentially going to worsen food insecurity and raise inflation."
Dr Akinwumi Adesina disclosed that the bank intends to organise a meeting of African finance and agriculture ministers to roll out the plan within the coming week. "We are going to be really ramping up our efforts to mobilise that money."
The AfDB President noted that the fund would help about 40 million African farmers to use new technologies to boost production. If this is successful, he said "Surplus production could then be exported to countries like Egypt, the world's top wheat importer."
"Through the fund, AfDB wants to increase production of wheat, rice, maize and soya beans using climate-resilient technologies, including heat-tolerant and drought-tolerant crop varieties. The heat-tolerant wheat variety has already been trialled in Sudan and Ethiopia. If there was ever a time that we needed to really drastically raise food production in Africa, for Africa's food security and to mitigate the impact of this food crisis arising from this war, it is now."

Akinwumi Adesina
Several Africans Already in Hunger Crisis Before the War
Dr Adesina noted that the risks are particularly acute in Africa, where about 283 million people were already going hungry before the onset of the war. He cited Nigeria's overly dependent on wheat as an example.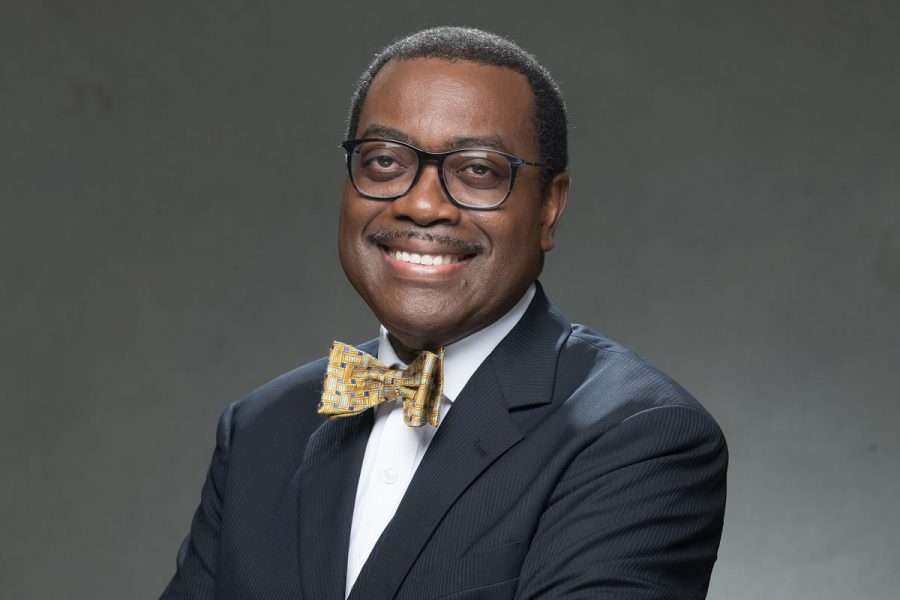 "But for Nigeria, where wheat is the third most consumed grain, the protraction of the war could be catastrophic. By the end of Q3 2021, the data from the NBS showed that Nigeria imported durum wheat and mackerel worth N88.46 billion and N30.69 billion, respectively, from Russia."

Akinwumi Adesina
The African Development Bank President averred that the escalation of geopolitical tension in Russia-Ukraine would lead to a hike in food prices, especially on commodities that both countries export to some African nations.
The UN report indicated that at least 15 African countries get more than half their wheat from the two warring nations. Somalia, Benin, Egypt and Sudan are the most dependent. According to Mr Akinwumi Adesina, wheat imports account for about 90 percent of Africa's $4 billion trade with Russia and nearly half of the continent's $4.5 billion trade with Ukraine.
According to theUS Department of Agriculture, Russia and Ukraine constituted 23 percent of the global wheat market, worth 206.9 million metric tonnes in 2021.
Global economic sanctions occasioned by the war in Ukraine upended grain shipments when global stockpiles were already tight, raising the risk of a full-blown hunger crisis.
However, the AfDB President disclosed that aside from boosting food production, AfDB also embarked on a drive to accelerate the financial closure of 42 deals worth about $58 billion that are already in the pipeline.
READ ALSO: Ghana's Agriculture Sector Is Bubbling With Life- Hon. Dr. Akoto Afriyie