The World Health Organization (WHO) has issued a new directive indicating that expired Covid-19 vaccines should now be destroyed. countires
The new guidance contradicts earlier;advice from the head of the Africa Centres for Disease Control and Prevention, Dr John Nkengasong. Last month, he urged; countries to use out-of-date vaccines saying that they were safe up until 13 July.
A number of African countries have not been able to use up all their supplies and have been;waiting on the WHO for guidance as to how to proceed.
Malawi, for instance, reported that it has 16,400 doses of the AstraZeneca vaccine whiles South Sudan indicated;the country has 59,000 doses now past their expiry date of 13 April.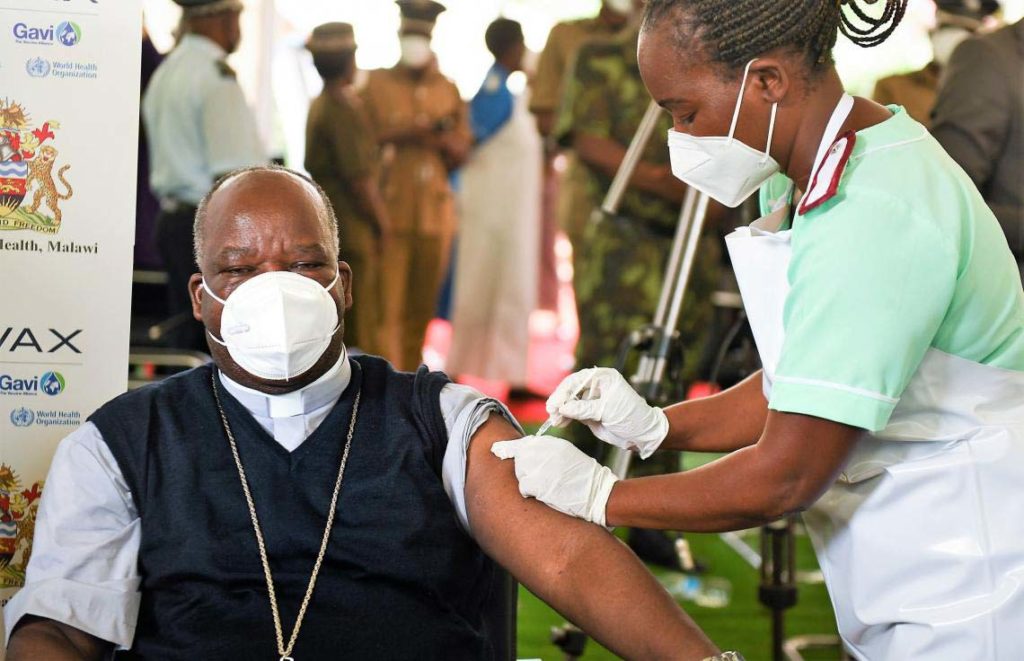 The WHO noted that it regrets having to give this advice but "there is just not enough data to know if the expired doses would be safe."
Apart from the Africa CDC and the WHO, there has also been;conflicting advice from other sources on how expired vaccines should be dealt with.
The world's largest vaccine manufacturer, the Serum Institute of India, for instance, has;stated that the Oxford-AstraZeneca jab can be;used nine months after its stated expiry date.
Experts say since the Covid-19 vaccines have only been in widespread use for a few months, it is not surprising that there has been contradictory advice.
Failure to prepare adequately resulted in delayed vaccine use
The Vaccines Introduction Medical Officer for WHO Africa, Phionah Atuhebwe, posited in a news conference that many countries failed to prepare adequately before receiving the vaccines.
This, she said, is "one of the reasons we are seeing the slow pace of rollout," ;that will now result in a significant amount of vaccines being destroyed.
The head of the Africa CDC, John Nkengasong also intimated separately that some African countries have also faced financial challenges.
He asserted that countries need more support to increase the numbers of health workers and obtain supplies, such as personal protective equipment.
"The continent as a whole knows how to vaccinate and has been vaccinating for other diseases. But the key is how do you scale that up – and… at speed?
He also urged countries that have vaccines approaching or beyond their expiry date to contact the WHO or Africa CDC.
Malawi had earlier announced plans to destroy expired vaccines prior to WHO's new directive. Dr. Charles Mwansambo, Malawi's secretary for health told reporters that "it's a requirement that every vile manufactured, has an expiry date beyond which it cannot be used."
"In this case, we cannot proceed to use these because the vile clearly states the expiry date. And any doctor, any physician would not be forgiven in the event of anything happening after knowingly used a vile that is clearly having labeled as having expired."
George Jobe, the Executive Director for the Malawi Health Equity Network, added that using the expired COVID-19 vaccine would create a negative attitude in people.
"We can have phobia from Malawians which we should not. If the expired vaccines are safe, the CDC can take the expired vaccines, or WHO, and donate to the developed countries. But we have to witness the day the vaccines are leaving Malawi."
Read Also: Lands Minister Refutes claims of extending mining licenses of some companies