Due to the growing mistrust, and deteriorating relations among nations with nuclear capabilities, the United Nations is appealing to the necessary authorities to institute a ban on nuclear testing, cautioning about the dangers of "collective suicide."
Addressing dignitaries at the International Day against Nuclear Tests, the UN Secretary-General Antonio Guterres, admonished all parties involved in nuclear possession to ratify the international accord that outlaw the peaceful or military experimentation of nuclear weapons.
"This year, we face an alarming rise in global mistrust and division. At a time in which nearly 13,000 nuclear weapons are stockpiled around the world, and countries are working to improve their accuracy, reach and destructive power, this is a recipe for annihilation."

Antonio Guterres, Secretary-General of UN.
According to Guterres, the Comprehensive Nuclear-Test-Ban Treaty (CTBT) stands for "a fundamental step in our quest for a world free of nuclear weapons."
The treaty was made available for signing in September 1996, but it has not yet come into effect because it must be adopted by 44 countries that possess unique nuclear technologies, of which eight nations have done so. The nations include China, Egypt, India, Iran, Israel, Pakistan, the Democratic People's Republic of Korea, and the United States.
"In the name of all victims of nuclear testing, I call on all countries that have not yet ratified the Treaty to do so immediately, without conditions."

Antonio Guterres, Secretary-General of UN.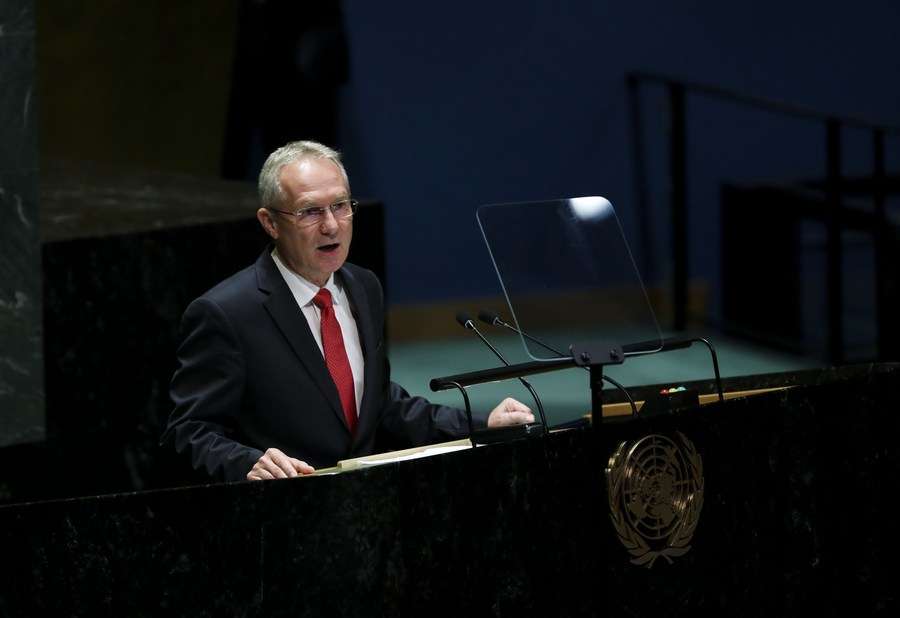 On the other hand, the head of the United Nations General Assembly, Csaba Kőrösi reiterated the Secretary-Generals calls, during a commemorative occasion at the New York Headquarters.
"Heightened distrust, geopolitical competition and a growing number of armed conflicts have only increased the dangers in our world. Particularly if we consider the regular threats of resorting to a nuclear strike in the on-going war against Ukraine."

Csaba Kőrösi, President of the United Nations General Assembly.
Csaba averred that, investments in nuclear weapons are contradictory to efforts made to achieve a more peaceful future for all people and the earth. He also advocated for "a human-centered approach to disarmament" of nuclear weapons.
He stated that the CTBT is "a stark reminder that we have unfinished business" and implored countries who are yet to sign and ratify the accord, to do so.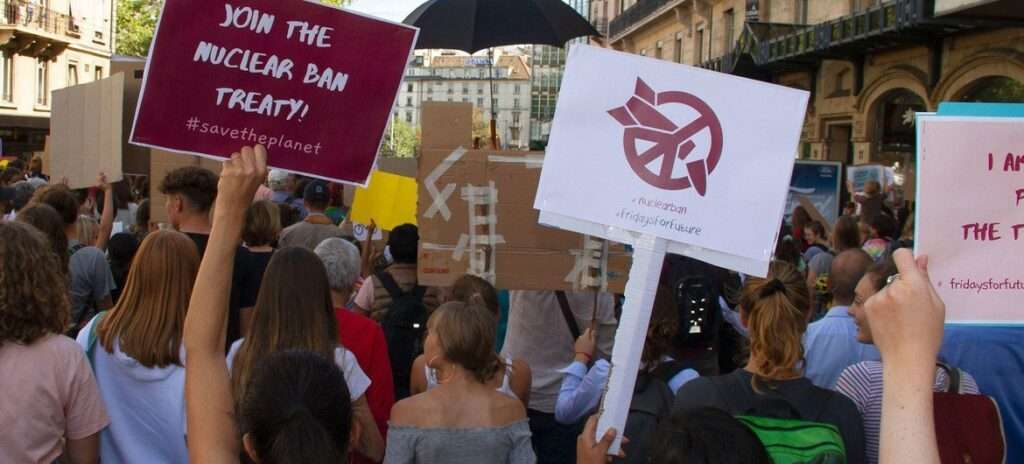 Csaba further placed emphasis on the significance of historical analysis, "especially at such a moment, fraught with so many dangers."
Along with his presentation, Csaba referred to Teruko Yahata, a survivor of the Hiroshima atomic bomb in 1945. He claimed that, Ms. Yahata has since become an advocate against nuclear weapons, and teaches the effects nuclear weapons bring people if released.
"In the name of all those who suffered from nuclear testing or nuclear detonations, in the name of our loved ones, and the future generations, it is time to prevent global nuclear destruction. It is time to put an end to the threat of our collective suicide."

Csaba Kőrösi, President of the United Nations General Assembly.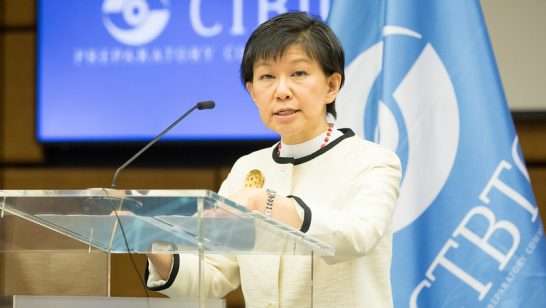 Moreover, Izumi Nakamitsu, the UN's High Representative for Disarmament Affairs, emphasized the necessity of taking immediate action. The CTBT is nevertheless "a monumental testament" to the worldwide objective of eradicating nuclear arsenals, though it is yet to come into operation.
"The unilateral moratoria against tests adopted by the nuclear-weapon States are to be commended. However, they are no substitute for a legally binding prohibition against all nuclear tests."

Izumi Nakamitsu, UN High Representative for Disarmament Affairs.
READ ALSO: Assist Stranded Passengers, Downing Street Charges Airline Companies