Downing Street has charged airline companies to provide the necessary assistance to stranded passengers, as the Monday's air traffic control failure continues to cause delays and flight cancellations.
"I know people will be enormously frustrated by the disruption that's impacting them. The transport secretary is in constant dialogue with all the industry participants, he will be talking to airlines specifically later today and making sure that they support passengers to get home as quickly as possible."

Rishi Sunak, Prime Minister, UK.
Monday's technical hitches at the National Air Traffic Control Services (NATS), has caused the delays and abrogation of travels of over 250,000 passengers in UK. NATS manages the aerial space for UK's commercial flights, most importantly takeoffs and landings.
Data from Monday shows that, over 1,600 flights got canceled throughout UK. Another 300 flights were canceled and many others delayed today.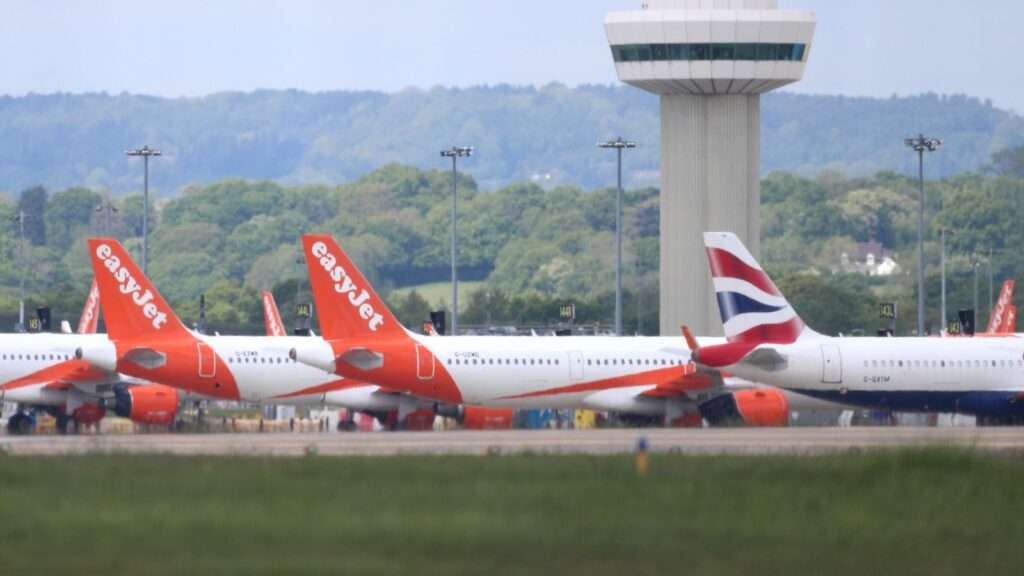 Moreover, Transport Secretary Mark Harper has rendered an apology to stranded passengers for the disruptions.
"Airlines have the responsibility either to get people back on a flight to get them home or to pay for them to be accommodated, and to sort out accommodations for them, and for food or drink as well. If they don't do it, people can pay for reasonable costs themselves and claim back from their airlines."

Mark Harper, Transport Secretary.
Harper claimed that, in order to keep air services operating, controllers had to manually enter flight plans, while engineers worked to identify and rectify the problem.
The minister further disagreed with the assertions that, it could be a cyber-attack that caused the system to fail, but revealed that, independent investigations would be conducted by aviation regulators to determine the cause of the problem.
"There was a technical issue with the flight planning system that will be looked at in detail. When there is a significant issue like this, the CAA (Civil Aviation Authority) has to do a report on an incident of this magnitude and report back to me.
"I don't wish at this point to rush to judgment, they had to go to a manual system they have as a failsafe. Their primary responsibility is to make sure people fly safely, so they had to reduce the capacity of the system."

Transport Secretary Mark Harper.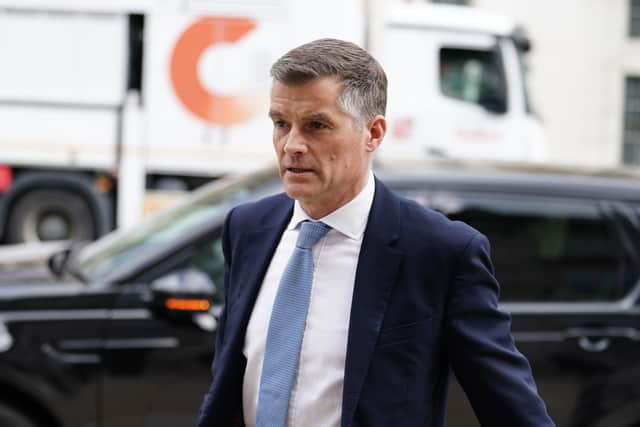 Responding to questions on the possibility of a cyber-attack, the Minister said, "Those people who look at these things have looked at it and are clear it was not a cyber-attack. They will continue looking at the systems."
"The timing was not at all helpful at all for people. The system is very busy anyway, but particularly on this bank holiday at the end of the holiday period, it is going to take some days to get completely everybody back to where they should be."

Transport Secretary Mark Harper.
According to Mark Harper, the air traffic control shutdown has questioned the reliability of the whole UK transport infrastructure, and it's unfathomable.
"On 99.9% of occasions the air traffic system works perfectly well, millions of people fly into the UK without incident. Clearly it was a big problem, and I'm not minimizing it, because these things do not happen frequently."

Transport Secretary Mark Harper.
Due to schedule modifications, airlines such as British Airways and TUI have warned of "significant delays" for travelers. On the other hand, BA is offering free rebooking for Tuesday travelers, who want to escape the disruptions.
READ ALSO: Cleverly Set For Beijing Visit