The United Nations Children's fund (UNICEF) has lamented over less attention given to reports on Children, who have perished within the year, as a result of crossing the deadly Mediterranean Sea to Europe, from Africa.
According to a report released by UNICEF, 289 boys and girls lost their lives, as a result of crossing the Mediterranean Sea. The said data is only for the first half of the year, which happens to be significant increase as compared to the same period in 2022.
According to Vera Knaus, UNICEF's Global Lead on Migration and Displacement, the number is "far beyond what we hear in news headlines," and it equates to roughly 11 children passing away on the Mediterranean each week.
"We cannot continue to ignore what is happening, standing by silently when nearly 300 children, an entire plane full of children are dying in the waters between Europe and Africa in just six months."

Vera Knaus, UNICEF Global Lead on Migration and Displacement.
Also, a growing number of young people are being forced to travel via deadly Mediterranean Sea from North Africa to Europe, as a result of conflict and climate change. According to UNICEF, 11,600 children crossed the sea within the first half of the year, thus, approximately two times many as the same timeframe in 2022.
The organization however, cautioned that, because many of the catastrophes that happen in the central Mediterranean go unnoticed or leave no survivors, the actual figures of child death along the Mediterranean, could be much greater than the recorded data.
However, given the magnitude and quietness accompanying several of such premature deaths, Ms. Knaus claimed that, it looks like people are "willfully ignoring what is happening."
"Children are dying not just in front of our eyes; they are dying while we seem to keep our eyes closed. Hundreds of girls and boys are drowning in the world's inaction."

Vera Knaus, UNICEF Global Lead on Migration and Displacement.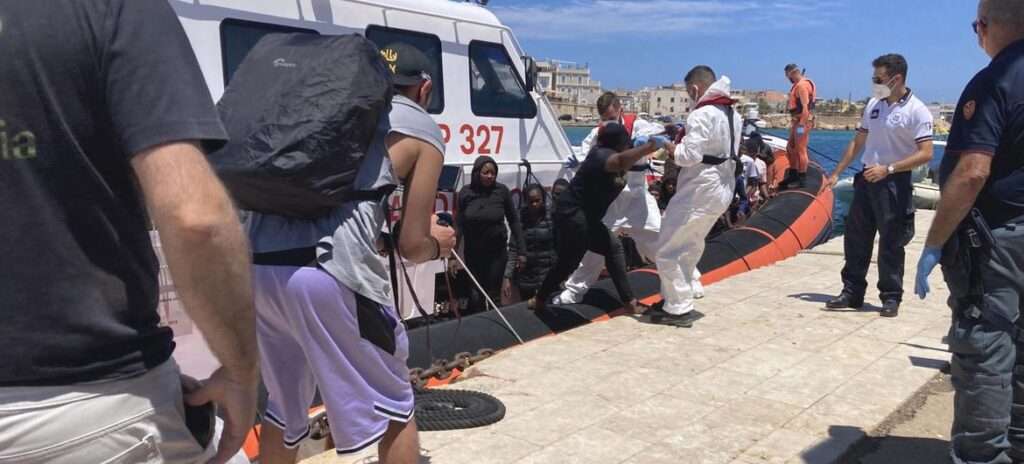 She again averred that, one of the dangerous passage causing numerous deaths among migrants, most importantly children, is the central Mediterranean Sea.
Moreover, according to projections from UN agency, a large number of children have been traveling alone, and females who go alone are being particularly exposed to violence over the entire journey.
Over 70% (3,300) of the total number of abandoned or detached kids who entered Europe during the first quarter of the year, did so via the Central Mediterranean Sea route.
Finding Solutions
As a measure to the escalated problem, the United Nations Children Fund, in collaboration with countries involved, have been putting in efforts to strengthening child protection, social protection, and migration and asylum mechanisms. Also their partnership with governments, offer assistance to all sort of children, whether illegal migrant or not.  
"These deaths are preventable. They are as much driven by the complex emergencies, conflicts and climate risks that drive children from their homes as by the lack of political and practical action to do what it takes to enable safe access to asylum and to protect the rights and lives of children wherever they come from and whatever their mode of travel."

Vera Knaus, UNICEF Global Lead on Migration and Displacement.
Additionally, the UNICEF officer expounded that, countries involved, need to establish the necessary conditions to safeguard young children who are particularly at risk when at sea, as well as their countries of their origin, departure, and ultimate destination.
According to Ms. Knaus, the duty to rescue a stranded boat is an essential concept in international maritime law, and obstructions at sea or land borders constitute infractions of national, EU, and international law.