A videographer for the Reuters news agency has been killed and six others journalists injured after an Israeli shell landed in a gathering of international journalists covering clashes on the border in south Lebanon.
The shelling occurred during an exchange of fire along the Lebanon-Israel border between Israeli troops and members of Lebanon's militant Hezbollah group.
A statement from the Reuters news agency said, "We are deeply saddened to learn that our videographer, Issam Abdallah, has been killed."
Reuters disclosed that Issam was part of its crew in southern Lebanon who was providing a live video signal.
"We are urgently seeking more information, working with authorities in the region, and supporting Issam's family and colleagues," Reuters said.
"Reuters journalists; Thaer Al-Sudani and Maher Nazeh also sustained injuries and are seeking medical care. Our thoughts are with their families at this terrible time," the statement added.
Al Jazeera news channel also said that two of its employees, Elie Brakhya and reporter Carmen Joukhadar, were among the wounded.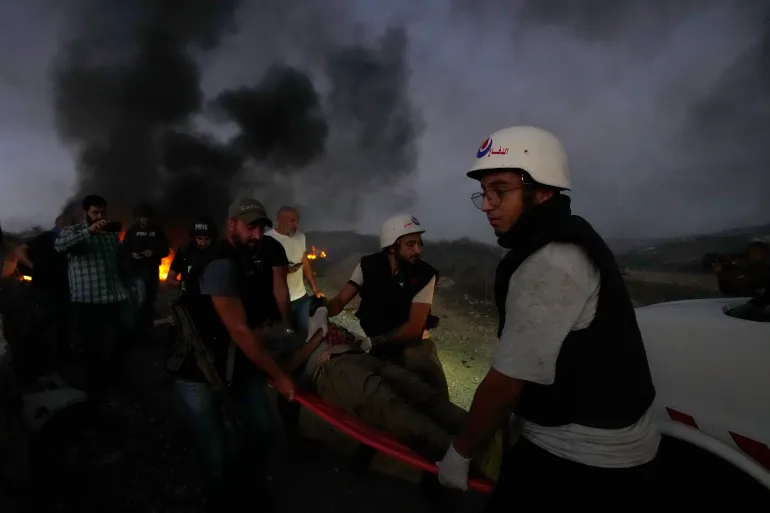 Jonathan Daghar, the head of the Middle East desk at Reporters Without Borders, said early information indicates that the journalists hit in Lebanon were identifiable and not surrounded by combatants.
"We still have a little bit of missing information, but everything that we have and we know so far is pointing at a deliberate attack," he disclosed.
"We're still going to look at all the information, but if it does turn out that it's deliberate, then we are talking about a war crime," he said.
"This reminds us, unfortunately, of [Al Jazeera journalist] Shireen Abu Akleh in 2022 was also wearing a press vest, who was also killed by an Israeli bullet by their own admission. To this day there is still impunity for this crime.
"It also reminds us of the seven other journalists working in Gaza killed since Saturday, October 7."

Jonathan Daghar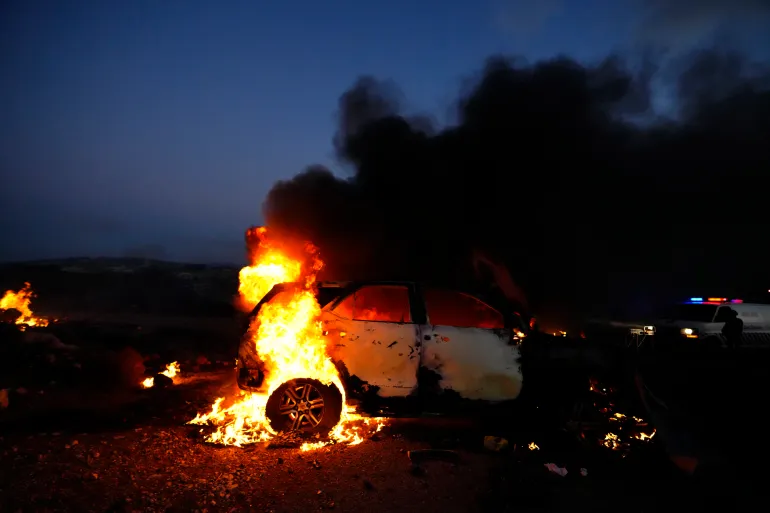 The Israel Defense Forces(IDF) said on Friday that over the past 24 hours, they carried out localised raids inside the territory of the Gaza Strip "to complete the effort to cleanse the area of terrorists and weaponry."
The IDF added, "During these operations, there was also an effort to locate missing persons."
Meanwhile, thousands of Palestinians have begun fleeing their homes and moving to southern Gaza after Israel's military gave out evacuation orders ahead of a feared ground offensive.
The UN humanitarian office (OCHA) said early on Friday that more than 400,000 people had fled their homes in the Gaza Strip.
ICRC Calls For The Release Of Captives
Also on Friday, the International Committee of the Red Cross (ICRC) called for the immediate release of hostages taken by Hamas during the attacks on Israel last weekend.
In a statement, the ICRC said, "nothing can justify the horrific attacks Israel suffered."
"Our hearts go out to people who lost family members or are worried sick about loved ones taken hostage. We reiterate our call for their immediate release and stand ready to conduct humanitarian visits.
"But those attacks cannot in turn justify the limitless destruction of Gaza. The parties must not neglect their legal obligations regarding the methods and means used to wage war."

International Committee of the Red Cross
The ICRC said that Israeli army's order for 1.1million residents of northern Gaza to evacuate within 24 hours, along with the blockade of Gaza, denying them food, water and electricity "are not compatible with international humanitarian law."
Gazans had "nowhere safe to go" and it was "impossible" for them to know which areas "will next face attack,"it said.
READ ALSO: King Abdullah II Warns Against Attempts To Displace Palestinians