Following Israel's warning to residents of Gaza City to flee to the south, Jordan's King Abdullah II has warned Israel against any attempt to forcibly displace Palestinians, even internally.
In a statement published by the Royal Court's account on X, he said that there should be no "spillover" of the ongoing crisis into neighbouring countries.
Also, Palestinian President, Mahmoud Abbas was reported as telling U.S Secretary of State, Antony Blinken in Jordanian capital, Amman that he "rejects the forced displacement."
This came as Blinken arrived in Jordan on Friday, October 13, 2023.
Abbas said that such an event would constitute a "second Nakba", referring to the mass displacement of Palestinians in the 1948 war surrounding Israel's creation.
Abbas also called for humanitarian corridors to Gaza to prevent a disaster.
Meanwhile, thousands of demonstrators took to the streets across the Middle East and beyond in support of the Palestinians and to protest the Israeli air strikes.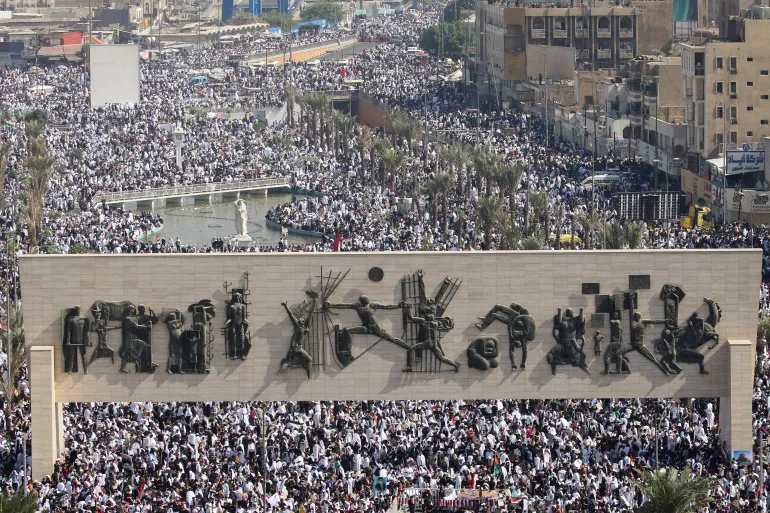 Protests were reported from Iraq, Iran, Jordan, Venezuela, Japan and Australia.
The World Health Organization (WHO) disclosed that local health authorities in Gaza have informed it that it was not possible to move vulnerable patients from hospitals in the north of the Gaza Strip.
"There are severely ill people whose injuries mean their only chances of survival is being on life support, such as mechanical ventilators," WHO Spokesperson, Tarik Jasarevic, said.
"So moving those people is a death sentence. Asking health workers to do so is beyond cruel," Jasarevic added.
Arab League chief, Ahmed Aboul Gheit said the Israeli evacuation order is a "forced transfer" that constitutes "a crime."
The Palestine Red Crescent Society announced its decision to not evacuate to the south despite the Israeli army's threats to bombard the area.
"The decision has been made… we will not leave. Our medics will carry on their humanitarian duties. We won't leave people to face death alone," the statement read.
Evacuation Will Lead To Unprecedented Levels Of Misery
The UN's Palestine refugee agency, UNRWA stated that the evacuation order will do Gazans more harm than good.
Calling Israel's order for the evacuation of more than a million Palestinians from northern Gaza within the next 24 hours "horrendous", UNRWA Commissioner-General, Philippe Lazzarini said in a statement, "This will only lead to unprecedented levels of misery and further push people in Gaza into abyss."
"The scale and speed of the unfolding humanitarian crisis is bone-chilling. Gaza is fast becoming a hell hole and is on the brink of collapse," Lazzarini added.
Former Human Rights Watch Executive Director, Kenneth Roth noted on X that "ordering 1.1 million people to flee northern Gaza will NOT then justify indiscriminate attacks on anyone who remains."
He added, "Many civilians cannot or will not flee their homes. Israel STILL has a duty not to target or indiscriminately fire upon them."
The UN's human rights office called on all states, especially those with international clout, to insist on the full respect for international law in the conflict.
READ ALSO: Israel Orders Palestinians To Evacuate To Southern Gaza