Russian Foreign Minister, Sergey Lavrov has cautioned that the ongoing war between Hamas and Israel risks "escalating into a region-wide conflict."
Lavrov also criticised the United States for vetoing a UN resolution calling for a ceasefire, which he said could now lead the conflict to grow.
"We are witnessing attempts to blame everything on Iran again. We consider these [accusations] quite provocative. The Iranian leadership takes a responsible, balanced position and calls for preventing this conflict from spreading to the entire region – to neighbouring countries."

Sergey Lavrov
When asked about ways to stop the bloodshed, Lavrov remarked that a UN Security Council resolution calling on all sides to immediately end hostilities is the best way forward.
"What are the prospects? I assume the consultation of interested countries will continue. Egypt is taking the initiative. We would all like to see de-escalation in the Gaza Strip," he said.
Additionally, Lavrov said that Turkey's initiative on the Gaza Strip is an attempt to reach de-escalation and normalize the situation.
Lavrov said that Russia is open to any constructive proposals, and would like to learn more about the initiative from Ankara.
"What exactly is meant we would like to hear from our Turkish friends, with whom we are in contact, including on this issue.
"We advocate that any approaches should be based on a balance of interests of the parties, and not on imposing someone's interests at the expense of infringing on others. It seems to me that the Turkish initiative is dictated by the desire to ensure such a balance. We will be ready to cooperate in its consideration."

Sergey Lavrov
Turkey has continued intensive efforts to calm the situation in Gaza, which was aggravated after the Oct. 7 surprise attack on Israel by Hamas, and Israeli response in the form of relentless bombardment and blockade of the besieged Palestinian enclave.
Ankara has proposed a guarantor system for the Israel-Palestine conflict to put an end to violence and reach a two-state solution.
It has also called for an immediate humanitarian cease-fire in Gaza, and declared three days of national mourning through Saturday over civilian losses.
Russia has so far taken a careful approach to the latest escalation in the Israeli-Palestinian conflict that erupted on October 7, 2023.
Egypt And Jordan Decry Collective Punishment Of Palestinians
Egypt's President, Abdel Fattah al-Sisi, and Jordan's King Abdullah II have condemned the "collective punishment" of Palestinians in Gaza as they met in Cairo for talks on the ongoing war.
In separate statements issued later, the Egyptian presidency and the Jordanian royal court said the two leaders "affirmed their unified position rejecting the policy of collective punishment in the siege, starvation or displacement" of Palestinians.
Sisi and King Abdullah also warned of the dangers of a regional spillover.
"If the war does not stop", it would threaten "to plunge the entire region into catastrophe", according to the Jordanian statement.
The pair had been due to hold talks with the U.S President, Joe Biden, and his Palestinian counterpart, Mahmoud Abbas, in Jordan this week, but Jordan cancelled the meeting after a deadly strike on a Gaza hospital.
Meanwhile, David Petraeus, a former CIA Director suggested that an Israeli army ground offensive in the besieged Gaza Strip would go on for years and involve bloody urban fighting.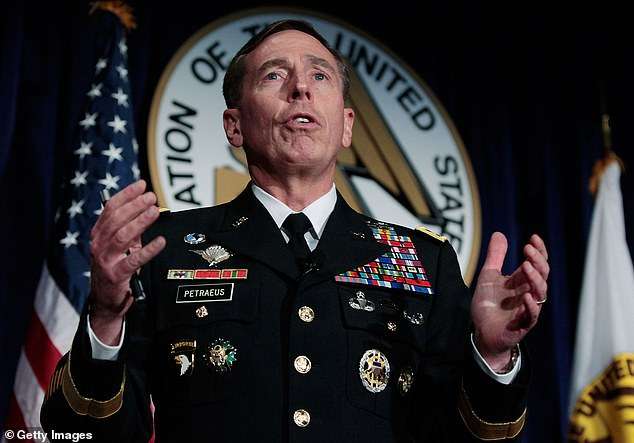 Speaking at a news agency's podcast, Petraeus said the Israeli army faced a similar prospect to that encountered by US forces in Somalia's capital in 1993 following the shooting of three US Black Hawk helicopters.
Petraeus said a land invasion "could be Mogadishu on steroids very quickly."
"If they're [Hamas] as creative in the defence as they were in that horrific, barbaric, unspeakable attack, then you'll see suicide bombers, you'll see improvised explosive devices, there will be ambushes, booby traps, and the urban setting, again, could not be more challenging."

David Petraeus