European Commission President, Ursula von der Leyen has insisted that the EU is "catching up" with the UK's coronavirus vaccination programme, in response to a renewed criticism of the rollout among the 27 member states.
Shortages of vaccine doses is impacting the vaccination efforts across nations in the bloc, with Belgium the latest to warn of "serious delays" to its plans, with vaccination of people over 65 postponed to the end of March.
The latest figures suggest 27% of the UK population has received a first jab compared with 6% of the EU population. von der Leyen told reporters that while she understood the frustration there were signs of improvement.
"I understand very well the impatience… now that the vaccine is available, citizens want to be vaccinated as quickly as possible and finally be protected. We're catching up. Britain has inoculated 17m first doses. There are 27m in the EU.
"In Italy, with a population similar to that of Great Britain, twice as many citizens received full vaccination protection with the second dose as in the UK."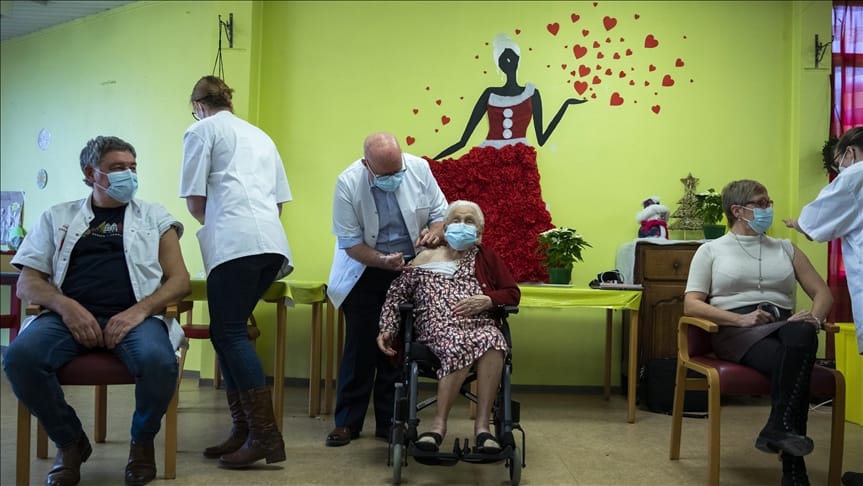 There have also been reports that that the AstraZeneca vaccine was being rejected and left unused in fridges following weeks of bad publicity, including French President Emmanuel Macron's unsubstantiated claim that it is "quasi-ineffective" among older groups.
Addressing the reports, the Commission President stated that she would have no concerns about being vaccinated with the Oxford/AstraZeneca jab.
"I would be vaccinated with the vaccine from AstraZeneca just as safely as with the products from BioNTech/Pfizer or Moderna. When we started looking for the most promising out of the hundreds of candidates 10 months ago, we assumed an effectiveness of between 50 and 70%. Now everyone is on top of it. The vaccine has been carefully examined, found to be safe and effective, and approved."
The EU's rollout has struggled to take off in large part due to shortages in the first quarter of this year from suppliers including AstraZeneca, Moderna and Pfizer.
Von der Leyen's comments come ahead of a virtual summit on Thursday, 25th February where the EU's 27 heads of state and government are set to debate how to speed up the rollout. She said the issues of production and speedier authorisation, echoing the fast-track process used by the UK's regulator, would be discussed.
The Commission President also revealed that the use of vaccination passports as part of a reopening of the tourism sector will also be debated by the leaders.
"The vaccination certificate remains the first step and is important from a medical point of view because we have to monitor the effects and side-effects. On Thursday, we will discuss with the EU heads of state and government whether you can turn it into a vaccination certificate that gives you more freedom.
"Because that is a political question I think it's important that everyone gets a fair chance to participate. Whether this is in the form of a vaccination offer or in some other way. But we're not there yet."
Leyen