According to Regional Governor, Oleg Kiper, one person was killed in Russian drone attacks on a port district in Ukraine's southwestern Odesa region early on Wednesday, September 6, 2023.
Kiper noted on Telegram that the attacks lasted three hours and targeted the Izmail district.
"Unfortunately, one person died," Kiper said, adding that it was an agricultural worker who was seriously injured and died in hospital.
"Destruction and fires were recorded in several settlements," he added, saying that port and agricultural infrastructure had been damaged, including administrative buildings.
The Danube river port of Izmail, which borders NATO member Romania, has become a main export route for Ukrainian products following Russia's withdrawal from a UN-brokered grain deal in July.
Ukraine's Danube ports have become targets of multiple Russian attacks in recent weeks.
Kyiv also came under Russian missile attack early on Wednesday, with the country's air defence systems shooting down all missiles before they reached their targets, the capital's military administration diclosed on the Telegram messaging app.
Russian aircraft fired cruise missiles at Kyiv while other missiles were also focused on hitting targets in the capital, Serhiy Popko, the head of the Kyiv City military administration, wrote on Telegram.
"According to data at the moment, there are no victims or destruction in Kyiv," Popko said.
"Another missile attack by the enemy on a peaceful city with the aim of killing the civilian population and destroying the infrastructure," he said.
The exact scale of the attack on Kyiv, which according to Popko, involved missiles of different types, was not immediately known.
Witnesses in the city heard several blasts, which sounded like air defence systems being deployed at approximately 05:50am local time (02:50 GMT).
Ukraine's Air Force said aerial defence systems had destroyed 23 out of the 33 air weapons that Russia had launched against the country. They included 25 Iranian-made Shahed drones, seven cruise missiles and one Iskander ballistic missile.
Meanwhile, the Russian defence ministry said on Wednesday that its air defence systems destroyed a Ukraine-launched drone just before midnight on Tuesday, September 5, 2023, over the Bryansk region, which borders Ukraine.
Alexander Bogomaz, the Governor of the Bryansk region, said on Telegram that there was no destruction or casualties.
Situation On Ukraine's Eastern Front Remains Difficult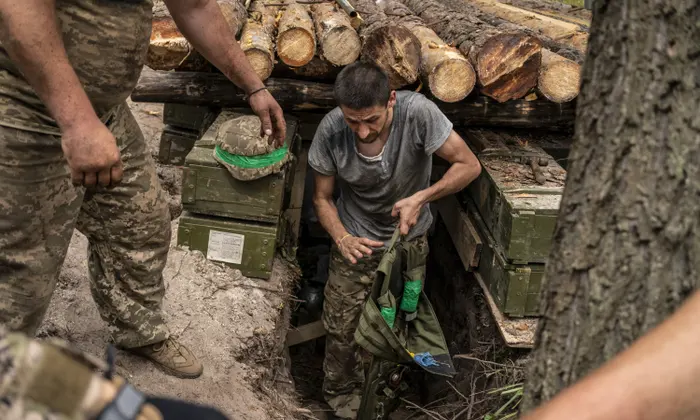 Also on Wednesday, Commander of Ukraine's ground forces, Oleksandr Syrskyi, divulged that the situation along the eastern frontline remains difficult.
"The enemy does not abandon his plans to reach the borders of Donetsk and Luhansk regions," Syrskyi was cited as saying on the Telegram messaging app.
"Our main task is to ensure reliable defence, to prevent the loss of our strongholds and positions in the Kupiansk and Lymansk directions, as well as to successfully move forward and reach the designated lines in the Bakhmut direction."

Oleksandr Syrskyi
In another development, a Russian official noted that Moscow's forces have abandoned the Ukrainian village of Robotyne, a week after Ukraine announced its recapture.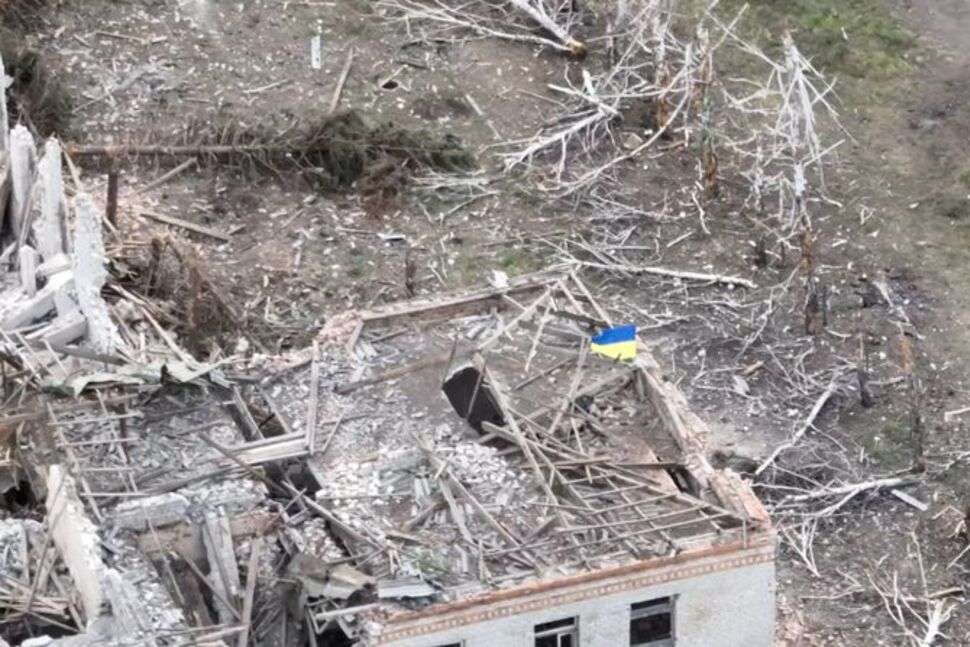 In a televised interview, Yevgeny Balitsky, the top Moscow-installed official in the Zaporizhia region, divulged that the Russian army had withdrawn due to "tactical reasons".
Balitsky was quoted by a news agency as saying, "The Russian army abandoned – tactically abandoned – this settlement because staying on a bare surface when there is no way to completely dig in … doesn't generally make sense. Therefore the Russian army moved off into the hills."
READ ALSO: CEO of Lower Pra Bank Says the Bank Jumps Many Obstacles As he Cuts Cake for 40 years Anniversary