Ghanaian singer-songwriter and producer Gladstorm Kwabena Akwaboah Jnr., known by his stage name Akwaboah Jnr. has disclosed that his dad is his mentor.
He asserted that his dad meant everything to him and he got all the things he did musically from his dad, adding that his dad's directions led him to the hit songs he has achieved in the music industry.
He revealed:
"I will say he is the rock on which I have sharpened my teeth, in the sense that everything I am now with how I write my songs or the way I do my things. At home, there is certain music he made me to listen. He will not allow you to listen to just any genre of music".

Akwaboah Jnr.
According to the musical artist, his dad had particular songs he made him to listen like those of Michael Bolton, Michael Jackson, and Bryan Adams, among others with their live performances, and that shaped him to have great music tunes, adding that his dad also taught him how to play the keyboard.
He further stated:
"So in a nutshell, he is my mentor. He was the only person who was able to tell me a particular part of my song didn't go well so I should change it. Anybody who goes to listen to my song will say 'Akwaboah is doing so well and it is perfect' but my dad will let you know that is not okay.
"So like he was real. Like he was tough, but then he was loving".

Akwaboah Jnr.
Akwaboah Jnr. recounted that his song 'Hyemebo' had his dad's contribution.
He revealed that there were some songs that his dad had wanted him to go very musical but he [Akwaboah] felt the song should be easy to consume by listeners, adding that at a point in time, he didn't always listen to his dad's direction in writing of music.
Need for Unity in the Industry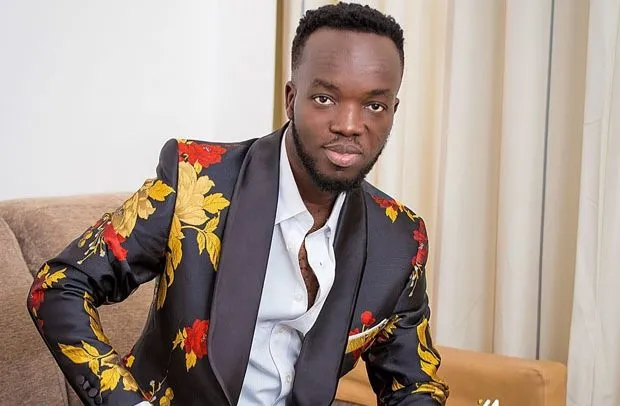 Akwaboah Jnr. revealed that Ghanaian musicians don't have the unity to aim at achieving one goal.
According to him, everything depends on them as musicians, adding that they should first of all work on themselves before getting to the outskirts.
He noted:
"When we talk about home and away, the people of away are more united in achieving an aim but one thing about Ghanaian artists is that when a colleague is making it in the industry and the upcoming artist tries to get a feature from them, as long as the artist is not in the limelight, it takes much time or nothing comes out, but that shouldn't be the case because we are bringing division due to selfishness and others are achieving their goal through unity".

Akwaboah Jnr.
He cited an example with the lookalikes trending recently. He explained that these lookalikes are teaching Ghanaian artists the power of unity but the artists are not paying attention to that.
He said:
"Should Ghanaian musicians be one, there is a possiblity we can fill the O2 arena".

Akwaboah Jnr.
Also, Akwaboah Jnr. recounted when he won 'The Songwriter of the Year' in 2010, adding that not winning an award to date does not affect his daily life.
According to him, when it comes to music awards, certain criteria are looked out for.
He stated:
"I can't limit my writing skills for just Ghana Music Awards. I write love songs which are very deep but maybe they want songs which advise people more. I can't limit myself to write advising songs just to be the best songwriter. I'm just doing what I have to do".

Akwaboah Jnr.
He recalled a tweet he posted. The tweet read:
"Success in music is not the popular music. It is the music made with love and from your heart, and can stand the theft of time".

Akwaboah Jnr.
The hitmaker revealed that he does not limit himself in everything he does. He further stated that he will write his songs according to the mood he finds himself so that he won't do his songs to fit GMA's but rather affect the people listening to the song.
READ ALSO: 'Case' Was Recorded 3 Years Ago – Mr. Drew